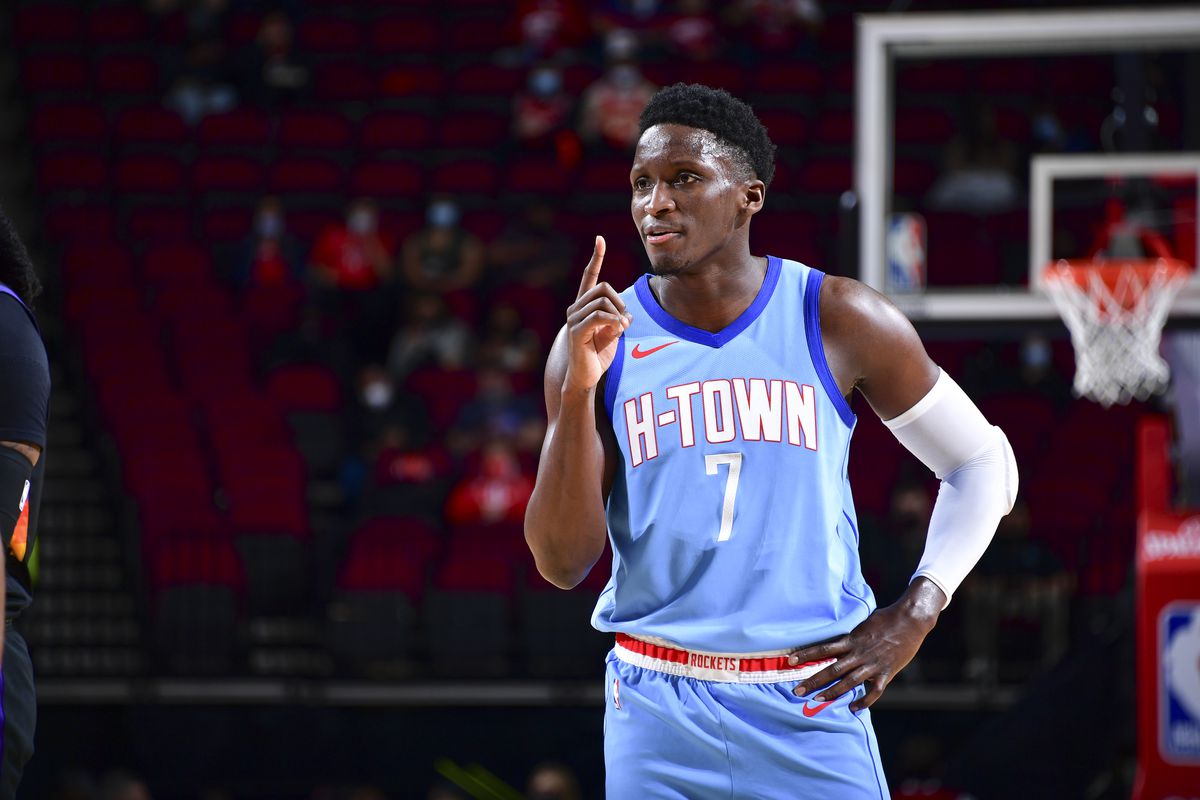 Stars are what makes championships in this league, whether we like it or not. Teams now need a big 3 or an insanely elite big 2 (ex. LeBron & AD) to be championship contenders. Let's create the next top big 3s in the league doing some trades…
Love to Dallas
Mavericks get: Kevin Love
Cavaliers get: Tim Hardaway Jr. & Dwight Powell
In this trade, the Mavericks create their big 3 in Doncic, Love, and Porzingis. I think this trade makes a lot of sense for both teams. Cavaliers get Tim Hardaway Jr. who is a solid guard that can score in bunches and another young center they can bring off the bench (with a trade of Drummond hopefully). They get some assets for a Kevin Love who has been plagued with injuries and someone they need to move on from.
Mavericks take a chance on Kevin Love, not giving up too many big assets to create their big 3. Love isn't the player he used to be maybe, but he still will be able to stretch the floor for you and provide valuable minutes at the 4 position. I think this trade is perfect for both teams.
Siakam to Denver
Raptors get: Gary Harris, Will Barton, RJ Hampton, and 2021 top 5 protected first round pick
Nuggets get: Pascal Siakam
If you guys have heard me before on the podcast or even in my past articles, you know that I want the Raptors to blow their roster up and trade away all their aging assets. Raptors should try to get whatever they can for Siakam and the Nuggets are offering just that. They get two decent wings in Harris and Barton and a young PG they can build with after the Lowry era in Toronto. Not to mention, a first round pick as well to start on their rebuild.
Nuggets get Siakam who can play defense for them at the 4 and also provid scoring. A big 3 of Jamal Murray, Nikola Jokic, and Pascal Siakam is very interesting to me and could make a lot of noise in the West. The Nuggets need that defensive PF after they lost Jerami Grant and Siakam gives them just that.
Oladipo to Miami
Rockets get: Duncan Robinson, Precious Achiuwa, and Kelly Olynyk
Heat get: Victor Oladipo
Honestly this trade makes a lot of sense for both teams. The Rockets get some assets for Victor Oladipo while they can as he's most likely not going to re-sign in Houston and wants to play for Miami more anyways. The Heat do have to trade Duncan Robinson, but get Oladipo who is a premiere SG in this league that can score, pass, and defend at a high level.
This trade makes too much sense for both teams, Rockets get young assets and Heat get a star SG to help them in their contending run this season.

Check out our new podcast episode!
Got Hoops Podcast
A new up and coming basketball podcast by 4 dedicated NBA and basketball fans. It's for fans, by the fans.
Got Hoops Podcast (Ep. 18) : Lakers Retirement Home? Bulls new Big 3? Best moves of FA!
In our newest episode we talk about the Lakers potentially being a retirement home, the Bulls new Big 3, and the best moves of FA so far!
Search Results placeholder
Must See
With days 1 and 2 of Free Agency in the books, it is common...

Time to give out some report card grades for each selection in the draft...

In the offseason, especially the last segment, there are often victims of the hype...