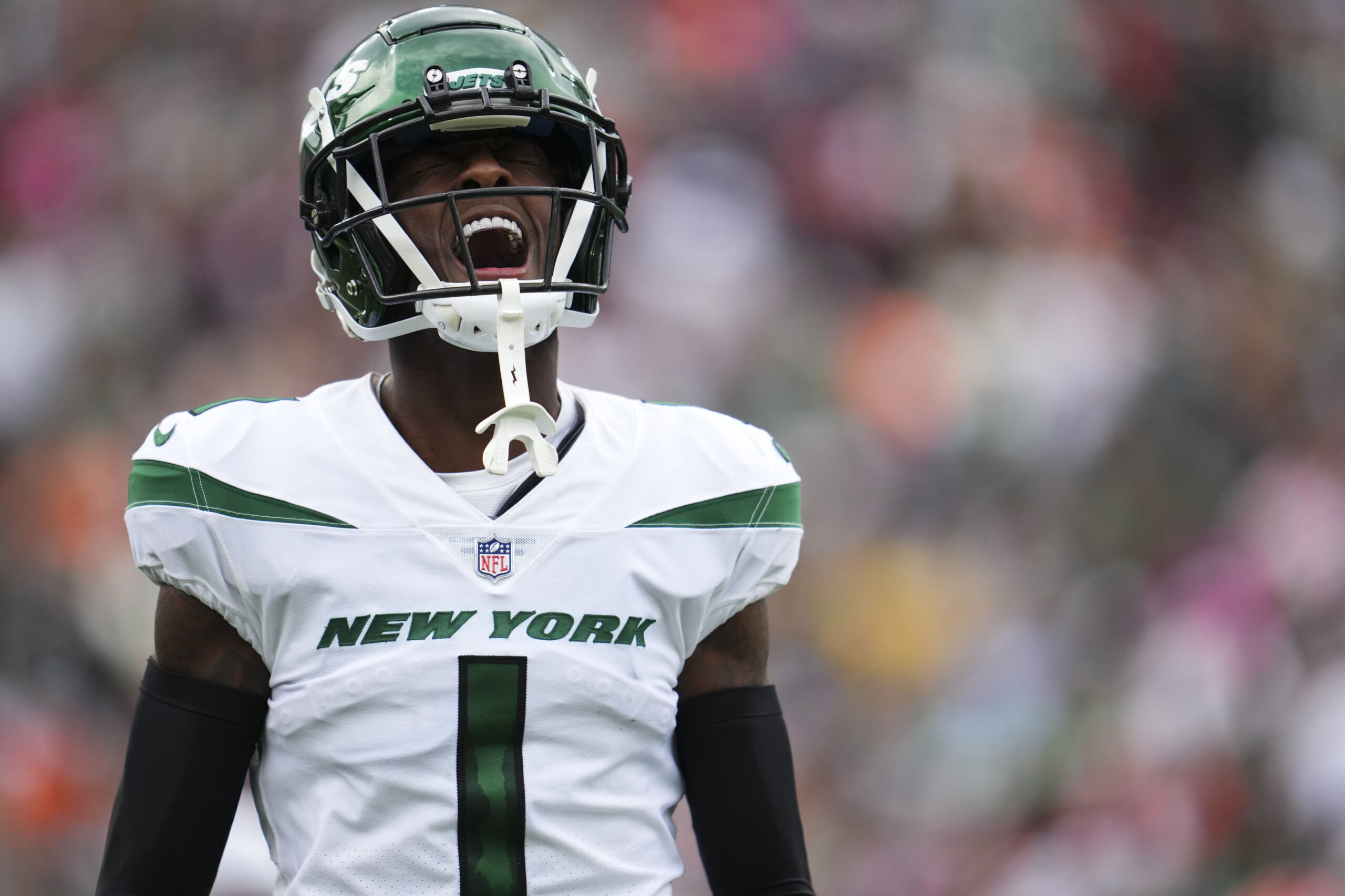 We've seen 6 weeks worth of football and well.. it's been insane to say the least. Whether it's been crazy comeback wins (for example the Dolphins coming back against the Ravens and scoring 28-3 in the 4th quarter) or amazing performances by players like Travis Kelce who scored 4 touchdowns vs the Raiders.
Let's get into some takeaways from the league so far…
Geno Smith is Indeed Having a Career Year at… 32.
I don't think we've seen a player have a career year this late into their career, but Geno Smith seems to be the exception. Through 6 games, Geno Smith has thrown for 9 touchdowns and 2 interceptions while passing for 1500+ yards with an insane 73.4% completion percentage. He's one of the biggest reasons the Seahawks are sitting at 3-3 and not 0-6. That roster isn't supposed to have been a .500 team this season so far.
They had signature wins against the Denver Broncos and also the Arizona Cardinals. Not sure if this will continue throughout the year, but nonetheless.. what a run by Geno Smith.
The Giants are… LEGIT.
I won't lie to you, I thought the Giants were borderline a fluke before I saw the resilience of the team to comeback against the Ravens. They've beat teams like the Packers, Titans, and now the Ravens to prove they are a legit team in the NFC.
Finally getting back a healthy Saquon Barkley and with the play of their defense, they've looked really good. One thing I'm still worried about is the weapons around Daniel Jones which might hurt later on, but they've been doing amazing while relying on Saquon right now.
Watch out NFC, the Giants are back.
Broncos investment in Russell Wilson has looked like the worst move of the Offseason
Let's Ride. The two words that have been haunting all Broncos fans this season to begin with. Russell Wilson has been more of a liability than actually an asset for the Broncos offense this season. His completion percentage of less than 60% ranks 30th of 36 quarterbacks that qualify… yep that bad. In order for the Broncos to live up to their season hopes, they're going to need Wilson to get it together and ASAP.
Sauce Gardner is the DROY and It's Not Close
Sauce Gardner has been elite so far this season and honestly, I'm not very surprised. He's been a shutdown corner so far for the Jets and looks every bit worth the high draft selection by the Jets.
He's only allowed 135 yards this season on 30 targets, which ranks 5th best in the league in yards per target. Not to mention he's only allowed 13 receptions on those 30 targets which ranks 4th in the league at a 43.3% clip.
To say that Sauce Gardner is a top 5 cornerback is not a stretch by any means, he's been THAT good already.