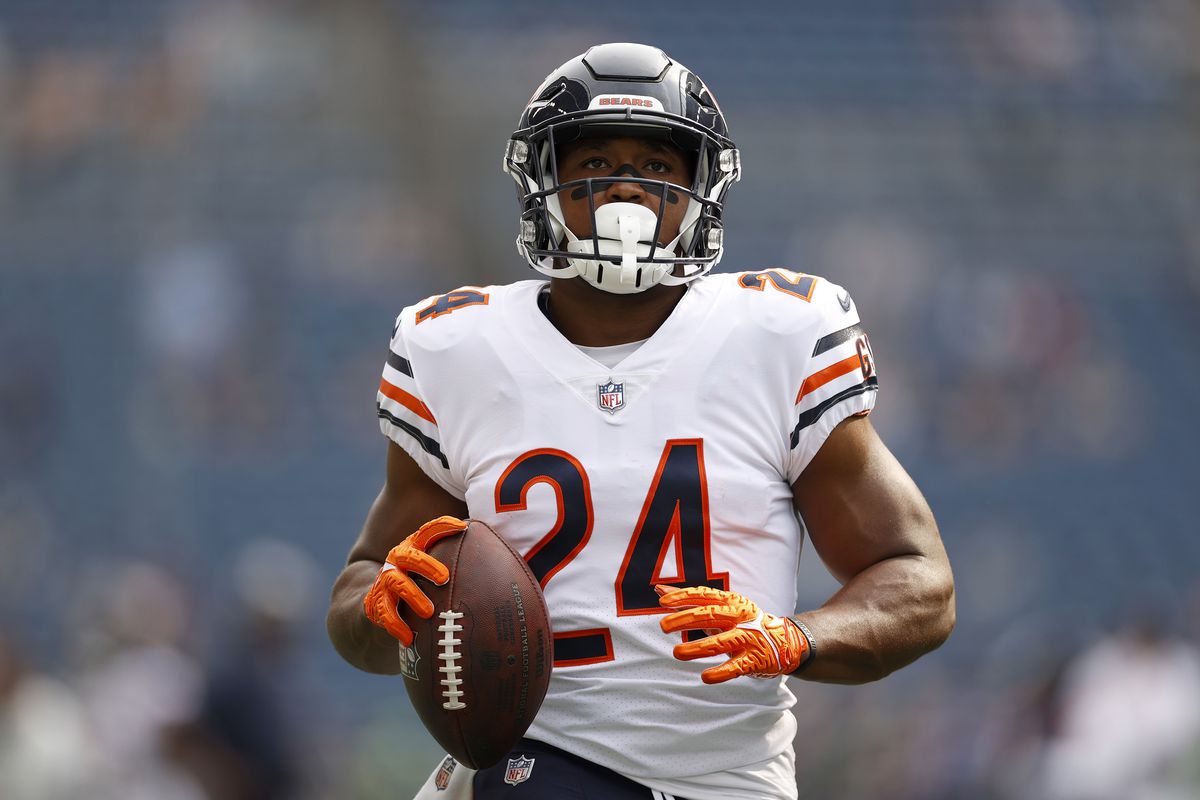 The NFL season has been nothing short of exciting and that also includes a lot of players under the radar that are quietly making some noise. Whether it's consistently being a threat or having a huge game and showing promise to get better, these are some players that might end up as some of the best breakout players by the end of the season.
Let's get into them…
Khalil Herbert, RB, Chicago Bears
So far, through 4 games, Khalil Herbert has looked like the best running back on the Bears team. He's averaging an insane 6.1 yards per carry while protecting the ball and being one of the few bright spots on a disappointing Bears offense. He's not the biggest back at 5'9, but he makes up for it with his power-running style and hidden elusiveness.
For ones on the Bears, it's not much of a surprise. Head coach Matt Eberflus has talked about how he led the NFC in rushing for 4 weeks in a row last season and he's more than capable of repeating that kind of production.
Alex Highsmith, DE, Pittsburgh Steelers
When you think of a star defensive end on the Steelers, you think of… Alex Highsmith… right? Well, you should soon. Highsmith has been a monster this season, forcing fumbles, being a havoc on the Steelers defense, even without TJ Watt to help. He started off the season with 3 sacks against the lackluster Bengals offensive line and has continued to play at a high level with 2.5 sacks vs the Browns and Jets combined.
Josh Reynolds, WR, Detroit Lions
Throughout the first 4 games of the season, Josh Reynolds is averaging around 61 receiving yards per game. Calculate that throughout a whole 17-game season and thats a 1,000 yard campaign right there. He's having a breakout season with the Lions as their #1/2/3 receiver due to injuries and inconsistencies at the WR position. He's got length at 6'3 and has shown to use it to be a consistent weapon for Jared Goff and the Lions offense.