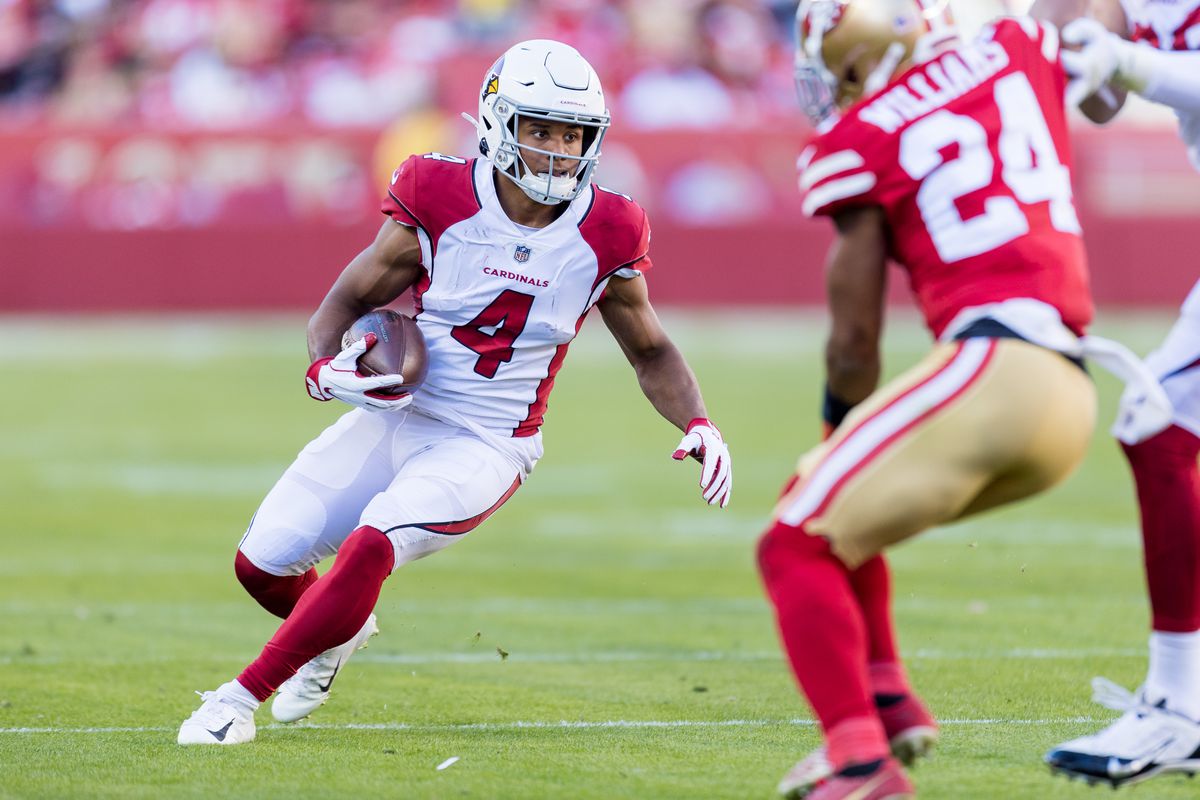 To see the true ability of a player you have to give them a few seasons to develop. After sophomores are able to take in what they learned from their first year, we slowly start seeing the potential they showed in college. A lot of factors can play into a sophomore player finally having a big break, for example, getting more playtime or being put in a better position to make plays. Let's get into some sophomore NFL players that will have a big season this upcoming year…
Zach Wilson, QB, New York Jets
A pretty obvious candidate right? The Jets went and got their young quarterback some weapons this offseason. Investing in getting some tight ends like CJ Uzomah and Tyler Conklin and then drafting wide receiver Garrett Wilson as well. Wilson had a rough year in his rookie season, completing about 55% of his passes and having more interceptions (11) than passing touchdowns (9), but he showed glimpses of belonging as a starter in this league.
Not only did the Jets get him help for weapons, but they also got him protection to keep him upright in Laken Tomlinson. There's a decent amount of pressure on Wilson to perform after a great offseason for the Jets, I believe he will live up to it.
Rondale Moore, WR, Arizona Cardinals
Rondale Moore will have to step up as the #2 receiver for the Cardinals to start the season. After the suspension of DeAndre Hopkins, the Cardinals will be heavily reliant on their 2nd-year receiver. Rondale Moore showed flashes of being a deep threat and making plays out of the slot for the Cardinals this past season. Although quite undersized at 5'7, Moore finds ways to make plays with the ball in his hands.
Kyler Murray and the Cardinals offense will find ways to use Moore, whether it's out of the backfield, jailbreak screens, or in the slot. Watch out for Moore to have a big season this year.
Rhamondre Stevenson, RB, New England Patriots
Stevenson might not start out the season as the starting running back for the Patriots, but he will by the end of the season. He has the potential to be a Nick Chubb type of bruising running back that does not come down easy. As the #2 running back for the Patriots last season he had over 600 rushing yards at 4.6 yards per carry, impressive.
Although Stevenson does seem slightly limited in the passing game, he's a player you'd want to keep an eye on to make plays on the goal line or break a few tackles for a big run. I'm all on the Stevenson hype train, don't be surprised if he has 1,000 rushing yards this season.

Must See
Around two years ago this time, I posted an article titled "5 players who...

On Monday, June 27th, Kyrie Irving decided to opt into his player option, also...

The draft is over and NBA summer league is about to kick off. Before...