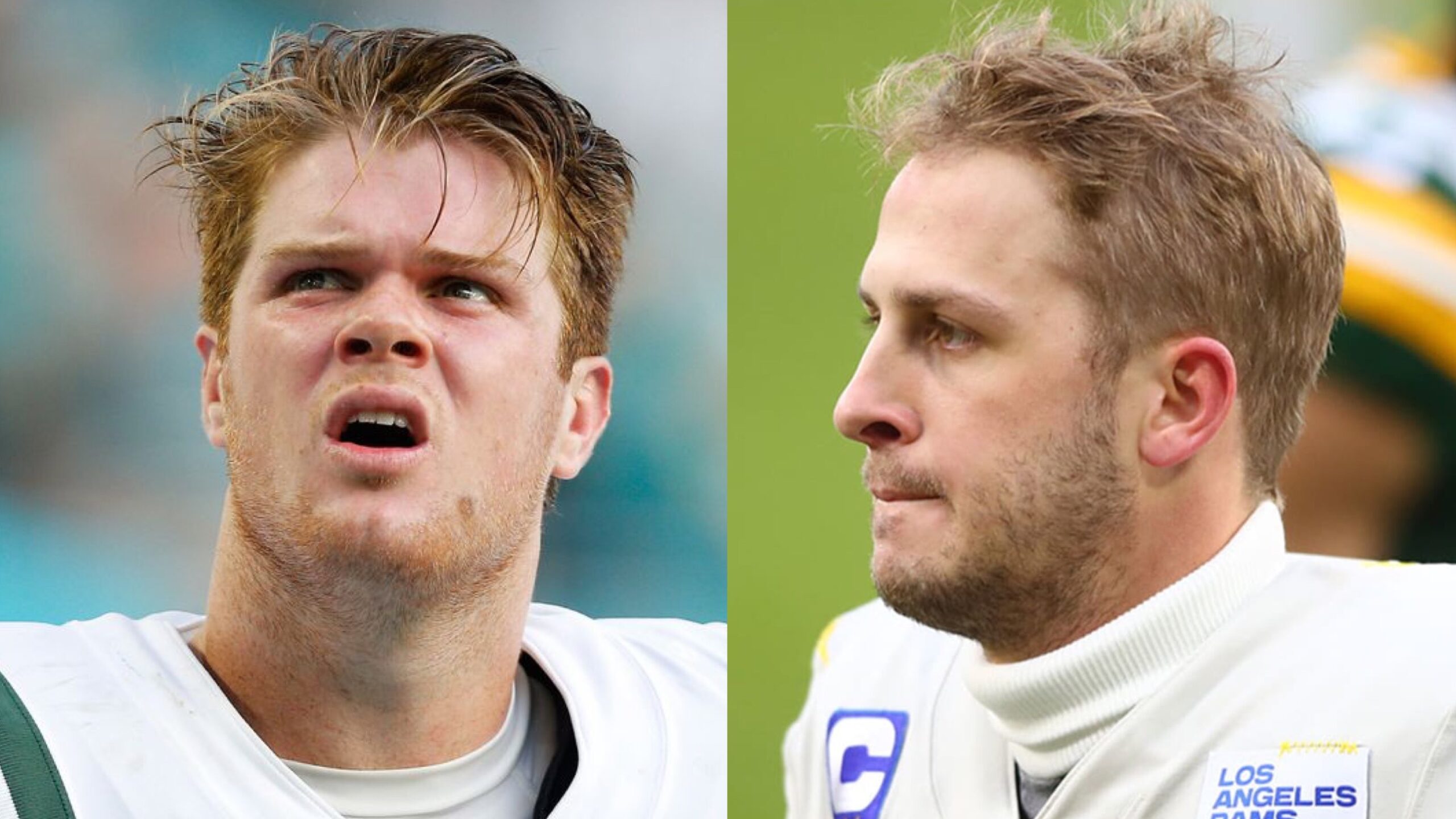 As always after the start of free agency we have seen some major moves at the QB position. This year, we saw a hopeful franchise quarterback who helped take his team to a Super Bowl appearance get shipped out to the Detroit Lions after a couple of disappointing seasons. We also saw a young QB get shipped out after not being put in the best place to succeed.
Jared Goff
Jared Goff, a young QB who shocked the league in 2018 and helped turn the Rams into a contender with a young creative offensive coach in Sean McVay calling the shots. In his breakout year, Goff threw 4,688 yards and 32 TDs to only 12 interceptions. After a lackluster performance in the Super Bowl, the Rams still believed they had a great young core that they could succeed with in the future.
Soon after Jared Goff was awarded a hundred thirty-four million dollar contract. All seemed great until star running back Todd Gurley ran into injury problems, leaving a lot of the offensive pressure on Jared Goff's shoulders combined with questions about his leadership and confidence. This seemed to be the beginning of the end for Goff's stay in L.A.

Sam Darnold

On the other side, we have Sam Darnold, the 3rd overall pick in the 2018 NFL Draft. Sam Darnold was a well-above-average prospect going into the draft. Throwing 7,229 yards, 57 TDs, and 22 interceptions in his college career. After starting two years for USC, he drew a lot of attention from many NFL teams.
His NFL career has had many ups and downs since he got drafted by the New York Jets, although he is still very young in his career, he did not give the Jets many reasons to keep him as their franchise QB. At the same time, the Jets never gave Darnold much of a fair shot, he was never surrounded with much if any elite talent especially after the Jets allowed their star WR Robby Anderson sign with the Panthers.
A year later, Sam Darnold would follow his WR to the Carolina Panthers after Teddy Bridgewater could not make the most of his opportunity as their QB1.
Summary
To start this off I hope both of these QBs can develop and reach the high expectations that were set for them. In a league where every fan expects young QBs to perform like a Patrick Mahomes, it is forgotten how hard and complex the transition into the NFL can be for a young QB.
With that being said, I predict that Sam Darnold will have a breakout year if he starts the full season after reuniting with Robby Anderson and joining forces with Joe Brady. The old offensive coordinator for the LSU Tigers who helped coach Joe Burrow to a National Championship.
There is definitely a lot more to be excited about for Sam Darnold. As for Jared Goff, there is still plenty of opportunity for him to prove himself and show that he truly was deserving of a contract that size. Even though neither of these two teams are contenders as of right now, it is clear to me that Darnold will have more weapons and resources around him to be successful.

Check out our new podcast episode!
Got Hoops Podcast
A new up and coming basketball podcast by 4 dedicated NBA and basketball fans. It's for fans, by the fans.
Got Hoops Podcast (Ep. 15): Nuggets in the Conference Finals? Monty for COTY? CRAZY PLAY-IN GAMES!
This episode talks about the craziness that's about to occur in the playoffs, what a wonderful time to be alive.
Search Results placeholder
Must See
Now that the NBA regular season is over. We can start looking at the...

The play-in tournament will be starting this Tuesday on May 18th and will finish...

The most exciting time of the year for NBA fans is coming up in...