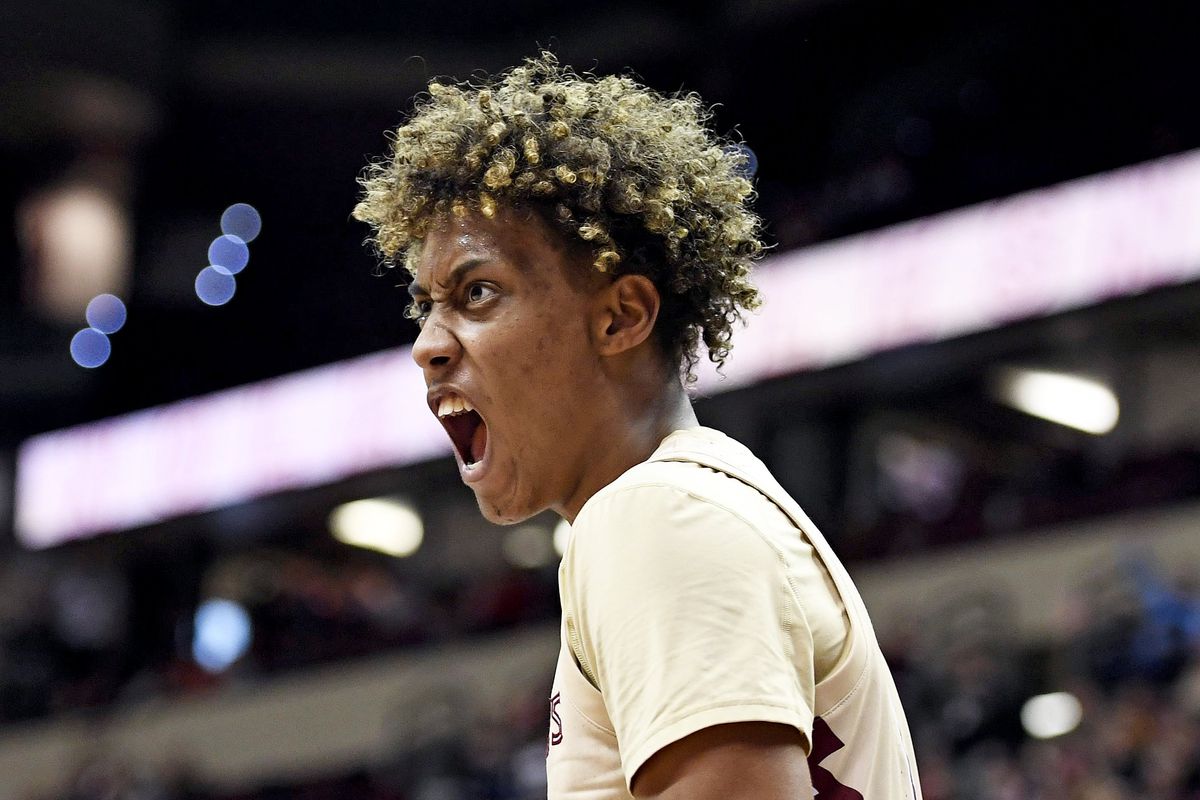 It is never too early to start looking at the next draft. The next draft is viewed as weaker and this gives returning players a unique opportunity to rise up draft boards.
Here I look at some notable returning players in college basketball next season that have a chance to jump up on draft boards. This is not necessarily the best returning oplayers but instead players I have a specific eye on entering this season.
Terrance Arceneaux, Wing, Houston
One of the more surprising players on this list, I am still a fan of Arceneaux. The offense looks rough and may indicate he is more of a '25 or '26 guy but the defense is really good.
This is more of a long shot as the jumper looks like a massive work in progress but with Sasser and Jarace Walker going to the NBA there will be a bigger role for Arceneaux to step into and potentially make a leap next season.
Trevon Brazile, Big, Arkansas
Trevon Brazile was well on his way to being a top 40 pick in the 2023 NBA Draft before he tore his ACL only 9 games into his sophomore season. Trev is a terrific blend of modern basketball as a switchable shot-blocking big who shot 36.7% from 3.
Although he is far from a playmaker at this point if he can carry over the tools he showed last season there is enough for him to have first-round considerations. Arkansas is never known for having great spacing so not only will Trevon's shooting developments help his stock but it will also help Arkansas win games.
Donovan Clingan, Big, UConn
UConn is the defending national champions but the backup big man for UConn is the best prospect on the team. Clingan is a massive 7'2 with thick shoulders to hold up as a 5 in the NBA. Clingan shot a very efficient 68.6% at the rim last season and in a bigger role he can hopefully expand his offensive game outside of the paint.
Clingan's calling card will be his defense as he is a great rim protector and has shown some ability to move his feet on the perimeter. Last season Clingan had a small role so it will be fascinating to see if his stock improves with a more significant role or if the efficiency tempers out.
Kyle Filipowski, Big, Duke
Although he may not be the best "prospect" Filipowski is the best college player on this list. Following a big freshman season, Filipowski looks to have an all american type season that can boost his stock into the first round.
Defense and shooting are question marks but as a star in the ACC, he will have the opportunity to show growth in those categories.
DaRon Holmes, Big, Dayton
I am a sucker for switchable bigs and so I am a DaRon Holmes fan. 6'10 versatile bigs are hard to come by and although the offense is a work in progress Holmes shows enough on defense for me to at least have to keep tabs on him.
Defensive consistency is not yet perfect for Holmes but if he can do it at a better rate then he will be a very interesting prospect come the next draft.
Harrison Ingram, Forward, North Carolina
This might be a little more of a long shot but I like Harrison Ingram in theory but now that he has a change of scenery I am giving a little hope.
Ingram is a versatile forward that can play multiple positions but the shot and ball handling are reasons to worry. If Ingram can improve as a shooter he has real NBA upside and in a new situation he could pop next to better talent.
Riley Kugel, Guard, Florida
Kugel seems to be the hot name among draft circles and I can see some intrigue but am not yet fully bought in. Kugel is great in the PnR bought only has 9% AST rate so I am not yet sure I can consider him a great playmaker.
The shot is fine and when you combine that with his smoothness and athletiscm there is a lot to be excited about. With a bigger role, playmaking will be the swing skill that determines his draft ceiling.
Baba Miller, Forward, Florida State
Miller was a big hypothetical going into his freshman year and after his suspension, he was not very good in really any category. With that being said he showed some flashes and has had a good summer with Spain at FIBA's U19 event.
Long 6'10 forwards that move like Baba does aren't easy to find and as he fills out his frame he projects to be a great defender going forward. In all likely hood, Florida State won't be very good this season so Baba Miller should have a longer leash this year to improve.
Dillon Mitchell, Wing, Texas
Dillon Mitchell is:
Phenomenal athelte
Elite finisher
Great defender
Good rebounder
Capable passer
So why is Mitchell, not an easy first-round pick? The answer is he can't shoot a lick, not even a little. This season Mitchell shot zero 3-pointers and shot under 60% from the free-throw line. Mitchell's shot looked better in the combine but he has a lot to prove to be some semblance of a shooting threat in the NBA.