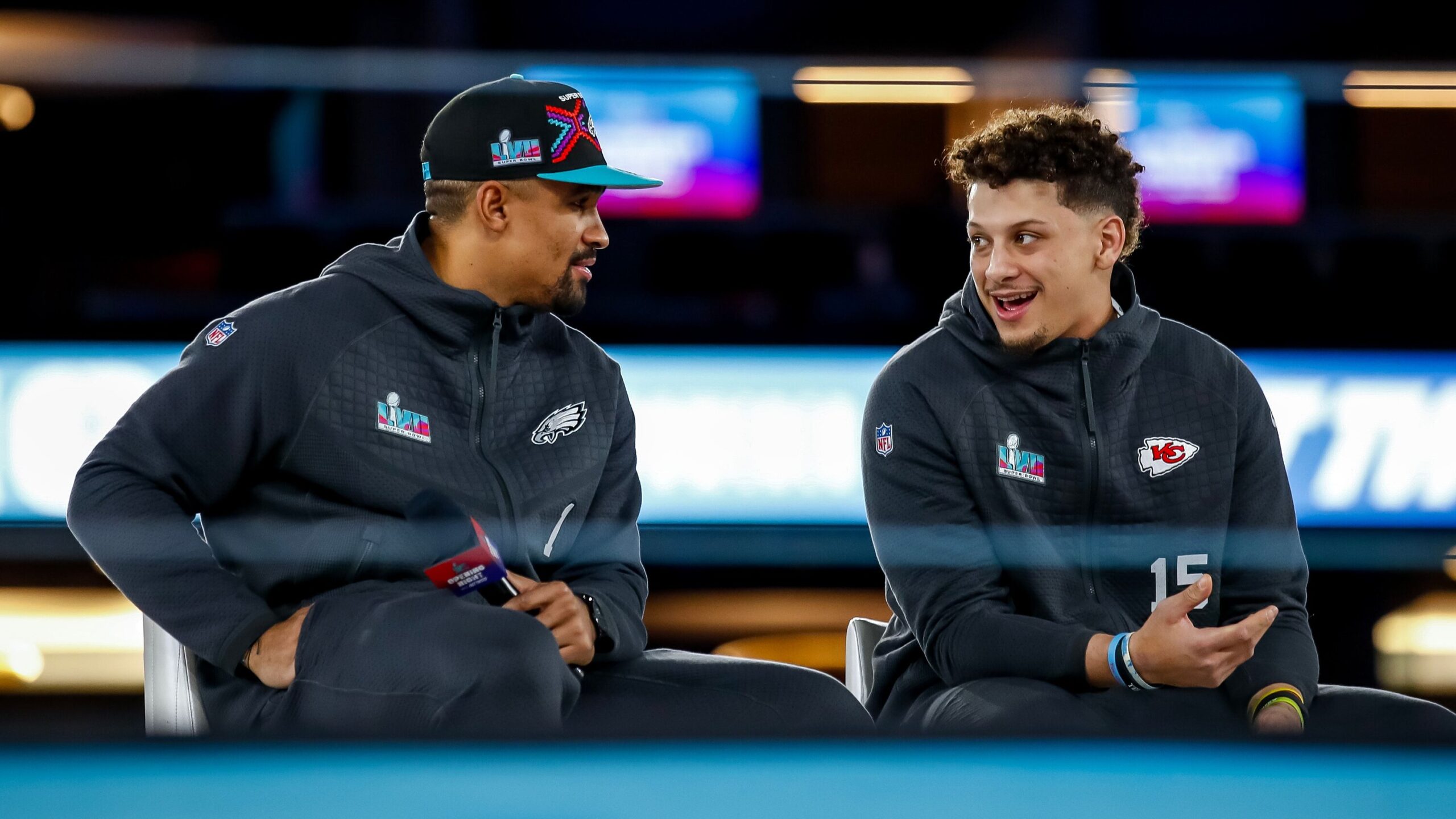 It's the time of the offseason where we don't have much to talk about in the NFL. What we can do is guess who will be starting for each team at the QB position and rank them. Some of the positions could change depending on who starts for each team, for example Will Levis could take over for Tannehill or Baker Mayfield with Kyle Trask.
Nonetheless, let's get into the rankings of the top 32 starting QBs in the league…
(32-26)
32. Desmond Ridder, Atlanta Falcons
31. Sam Howell, Washington Commanders
30. Jordan Love, Green Bay Packers
29. Baker Mayfield, Tampa Bay Buccaneers
28. Anthony Richardson, Indianapolis Colts
27. Ryan Tannehill, Tennessee Titans
26. Kenny Pickett, Pittsburgh Steelers
(25-19)
25. C.J. Stroud, Houston Texans
24. Deshaun Watson, Cleveland Browns
23. Mac Jones, New England Patriots
22. Bryce Young, Carolina Panthers
21. Brock Purdy, San Francisco 49ers
20. Russell Wilson, Denver Broncos
19. Matthew Stafford, LA Rams
(18-11)
18. Kyler Murray, Arizona Cardinals
17. Daniel Jones, New York Giants
16. Derek Carr, New Orleans Saints
15. Dak Prescott, Dallas Cowboys
14. Kirk Cousins, Minnesota Vikings
13. Jimmy Garoppolo, Las Vegas Raiders
12. Justin Fields, Chicago Bears
11. Geno Smith, Seattle Seahawks
10. Jared Goff, Detroit Lions
The most underrated QB in the league.. by far. Ever since coming to the Lions, Goff has been an above average QB and honestly, a top 10 QB. He's been great distributing the ball and making the correct decisions. Do I think he can lead the Lions to a ring? Maybe not, but he can make all the smart reads to win games. There was a reason why he went to the Super Bowl before, he's capable of performing in the playoffs.
9. Tua Tagovailoa, Miami Dolphins
Tua had pretty impressive stats last season with 25 passing touchdowns and only 8 interceptions… playing only 13 games. Having two deep threats in Tyreek Hill and Waddle help with the lack of arm strength that Tua has when you have two speedsters like those two. Tua performed well enough for the Dolphins to be 8-5 when he played.
8. Aaron Rodgers, New York Jets
Aaron Rodgers threw the 2nd most interceptions in his career last season at 12, but I don't think it's him regressing. Rodgers had little to zero help from his receivers last year with rookie receivers in Christian Watson having a slow start and not really a true #1 WR. On the Jets, I expect him to flourish with a solid receiving core led by Garrett Wilson and Allen Lazard (his former #1).
7. Trevor Lawrence, Jacksonville Jaguars
One of the biggest risers among QBs has been Trevor Lawrence. The growth he showed from his rookie year and sophomore year was enough for the Jaguars to get into the playoffs AND also win a playoff game. Lawrence started looking like the generational QB he was once expected to be, being a weapon for the Jags.
Don't be surprised if Lawrence ends up being a top 4-5 QB next season, he's shown he can be more than capable. Getting another weapon in Calvin Ridley should only help him and let him showcase his stardom.
6. Lamar Jackson, Baltimore Ravens
When Lamar is on the field, he's one of the best players in the league. Not just quarterbacks, players. Lamar is the most dangerous weapon from the QB position with his legs. He can take off at any moment and cause issues. Every team knows he will run the ball, and he still does it. Lamar has improved every year with his passing and getting some actual receiver talent this season will be interesting to see.
Love the pickup of Odell (even though it was a clear overpay) and drafting arguably the best WR in the draft in Zay Flowers. Let your investment flourish.
5. Justin Herbert, LA Chargers
Although Herbert had statistically, arguably his worst season so far, he showed more than the stats can portray. He played well at key moments throughout the year to get his first playoff berth in his career. Herbert's natural arm talent propels him higher than names like Lamar or Tua.
If he can continue to progress and start performing in the playoffs to make runs… he'll only be regarded higher. Tom Brady isn't the GOAT due to his crazy impressive stats, but what he did to win all those rings.
4. Josh Allen, Buffalo Bills
Other than the #1 guy, arguably the best QB on paper with legs and arm. Josh Allen has proven he's a top QB in this league with his arm and also doing whatever it takes with outside the pocket as well. Only reason he's not #2 in these rankings is due to how the other two have played and performed when it mattered to win.
3. Jalen Hurts, Philadelphia Eagles
If Jalen Hurts was ranked the 3rd QB in the league prior to the 2022-23 season, many would've laughed. Hurts went onto have a great season not only throwing the ball but also proving to be one of the greatest weapons in the league with his feet. One of Hurts best intangibles is his leadership and you can see that it showed when the Eagles went to the Super Bowl.
2. Joe Burrow, Cincinnati Bengals
Joe Burrow has done only one thing when not injured (or dealing with an appendectomy), perform at the highest level. He'll do whatever it takes to win games, whether it's throwing for 400 yards and 4 touchdowns or making smart concise plays. A lot of where Joe Burrow is measured is his leadership and how he dissects defenses with his mind. He's only went to the Super Bowl and AFC Championship in his first 2 healthy seasons, bona fide winner.
1. Patrick Mahomes, Kansas City Chiefs
I mean… all he does is perform and perform and… perform. Some thought that Mahomes might struggle or the Chiefs might struggle without their former #1 WR in Tyreek Hill, but all they did was win another Super Bowl. Mahomes showed the ability to carry a team with whoever at receiver. If he continues… he might be the only player that can legitimately contend with Brady as the GOAT.