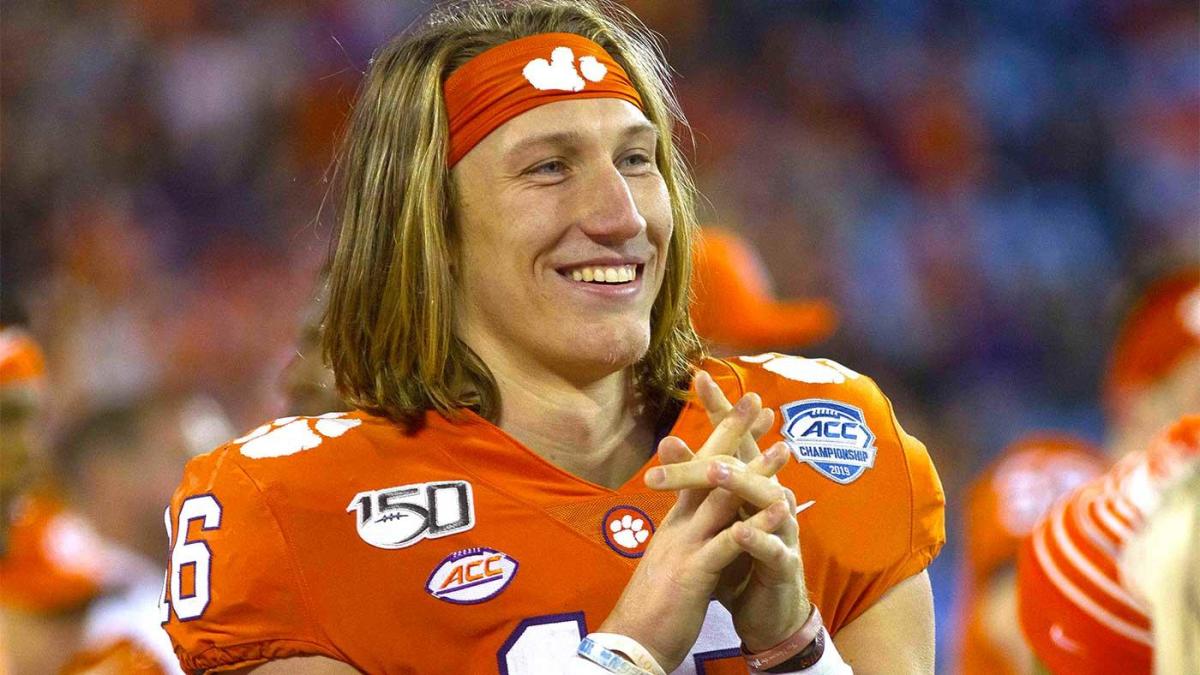 With the 2021 NFL Draft hype dying down now that the draft has concluded and voluntary OTAs have started, it's time to start looking forward to the season. One of the biggest stories in the NFL going into every NFL season is how certain rookies are going to impact their new teams.
We are going to be projecting the impact each first round rookie will have on their team. We can't do that however without a grading scale so I will explain that below. Every category is rated 1-10 and then I will add all the scores together and get a score out of 30 since there are only three categories.
Grading Criteria:
Stats
What do people value more than stats? Simple, advance, totals, Next Gen stats are all the many different ways to tell you what a player has done on the field. While stats are important, sometimes the eye test can be just as efficient. Just because I have a player's stats rated low doesn't mean they don't have an impact or that they are not good players. It simple just means that their stats won't reflect their possible impact. For those players who have highly rated stats, it does not mean they are breaking records. It just means in the vacuum of this season they will put up good stats that will highly impact the team. 
Involvement
This simply is a grade of playtime and involvement in the team's scheme.
Draft Positions
Rookies are always judged based upon their draft position. First rounders should have a certain impact compared to 3rd rounders. Since we are only evaluating first rounders for this article, this is based on the players impacted in relation to their draft position and the team's need. If the team had other needs but they chose a player that wasn't that much of a need and didn't perform well, that grade would be reflected here. 
Let's get into the fun part..
1. Trevor Lawrence, QB, Jacksonville Jaguars
Stats: 10 
Involvement: 10
Draft Position: 10
Impact Score (out of 30) : 30
Trevor Lawrence is going to be the starting quarterback of this team and he is a good quarterback that won't make too many mistakes, even as a rookie. Easy candidate for ROTY and can make this team significantly better this season.
2. Zach Wilson, QB, New York Jets
Stats: 8
Involvement: 10
Draft Position: 9
Impact Score (out of 30) : 27
Zach Wilson is going to be dangerous in the NFL if he can extend plays the way he did in college. He won't put up crazy stats but I think he will be better than most people think despite being on the Jets. He will have a major impact on this team as long as they aren't expecting him to make major 4th quarter comebacks. 
3. Trey Lance, QB, San Francisco 49ers 
Stats: 6
Involvement: 5
Draft Position: 10
Impact Score (out of 30) : 21
Yes, Trey Lance has a low impact grade. No, it's not indicative of how good he is or he will be. I think the 49ers have two good quarterbacks on their roster. The saying is, if you have two good quarterbacks then you have none. I think Jimmy Garoppolo will start this season but he definitely will have a short leash which is why I think Trey Lance will come in but his impact won't be felt this season due to not starting the entire season. 
4. Kyle Pitts, TE, Atlanta Falcons
Stats: 9
Involvement: 10
Draft Position: 10
Impact Score (out of 30) : 29
Kyle Pitts will be a problem. The Falcons should have gone defense here but if you can outscore everyone in this offensive league then go for it. Julio or not, I think Kyle Pitts will have a big season for them especially since they are going to be shootouts because their defense is underwhelming to say the least.
5. Ja'Marr Chase, WR, Cincinnati Bengals
Stats: 10
Involvement: 10
Draft Position: 10
Impact Score (out of 30) : 10
We all know Penei Sewell should've been taken here but it was Ja'Marr Chase instead. Which is ok, but you would rather have someone protect Joe Burrow who already has been hurt once in his short career. But the numbers for this WR-QB duo will be insane and Ja'Marr Chase will easily take over as the superstar with big play ability. 
Jaylen Waddle WR Miami Dolphins
Stats: 7
Involvement: 10
Draft Position: 9
Impact Score (out of 30) : 26
Jaylen Waddle, in my opinion, is probably the second best receiver in the draft which explains why he was the second wideout off the board behind Ja'Marr Chase. He will have an impact on this team but will be limited to what Tua Tagavolua can provide from the QB spot.
Devonte Parker is the #1 WR on this team so with Waddle being more of a deep threat, he will have a lot of yards but I don't think he will get over 60 receptions. With his ability to stretch the field when healthy, it will open things up for the rest of the passing game and that has an impact well beyond the numbers. 
7. Penei Sewell, OT, Detroit Lions
Stats: 10
Involvement: 10
Draft Position: 10
Impact Score (out of 30) : 30
There aren't too many stats for O-linemen but this is where the eye test comes in. Penei Sewell is going to be a great protector of newly acquired QB Jared Goff. The Lions needed some receivers but you are going to need an OT no matter who is at the QB position, so Sewell will be a great protector for whoever is in the QB position in the future.
8. Jaycee Horn, CB, Carolina Panthers
Stats: 6
Involvement: 10
Draft Position: 8
Impact Score (out of 30) : 24
With James Bradberry leaving the Panthers, there was a significant need for a corner and they went out and got a very physical corner. I think the pick should've been Patrick Surtain II but I think Horn is a good pick too. He should immediately be a starter and in his rookie season, I expect him to make a lot of plays but also have a lot of penalties but he will definitely mold into a quality NFL corner. 
9. Patrick Surtain II, CB, Denver Broncos
Stats: 6
Involvement: 8
Draft Position: 10
Impact Score (out of 30) : 24
Patrick Surtain is the best corner in this draft in my opinion which means the Broncos' secondary should be a no fly zone. He is going to play well and be able to give some help against teams like the Chiefs and Chargers. Along with Kyle Fuller and Ronald Darby, this secondary will be a key reason this team can remain in games with the better teams in this league.
10. DeVonta Smith, WR, Philadelphia Eagles
Stats: 10
Involvement: 10
Draft Position: 10
Impact Score (out of 30): 30
The Eagles need to use DeVonta Smith in every way possible to help out Jalen Hurts. Smith is extremely versatile which is very much needed for a team with not many receivers. DeVonta is going to need to be a mixture of Alshon Jeffery, DeShaun Jackson and basically every receiver this team had in the past. Luckily for them, Devonta Smith can do that and be a huge playmaker for this team. 
11. Justin Fields, QB, Chicago Bears
Stats: 10
Involvement: 10
Draft Position: 10
Impact Score (out of 30) : 30
I am on the Justin Fields hype train hard. I think he is going to be a star in this league and I think next to Trevor Lawrence, Justin Fields is going to make an immediate positive impact on his team. Day one starter and the team will be dramatically better. 
12. Micah Parsons, ILB, Dallas Cowboys
Stats: 7
Involvement: 10
Draft Position: 9
Impact Score (out of 30) : 26
While 26 out of 30 isn't bad, it could be better but that's not Micah Parsons' fault. The Cowboys' defense was terrible last season. That's why the team drafted so many players on the defensive side of the ball but I don't think the team will be a competent defensive powerhouse overnight which is why Micha Parsons' stats rating is only a 7. With Sean Lee retiring, Micah Parsons is going to have free reign on this defense and the NFC East will be in terror of the talent for years to come. 
13. Rashawn Slater, OT, Los Angeles Chargers 
Stats: 10
Involvement: 10
Draft Position: 10
Impact Score (out of 30) : 30
This is exactly what the Chargers needed. When the team finally got settled last year, they were not an easy team to beat and a lot of that had to do with Justin Herbert keeping them in a few games. To show their appreciation for Herbert, they got him Rashawn Slater who while undersized for the most part, he is one of the most polished and efficient tackles in this draft class. 
14. Alijah Vera-Tucker, OG, New York Jets
Stats: 10
Involvement: 10
Draft Position: 10
Impact Score (out of 30) : 30
Can you tell I am a fan of most of the O-line picks in the first round? As stated before, it's hard to grade offensive linemen on stats but I am just basing this on if they will be an effective blocker and Alijah Vera-Tucker is going to be one of 2nd overall pick Zach Wilson's best friends.
He is a versatile guard who can play either guard spot as well as left tackle. I wouldn't be surprised if he played LT for this team and in the future they move him back to guard where he will be much more of a game-changer. Having this versatility is valuable for any team but especially with a team that is trying to slowly build up to contention. 
15. Mac Jones, QB, New England Patriots 
Stats: 5
Involvement: 4
Draft Position: 10
Impact Score (out of 30) : 19
Let's start off with that the Patriots did not have to draft up to get a quarterback in this draft and that's a 10 in itself. I am not the biggest believer in Mac Jones but the man is no scrub. I just think he has some things he needs to develop that he didn't have to at Alabama because his weapons were so elite. I don't see Belichick starting Mac Jones right away.
This is still going to be a team that needs some veteran presence from the quarterback position. If the season goes left, Mac Jones will get some runs and I think he will impress. But we all know this pick really was not made with this upcoming season in mind. 
16. Zaven Collins, OLB, Arizona Cardinals
Stats: 4
Involvement: 7
Draft Position: 8
Impact Score (out of 30) : 19
I will be honest here, I did not like this pick. Last year, the Cardinals drafted an amazing athlete in Isaiah Simmons and didn't know what to do with him. Some of the blame can be put on Isaiah Simmons since at times it did look like he wasn't as talented as we all thought.
The same thing can happen here with this pick. Zaven Collins is another versatile player so he may end up playing the wrong position for his growth. I think he will still produce due to his athleticism and unique skill set but I don't see the impact he really should have if he was picked by a different team. At least for his rookie season. 
17. Alex Leatherwood, OT, Las Vegas Raiders
Stats: 6
Involvement: 6
Draft Position: 6
Impact Score (out of 30) : 18
Another pick I am not a huge fan of. I believe the team reached here as they have done so many times in the past. Alex Leatherwood has a strong chance of starting, but I don't think anyone would be surprised if he didn't. His best impact would be if he was moved to guard since athletic pass-rushers give him trouble and that would increase his ratings. Based on what we know right now, he isn't moving to guard and he will more than likely continue having issues on the outside. 
18. Jaelan Phillips, DE, Miami Dolphins
Stats: 6
Involvement: 8
Draft Position: 10
Impact Score (out of 30): 22
This is exactly what Miami needed. They got pressure last year but not much of it was from its pass-rushers. A lot of it was due to blitzing. Well now with The U product Jaelan Phillips they have a two-headed monster between Phillips and Emmanuel Ogbah. The Dolphins did a good job with their draft picks and it will reflect during the season. I don't think Phillips will get to the quarterback a ton his rookie season, but I do think he will be in the backfield disrupting a play more times than not. 
19. Jamin Davis, ILB, Washington Football Team
Stats: 9
Involvement: 10
Draft Position: 10
Impact Score (out of 30) : 29
This is an impact player. The only reason his stats rating is not a 10 is just because he was a one year starter at Kentucky and that has me skeptical. The traits of a great linebacker are there but it will just take time to improve pass coverage and other nuances of the position. However, if I want a tackling machine then I got everything I need in Jamin Davis. 
20. Kadarius Toney, WR, New York Giants
Stats: 6
Involvement: 7
Draft Positions: 8
Impact Score (out of 30): 21
The New York Giants have a good problem because now they have a lot of mouths to feed. Kadarius Toney is more than likely going to be their slot receiver which is a key weapon for quarterback Daniel Jones. I do think 20 is a little high for Toney but his impact can make up for his draft position. He won't take over this offense because there are a lot of weapons but I do expect him to cause major matchup problems with his speed and what he can do in space. 
21. Kwity Paye, DE, Indianapolis Colts 
Stats: 7
Involvement: 10
Draft Position: 10
Impact Score (out of 30) : 27
Kwity is arguably the best edge rusher in the class. The Colts needed another one since Justin Houston is gone and they like to play a traditional 4-3. Paye has a lot of upside and is very explosive. I can see him having a big impact this season and would not be surprised if he won defensive rookie of the year. 
22. Caleb Farley, CB, Tennessee Titans
Stats: 4
Involvement: 6
Draft Position: 9
Impact Score (out of 30) : 19
If you know anything about Caleb Farley, you know that his impact grade here has nothing to do with his abilities besides availability and the unknown. He didn't play this past season of college football at Virginia Tech but we know the talent is there. We just don't know what his situation is right now in terms of health. As far as skill, there aren't many like him.
He played QB in high school and originally WR at Virginia Tech until he switched to CB in 2018. Oddly enough, he plays CB like a former QB turned WR turned CB. He has great football IQ and is an amazing playmaker. The Titans need him and they possibly got one of the biggest steals in the draft. 
23. Christian Darrisaw, OT, Minnesota Vikings
Stats: 8
Involvement: 10
Draft Position: 10
Impact Score (out of 30) : 28
The Vikings didn't have to trade up to get their man and that is always a win. The former Virginia Tech Hokie is a great zone blocker and can knock opposing defenders to the ground with ease. Creating great lanes for the Vikings run game. Kirk Cousins needs to stand up straight and Darrisaw is going to play a major part in that this upcoming season. 
24. Najee Harris, RB, Pittsburgh Steelers
Stats: 10
Involvement: 10
Draft Position: 6
Impact Score (out of 30): 26
If the Steelers didn't have O-line issues, this would've been a great pick. The departure of Alejandro Villanueva and Matt Feiler with the retirement of Maurkice Pouncey, this left 3 significant holes in the offensive line. This offense averaged the fewest yards per carry last year and while some of that was due to James Connor, a majority was because of the offensive line. Najee Harris is a vast improvement and can also help in the past game. He is a strong physical back with speed like every Alabama running back. He will have a heavy impact on this offense but the Steelers shouldn't have gotten him at 24. 
25. Travis Etienne, RB, Jacksonville Jaguars
Stats: 7
Involvement: 10
Draft Position: 5
Impact Score (out of 30) : 22
Travis Etienne was one of my favorite backs in this class but the Jaguars already had a decent running back in James Robinson. I don't know his role exactly on this team, but I know he will be used a lot. Similar to Percy Harvin? He will be more effective than that, however. With that being said, Etienne is a great pick up for what he can do for a team but the Jaguars chose him pretty high as well as having other needs. But the fit is there and I do believe he will make a difference. 
26. Greg Newsome, CB, Cleveland Browns
Stats: 7
Involvement: 10
Draft Position: 10
Impact Score (out of 30) : 27
Another possible steal in this draft. A versatile corner who will more than likely start right away. In a division with Ben Rothelisburger, Lamar Jackson, and Joe Burrow you need to be able to have good corners. We don't know what is going on with Greedy Williams and Denzel Ward is often injured as well so it was a good idea to bring someone with talent such as Newsome. I don't think he will be the immediate impact that Denzel Ward was, but he will have some plays that make you wonder why he wasn't taken higher. 
27. Rashod Bateman, WR, Baltimore Ravens
Stats: 6
Involvement: 8
Draft Position: 10
Impact Score (out of 30): 24
Bateman is the receiver that the Ravens needed. They didn't have too many WRs that to make plays, but now with Marquise "Hollywood" Brown, Rashod Bateman, and Sammy Watkins, Lamar Jackson should be able to take the next step.
The best ability Bateman brings is his route running and he will indeed be a safety net for Lamar Jackson similar to how Willie Snead was, but the big-play ability is much higher for Bateman. The Ravens offense could be really dangerous this upcoming season. 
28. Payton Turner, DE, New Orleans Saints
Stats: 6
Involvement: 8
Draft Position: 4
Impact Score (out of 30) : 18
One thing for sure is that he is going to start. They need someone to be on the opposite side of Cameron Jordan. Payton Turner is just that. He is a disruptive rusher with a high motor and can cause problems in the backfield. The issue is, he does not show any signs of having any pass-rushing moves and can be stiff by standing straight up at times. This was a reach for the Saints, but it also was a need and I expect him to start. How good will he actually be? I don't know for sure, but he has the tools, we just need to know if he can ever just put it all together. 
29. Eric Stokes, CB, Green Bay Packers
Stats: 4
Involvement: 8
Draft Position: 4
Impact Score (out of 30) : 17
A very physical corner that has great playmaking ability. He does not know how to get away with his physicality and that can lead to a lot of penalties in the NFL. If he can remain physical, but know how to hide it, he could be a potential nightmare for opposing wideouts. The issue with this pick is that it was a reach and it does not help out Aaron Rodgers much.
At this point in the Rodgers-Packers relationship, they should be drafting to maximize the time he has left in the league and use the latter half of the draft for the future. They didn't do that and they may not be able to get over the hump once again. 
30. Gregory Rousseau, DE, Buffalo Bills
Stats: 5
Involvement: 7
Draft Position: 7
Impact Score (out of 30) : 19
Similar to Payton Turner, Gregory Rousseau relies on athleticism a little too much and has not developed too many pass-rushing moves. He is a freak athlete that no doubt can cause some problems in the backfield. By only being a one-year starter in college, he hasn't had much in-game time. I will be eager to see how much that will have an effect on his impact level this season. 
31. Odafe Oweh, OLB, Baltimore Ravens
Stats: 6
Involvement: 10
Draft Position: 8
Impact Score (out of 30) : 24
He didn't have any sacks in his last season at Penn State and only had 7 sacks total. I get that there is a problem with that, but he has everything else an edge rusher needs. If sacks always translated to the NFL another Baltimore Raven Jaylon Ferguson would be starting right now. Odafe has all the talent in the world and can be a problem. I don't think he will ever be a 10+ sack rusher but I feel pretty confident about his ability to get into the backfield constantly and keep the opposing QB under pressure.

32. Joe Tryon, OLB, Tampa Bay Buccaneers
Stats: 4
Involvement: 5
Draft Position: 8
Impact Score (out of 30) : 17
Does this pick really matter? The Super Bowl Champion Buccaneers retained every starter on that team. Joe Tyron is going to be able to provide excellent depth and be able to refine his skill set while still being an aggressive pass rusher with crazy athleticism and measurables. Jason-Pierre Paul is 32, but still effective but something tells me JPP will be able to rest a little more often considering a talented Tyron will be able to come in for him from time to time. 

Must See
The NFL preseason is among us and it's time we start diving more deep...

I finished up my center position tiers, so I figured I would move on...

As we approach the 2022-23 NBA season, I wanted to give my tier rankings...