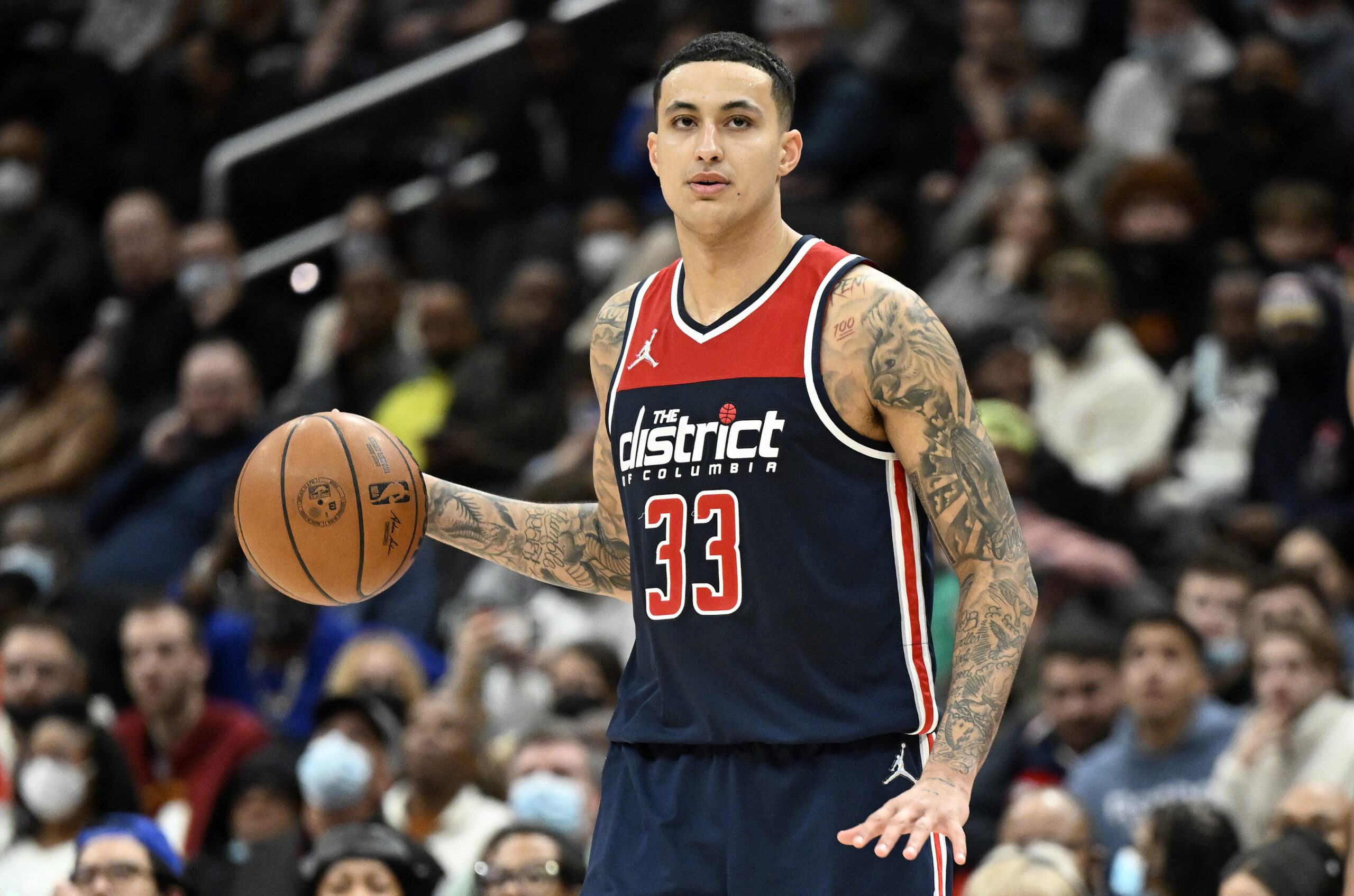 We're about a bit over a 3rd into the NBA season and.. wow. The season has been nothing short of a surprise. Who would've thought the Jazz would be fighting for the playoffs or the Warriors would be the 11th seed 30 games into the season? One of the most intriguing times of the NBA season that brings a lot of surprises is the trade deadline. Could we see a star getting trade by midseason?
Let's get into some of the top players we could see most likely traded by the trade deadline.
Kyle Kuzma, PF, Washington Wizards
There have been rumblings that Kuzma wants to move on from the Wizards and go back to the West Coast. If that's true, we could definitely see a trade for Kuzma done this season. Kyle Kuzma has been on a tear to start this season, averaging 21.3 PPG, 7.7 RPG, and 3.5 APG while shooting 46.2% from the field. He's been one of the brighter spots on the Wizards all season and has been consistently good all season.
A team that is looking for a 2nd or 3rd scorer that can rebound will definitely pay Kuzma the bag. The Wizards might want to get ahead of his FA decision and try to get something from Kuzma while they can and I don't blame them.
Potential trade destinations: Los Angeles Lakers, Dallas Mavericks, Phoenix Suns
Buddy Hield, SG, Indiana Pacers
We've heard the Buddy Hield trade rumors all offseason and it's very likely it comes to fruition by the end of the trade deadline. The Pacers have no need for Hield with the quick ascension of rookie Bennedict Mathurin and it's made Hield very expendable. Although Hield has proved to be an elite shooter and player that can get hot any minute, he's not needed on the Pacers.
The Pacers will definitely be pushing to trade the veteran guard to a contending team that is in need of shooting.
Potential trade destinations: Toronto Raptors, Los Angeles Lakers, Atlanta Hawks
John Collins, PF, Atlanta Hawks
Another year and another time we hear about the John Collins trades. I think this is the year… maybe. The Hawks have been wildly inconsistent this season and there have been a lot of talks about issues with Nate McMillian and Trae Young.
I think the Hawks make a trade to get rid of John Collins to get Trae & Murray other help. Collins hasn't moved the needle for them much all season and is having a down year on top of that. It's time the Hawks cut their losses while they can.
Potential trade destinations: Charlotte Hornets, Indiana Pacers, Phoenix Suns
Cam Reddish, SF, New York Knicks
Cam Reddish has fallen out of the rotation for the New York Knicks and we could see the young player getting traded again. Reddish has had major concerns with his motivation to show effort defensively and seems to disappear at times on the court. The thing is… his potential? Insane. That's why Reddish will still get a chance. A team that can give him minutes and let him free to play offensively could see a breakout season out of Reddish.
Potential trade destinations: Washington Wizards, Detroit Pistons, and Charlotte Hornets