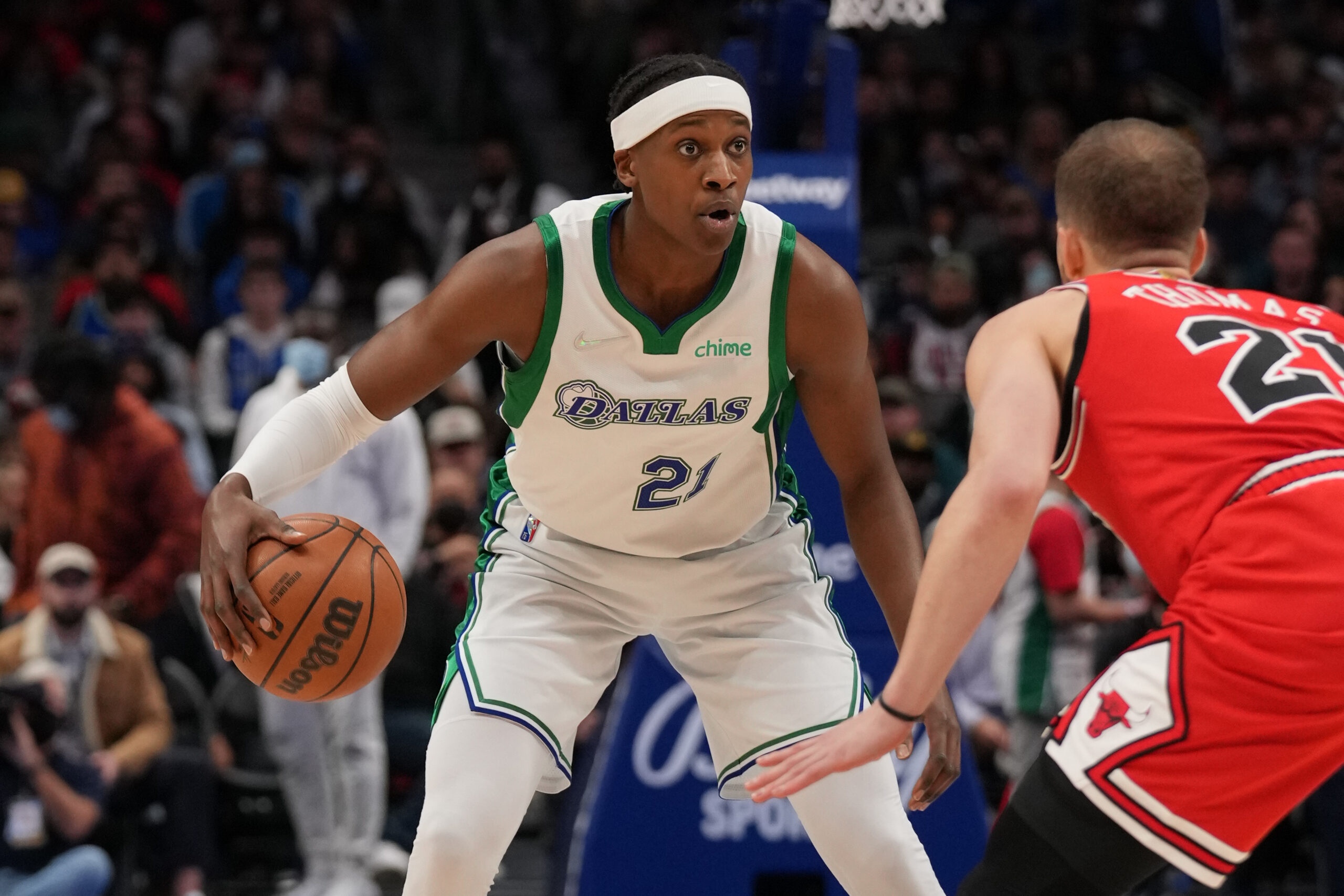 CLICK HERE FOR ALL UNDERRATED PLAYER ARTICLES
STATS PROVIDED BY BASKETBALL REFERENCE
Every team in the NBA has a player that doesn't get the love they deserve. I will be going through each division of the NBA and picking a player on every team that I think is underrated. Today, I will cover the Southwest Division.
Memphis Grizzlies: Brandon Clarke
Brandon Clarke was drafted in 2019, one year after Jaren Jackson Jr. That meant he was starting his career in the shadow of a guy who had basically already solidified himself as the Grizzlies' starting power forward. Despite that, Clarke has still shown that he can play, averaging 10.9 points per game with just under six rebounds and two assists for his three seasons in the NBA. He has consistently been a good player. This season, the Grizzlies will start the season without Jaren Jackson Jr. while he recovers from surgery, repairing a stress fracture in his right foot. While that is bad news, it still has a silver lining. Clarke will see more minutes, and he will be able to show that he is deserving of them. Once Jackson Jr. is healthy, we may see them sharing the court a little more often.
Dallas Mavericks: Frank Ntilikina
Frank Ntilikina was drafted 8th overall back and 2017 and never lived up to the hype. He spent his first four years in the league with the Knicks and never averaged more than six points per game. He just never took off like people thought he would. Last season, Ntilikina signed with Dallas. He played behind Luka and Jalen Brunson, so he still did not get to play many minutes. But, this season could be different. With Brunson leaving Dallas for New York, the guard spot has opened up a bit. Ntilikina could see some more minutes at the shooting guard spot and play alongside Luka Doncic. Players like Doncic tend to make their teammates play a little better than they normally would, and I think it would be exciting to see that rub off on Frank.
New Orleans Pelicans: Herbert Jones
Herbert Jones was drafted by the New Orleans Pelicans last year. He was taken at the 35th spot, so no one was really expecting him to make the impact that he did. Jones finished the season with 9.5 points per game, with around four rebounds and 2 assists. The Pelicans are definitely a team to watch this year with Zion Williamson coming back, and I wouldn't be surprised if Jones gets some minutes with the starters.
San Antonio Spurs: Tre Jones
Tre Jones was drafted in the second round two years ago by the San Antonio Spurs. Getting drafted by them at the time put him right in the shadow of Dejounte Murray, the face of the Spurs at the time. (Obviously, besides Coach Pop)
Jones was still able to make a small impact off the bench but never really got his chance to shine. But, this year, Murray is gone. The guard spot in San Antonio is wide open, and I think that this year Jones is going to show he has what it takes to be in the starting position. Jones's field goal percentage has improved a lot since his days at Duke, and he has proven to be a good passer. This year is his chance to prove he can be a key piece of this young Spurs team, and I expect him to take full advantage.
Houston Rockets: Alperen Sengün
Alperen Sengün was drafted by the Houston Rockets at the 16th spot last year. The Turkish big man almost immediately started making an impact for the Rockets. He had flashes of some really great basketball in the post, drawing some comparisons to two-time league MVP Nikola Jokic. This season the Rockets will be without Christain Wood. This is going to give Sengün a lot more playing time, and hopefully, his game will only get better.