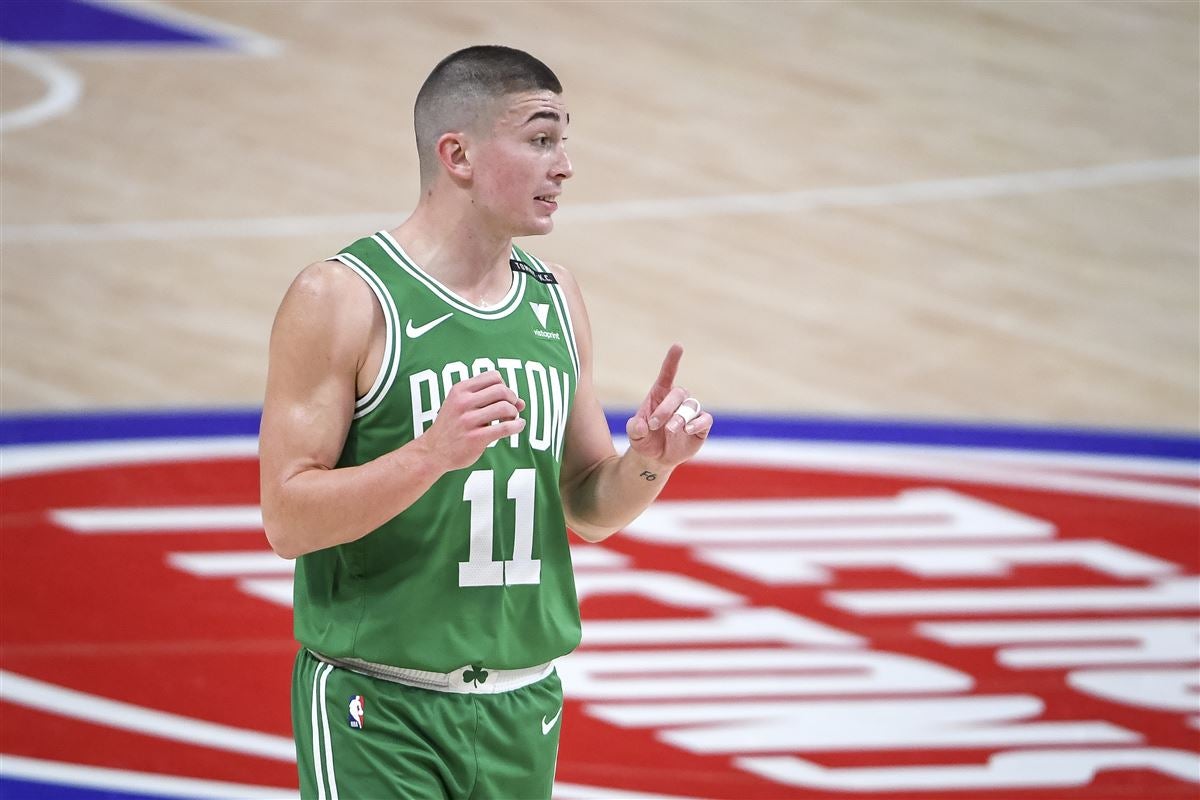 CLICK HERE FOR ALL UNDERRATED PLAYER ARTICLES
STATS PROVIDED BY BASKETBALL REFERENCE
Every team in the NBA has a player that doesn't get the love they deserve. I will be going through each division of the NBA and picking a player on every team that I think is underrated. First, I will cover the Atlantic Division.
Boston Celtics: Payton Pritchard
Payton Pritchard was drafted by the Celtics in 2020. Since then, he has not had much playing time. However, when he does play, he has shown that he has what it takes to play at a high level. Pritchard has shot 43% over his two seasons in the league, as well as 41% from beyond the arc. During the Celtics' most recent playoff appearance, Pritchard really showed out. He had a string of games where he shot very well and scored in the double digits. Next season could be a very good year for Pritchard. He has the opportunity to see more minutes and has definitely proved that he deserves it.
Philadelphia 76ers: Tyrese Maxey
Tyrese Maxey was drafted 21st overall by Philadelphia in 2020. During his first year, Maxey played decent basketball. He only averaged eight points per game with two assists and just under two rebounds. Nothing impressive. But, this season, Maxey balled out, finishing out the season with 17.3 points per game and 4.3 assists. In this year's playoffs, Maxey really showed out. While the 76ers lost in the second round, Maxey was one of the biggest reasons they didn't get bounced immediately. Averaging 20.8 points, 3.9 assists, and 3.5 rebounds, Maxey showed the 76ers that he can fill the guard spot that Ben Simmons failed to fill. With Maxey solidifying himself as one of the league's best young guards, I think we will see even better basketball from him this season.
Toronto Raptors: Chris Boucher
Chris Boucher has been in the league for a bit now, but I always seem to see him on these types of lists. Boucher has been a solid player for his entire NBA career. He can score in the post with ease and has recently developed a bit of a three-point shot. In recent seasons he always seems to have a stretch of games where he goes off, and then we see articles calling him one of the most underrated players in the league. But then, he goes back to being just a solid player. I think that if this season Boucher can get more consistent, he can have himself a year. With Scottie Barnes coming off of his fantastic rookie year, Boucher might be just what the Raptors need for their bench squad.
Brooklyn Nets: Ben Simmons
This one has difficult. I wanted to say Patty Mills or Royce O'Neale. Or even T.J. Warren. But I chose Ben Simmons, and here is why. Yes, Simmons has been a very problematic teammate as of late, but that has seemed to completely distract fans from the fact that he might actually be a great fit for the Nets. Philadelphia had him at point guard with Joel Embiid down at the center position. Simmons was forced to carry the offensive load in the backcourt, and he just could not do it. Now that he is on a team with Kyrie Irving and Kevin Durant (both players who are incredible on offense), Simmons can now focus on his defense. So, as I said, this one was a weird pick, but I firmly believe Ben Simmons has given the Nets the best chance they have had to make the finals.
New York Knicks: Immanuel Quickley
I almost chose Jalen Brunson for the Knicks here, but that did not feel right. I feel like he is slowly approaching the overrated category. So I chose Immanuel Quickley. Quickley was drafted two years ago and immediately started to make an impact for the Knicks. He can score and pass at a pretty impressive level, and he has definitely proven that he can be New York's point guard. Pairing him with Brunson could help Quickley find more opportunities to score than he has had in past seasons. Quickley definitely has a bright future ahead with the Knicks.