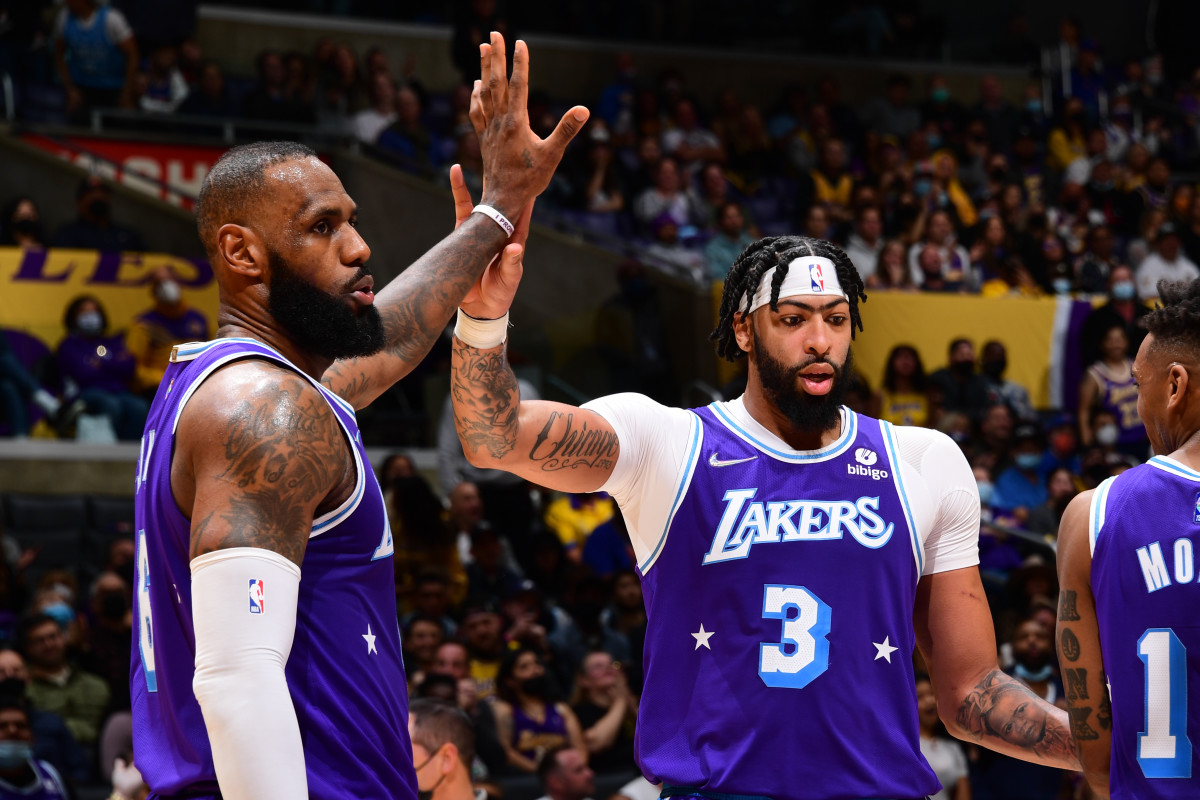 Every NBA team seems to have at least two players that complement each other fantastically. While every team has an exciting duo, these are some of my favorites.
Denver Nuggets: Nikola Jokic and Jamal Murray
Nuggets Nation is chomping at the bit to get the 2022/2023 season started. With Jamal Murray's return getting closer and closer, reigning 2-time MVP Nikola Jokic is finally going to get the help he needs to take this team deep in the postseason. Jamal Murray has been sidelined for a while now after tearing his ACL against the Warriors in 2021. During the NBA bubble, Murray proved to the world that he was the real deal. Some videos have recently surfaced with Murray looking like he is back to his bubble form. With Jokic's MVP-level play and Murray's return, the Nuggets should have themselves a fantastic season.
Atlanta Hawks: Trae Young and Dejounte Murray
This summer, the Atlanta Hawks added Dejounte Murray. Murray is a shifty guard who can create shots for himself and others at a pretty high level. I have always thought that he is a very underrated player, but now he has a chance to shine on a team with some other exciting young talent. With Murray at shooting guard and Trae Young at point guard, the Hawks could be a deadly back-court. Having two guards that can create plays in their sleep with forwards like John Collins and Clint Capela is a scary sight to see.
Boston Celtics: Jaylen Brown and Jayson Tatum
We saw it last year, and I fully expect to see it again. Jayson Tatum and Jaylen Brown are a deadly duo. Jaylen Brown has proven that he can play at a high level this past season. His ability to score in the paint and his overall consistency has drastically improved. Paired with Tatum, the Celtics have proven to be a threat in the east, and I think that will be the same this season.
Golden State Warriors: Stephen Curry and James Wiseman
This pick is somewhat of a sleeper pick. James Wiseman has not seen too much action so far in his NBA career. But he is healthy now. He has the potential to be a dominant big in today's league. Pair that with a player who can easily score 30 any given night, and you have something special. Curry will undoubtedly attract double teams, and that will get Wiseman open in the post. If Wiseman can stay healthy, this Warriors team could potentially make yet another NBA Finals appearance.
Minnesota Timberwolves: Karl Anthony Towns and Rudy Gobert
When the news that Rudy Gobert was headed to Minnesota dropped, fans went wild. When they discovered that he would be teaming up with Karl Anthony Towns, they went crazier. This was a trade that came out of nowhere. At first, I was skeptical, but now I think that this could be a surprisingly fun duo to watch. If the gameplan is what I think it will be, Gobert would be at the Center position with Towns at the four. Gobert is a more traditional big man. He can't do much outside of the paint, but when he's under the basket, he is a huge problem. He is one of (if not the) best defenders in the league. Now that he doesn't have to worry about post-scoring as much, he can unleash his full defensive abilities. Pairing Gobert with Towns will obviously take a lot of the pressure off of Towns on defense. He can focus a little more on his offense, which is already pretty outstanding for a center. I think that the two complement each other very well and that the Timberwolves are a playoff team for sure this season.