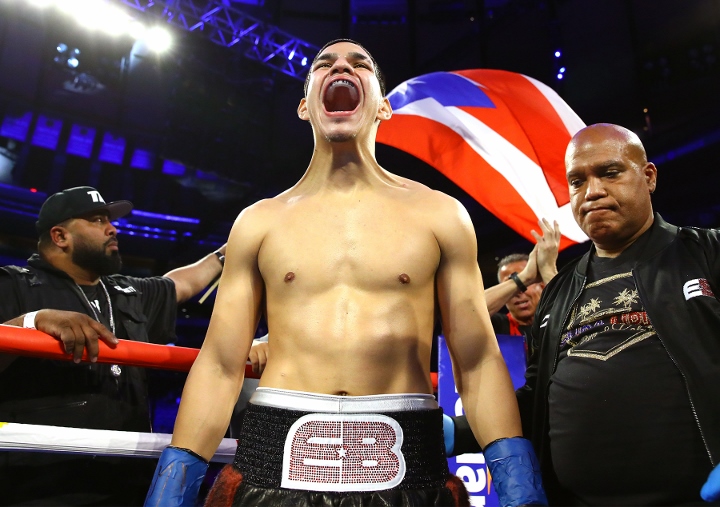 The Brooklyn native has been turning heads after his 16th professional fight, all of which have ended before the second round even begins. He is well on his way to make history in the super-middleweight division, only needing 6 more first-round knockouts to beat Ali Raymi's record of 21 first-round KO's.
The proud Puerto Rican contender has unbelievable natural punching power, even showing the ability to damage opponents through their full guard. He has a killer instinct and great fundamentals that are reminiscent of the great Gorge Foreman. After seeing Berlanga drop Ulises Sierra three times in the first round (a boxing veteran who has never touched the canvas before, in his 12-year professional career), it is obvious that the super-middleweight division has a problem on their hands, with the momentum and well-deserved recognition that has come his way lately. It is unlikely that his hype train is derailed anytime soon.
The young 23-year old who has been training since the age of 7 shows more potential than flaws. We have seen pure power punchers such as Deontay Wilder dominate their weight class and find success in the past years. However, Edgar Berlanga shows more skill and technique due to his incredible amateur boxing background, where he sharpened his skills and accumulated an outstanding record of 162-17. He now joins the Pros and a new age of fighters that are getting ready to dominate the next decade.

Must See
The NBA regular season has been over for some time and we got our...

The NBA draft order is finally set. I refuse to do mock draft's all...

With the 2021-2022 NBA season coming to a close, let's rank the 4 remaining...