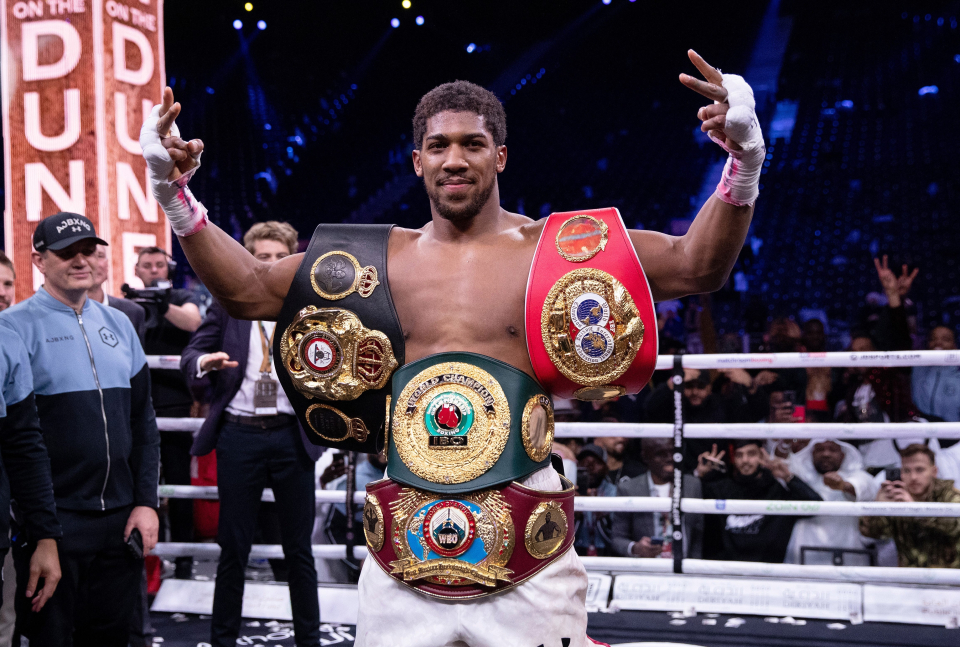 Let's get into the top boxers to watch out for in 2021…
Shakur Stevenson
It is no longer a secret that Shakur Stevenson is well on his way to becoming a respected contender. His defense and footwork look as if someone cloned a young Floyd Mayweather Jr., although he still has much to learn if he wants to be as successful as Mayweather. He often rests his hands at his chest, which could become a problem but, with his lightning-fast feet, he glides away from most punches with ease. The future looks bright for Shakur Stevenson. The only question I have is when does he fight next?
Anthony Joshua/Tyson Fury
This was a no brainer. After avenging his only loss against Andy Ruiz Jr., Anthony Joshua has his eyes set on only one goal unifying the Heavyweight belts, and only one man stands in his way: Tyson Fury. With Joshua VS Fury being an early fight of the year candidate before it is even booked, the whole boxing world will have its attention set on these two heavyweights.
Evan Holyfield
No, this is not a typo, Evander Holyfield's son Evan Holyfield has already become a promising prospect. In his first 5 fights, he's gone 5-0 with 4 KO's with 3 of which ending quickly in the first round. His fighting style is similar to his father's, in the sense that a short fight is the best fight to win. From the second the first bell rings, he fights as if it's the last round. With a boxing IQ well above the average for his age, he is a must-watch prospect for this exciting new decade of boxing.

Ryan Garcia
Ryan Garcia is becoming a well-known name for his flashy fighting style and social media presence which is hard to ignore. His combination of speed and unexpected power makes him a contender in the lightweight division, coupled with the fact that he trains with the #1 pound for pound fighter Saul "Canelo" Alvarez. Although Ryan has already made a name for himself in the boxing world, he has yet to fight many name-brand fighters. His next match against Luke Campbell will be a great test of his true boxing skill. Looking past that, there has been quite a bit of Twitter beef between him and Gervonta Davis, which would make for an exciting and heated match to watch out for in 2021.

With as many promising prospects and veteran boxers still trying to cement their legacies, there were plenty of exciting fighters left off this list. Please comment down below who you think I left off, and feel free to talk boxing in the comment section below.