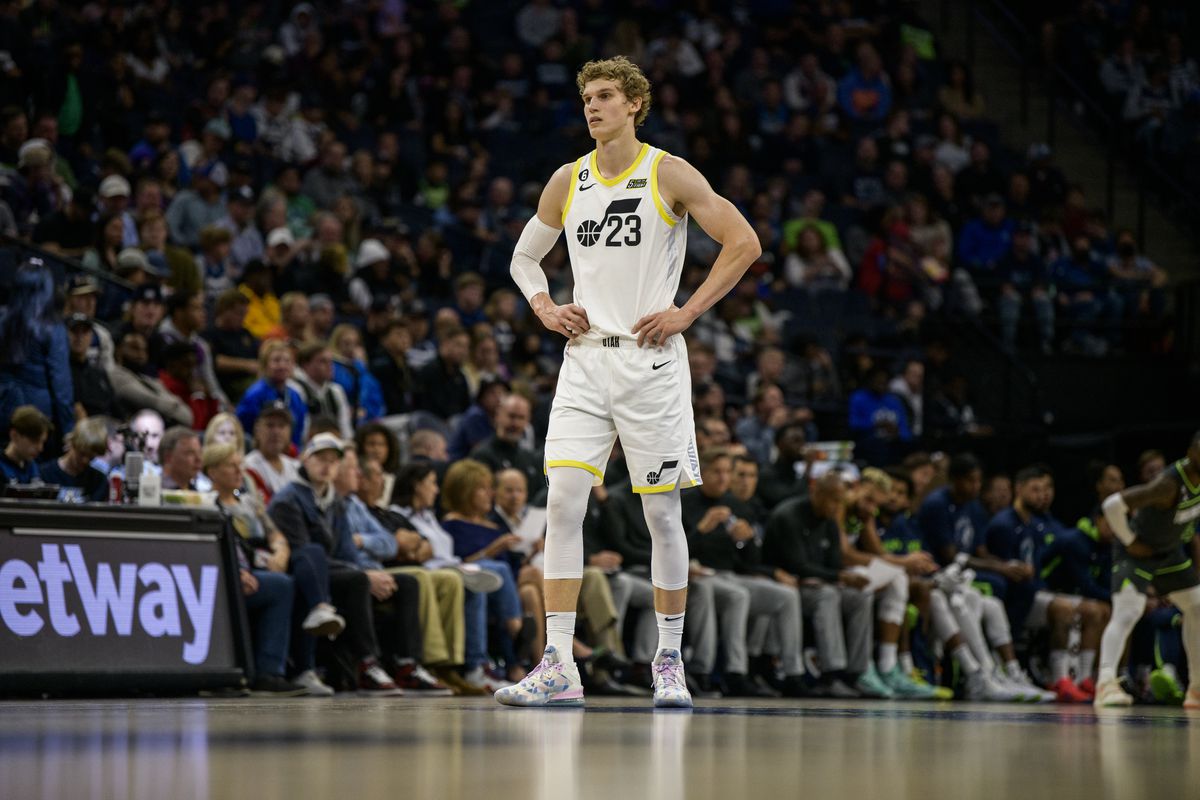 The 2022-23 NBA season is almost at the halfway mark, with NBA All-Star Weekend coming next month. So far this season, we have seen an incredibly tight race for MVP between Nikola Jokic, Luka Doncic, Joel Embiid, and Jayson Tatum. But, on the other hand, there are some pretty clear choices for Most Improved Player. This list is the top five candidates that could take home the award.
5. Anfernee Simons
Last season: 17.3 PTS, 2.6 REB, 3.9 AST, 44% FG
This season: 22.4 PTS, 2.9 REB, 3.9 AST, 44% FG
Anfernee Simons has stepped it up for Portland ever since the C.J. McCollum trade. He is a great guard who can shoot if needed, but, his ability to score at the rim is his biggest impact. Last season Simons showed everyone that he could consistently play at a high level, and this season he continues to be Portland's 3rd option. While last season was his big jump, he is still improving this season. He is scoring more and rebounding more, but his assists and field-goal percentage remain the same. Simons continues to amaze Portland fans and has proven that he belongs alongside Damian Lillard.
4. Bol Bol
Last season: 2.4 PTS, 1.4 REB, 0.4 AST, 0.1 BLK, 25% 3PT
This season: 12 PTS, 7.1 REB, 0.9 AST, 1.6 BLK, 39% 3PT
This is Bol Bol's first full season, so it is a little bit unfair to compare his past seasons, but, we are going to anyway. Bol was drafted by the Denver Nuggets, and barely ever saw any playing time, even when he was healthy. When he entered the league, it was common knowledge that Bol was a special player, so when he was traded to Orlando, fans across the league were excited to see what all the hype was about. So far, he has not disappointed. He is a seven-footer who can dribble and shoot. What more can I say? With regular minutes, Bol has significantly improved his scoring and rebounding as well as his defense. The reason he is not higher on the list is because of the fact that, as stated above, this is his first full season. This is also not even close to the ceiling for him. If Bol Bol is able to stay healthy in future seasons, I could see him taking home this award at some point.
3. Shai Gilgeous-Alexander
Last season: 24.5 PTS, 5.9 AST, 5 REB, 2.5 TOV
This season: 30.9 PTS, 5.6 AST, 4.8 REB, 3.2 TOV
Shai Gilgeous-Alexander (SGA) is one of the best young talents in the league today. With each new season, he seems to get better and better. This season is no exception. The Thunder are still a young team, so they still don't see much success, but the future is definitely bright. So far this season, SGA has improved his scoring, but his assists and rebounds remain around the same. He has also been turning the ball over a lot more than last season. While he is always improving his game and giving Thunder fans a future to be excited about, I don't think that Shai Gilgeous-Alexander has improved enough from last season to be named Most Improved.
2. Tyrese Haliburton
Last season: 15.3 PTS, 8.2 AST, 4 REB, 1.7 STL
This season: 20.3 PTS, 10.3 AST, 4 REB, 1.8 STL
Tyrese Haliburton is another one of the league's brightest young stars today. He's a shifty guard who can score at the basket or pull up from the arc. Last season, the Kings decided the trade Haliburton to Indiana, and ever since then, Haliburton has proven to the Kings that it was not a good idea. His numbers this season are far better than last season, and he and the Pacers are currently a playoff team, sitting at 6th in the Eastern Conference. This Pacers team was not supposed to be in this position, but thanks to Tyrese Haliburton, they are.
1. Lauri Markkenen
Last season: 14.8 PTS, 1.3 AST, 5.7 REB, 44% FG
This season: 24.5 PTS, 1.9 AST, 8.3 REB, 53% FG
In many NBA fans' eyes, Lauri Markkenen is the clear front-runner for Most Improved Player of the Year, and for good reason. Over the summer, the Utah Jazz decided it was time to go into rebuild mode. They traded away Rudy Gobert to Minnesota and Donovan Mitchell to Cleveland. In the trade with Cleveland, the Jazz received a few young players and a lot of picks. One of those young players was Lauri Markkenen. Ever since he was drafted, Markkenen has underwhelmed fans. He had yet to prove he deserved to be picked in the top ten back in the 2017 NBA Draft. Many thought that the Jazz would tank this year in order to snag Victor Wembanyama in the draft this summer, but we were all in for a surprise. The Jazz started the season red hot with a winning record, and Markannen was one of, if not, the only reason for their success. Now, Utah sits all the way down in 11th in the West, but Markannen continues to put up All-Star-level numbers and is pretty much locked in for MIP.

Must See
I swear I was writing a fun Kyrie to the Laker trade when the...

With the news that Kyrie Irving is being traded to Dallas, fans are already...

No matter what opinion you have of Aaron Rodgers off the field, on the...