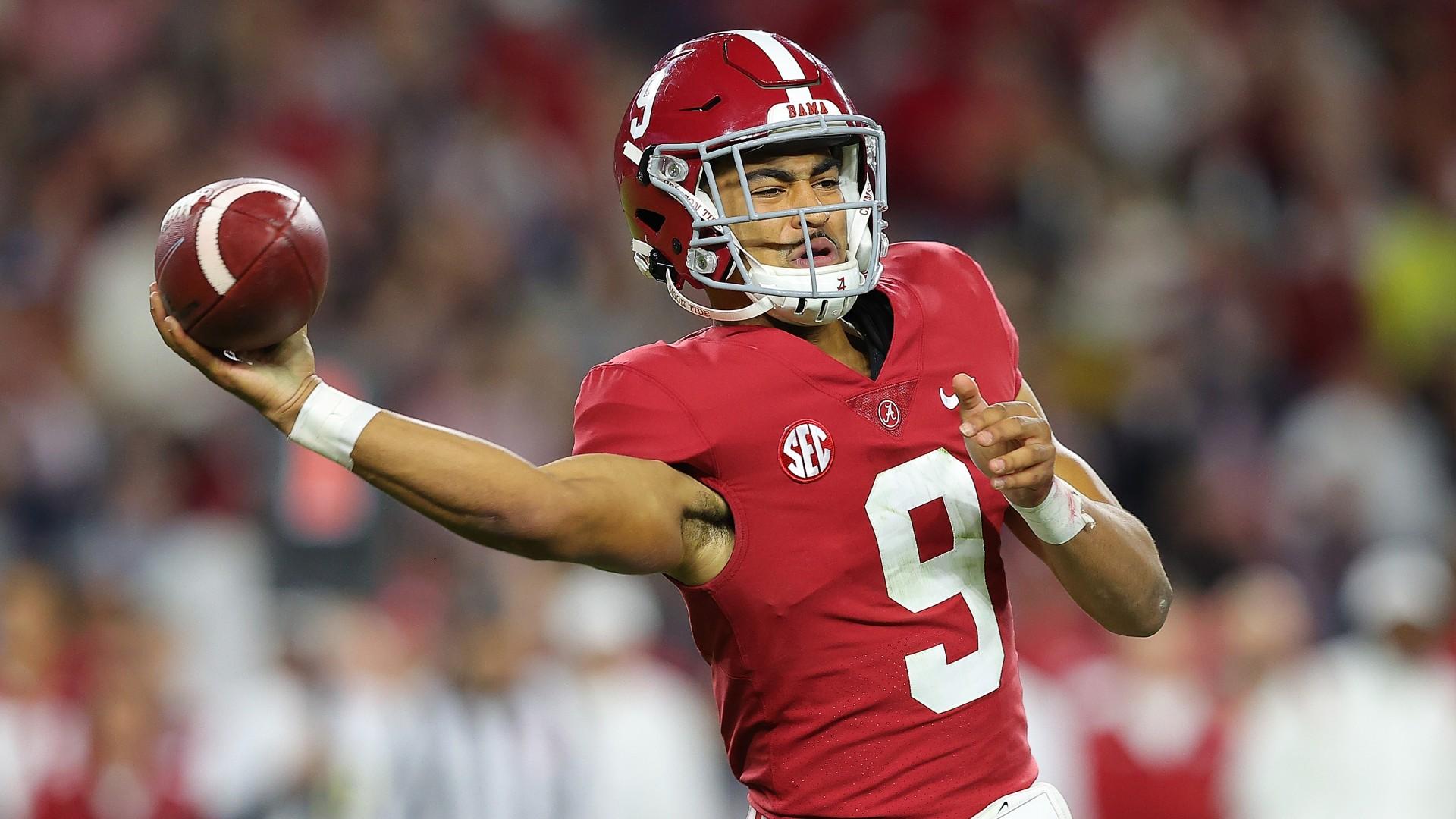 The NFL regular season just ended, but it's never too early for the NFL mock draft season to start. A lot of top QB prospects this year, much better than it was last season with only 1 QB drafted in the first round. Let's get into the early mocked top 10 picks..
1. Chicago Bears: Will Anderson Jr., EDGE, Alabama
Best player available, simple answer. Will Anderson Jr. has been dominant as a pass rusher with his speed and explosiveness off the edge. Ideally, I would've liked the Bears to get a receiver, but you can't go wrong with potentially the best player in the draft.
2. Houston Texans: Bryce Young, QB, Alabama
The Davis Mills show was fun for a bit, but its time the Texans get their new franchise quarterback. Although undersized at 6'0, Young makes up for it with great accuracy, poise, and touch. He's going to come in and change the Texans offense immediately.
3. Arizona Cardinals: Myles Murphy, EDGE, Clemson
The Cardinals will have to replace the production by JJ Watt and what better way to do so than drafting a top defensive talent like Myles Murphy. Murphy has great speed and power and will be a threat opposite of their last years' first round pick Zaven Collins.
4. Indianapolis Colts: CJ Stroud, QB, Ohio State
The Colts have been looking for their franchise quarterback since the Andrew Luck era and boy has it been rough. They get their franchise quarterback with the 6th pick in CJ Stroud who makes great plays out of the pocket and brings great leadership to a fairly young Colts offense.
5. Seattle Seahawks (from DEN): Jalen Carter, DL, Georgia
It's kind of hard to tell what the Seahawks will do at quarterback, will they keep Geno or draft a young quarterback to replace him? Well this is setting up for the Seahawks to go for the best player available and getting Jalen Carter will only help the Seahawks rebuild. He's a big presence on the inside that will cause issues for opposing offensive lines for years.
6. Detroit Lions (From LAR): Bryan Bresee, DL, Clemson
Some might go with quarterback here for the Lions, but honestly.. Jared Goff has looked great this season so I don't see why the Lions should look to replace him. One way the Lions could go is pair their star pass rusher in Aidan Hutchinson with another presence on the inside.
7. Las Vegas Raiders: Will Levis, QB, Kentucky
The Raiders could go with a cornerback here, but it's more likely they go with Will Levis to replace Derek Carr. It looks like they're going to be moving on from the long-time QB and Will Levis provides a lot of potential that the Raiders will be excited to have and build around.
8. Atlanta Falcons: Quentin Johnston, WR, TCU
The Falcons could go with a quarterback here, but why not get Desmond Ridder another weapon to let him cook. Ridder has surprised this year with the opportunity and has looked good. Quentin Johnston is another big target for Ridder to go to with great route running.
9. Carolina Panthers: Anthony Richardson, QB, Florida
The Panthers tried the Baker Mayfield and Sam Darnold experiment and it definitely has not worked out. It's time they invest in a quarterback and get the player with arguably the most potential from the QB position. Richardson is great with the ball in his hands scrambling, and is still a bit raw with passing the ball but has immense potential.
10. Philadelphia Eagles (from NO): Tyree Wilson, EDGE, Texas Tech
I mean… they're already one of the most talented teams in the league and adding a top-10 pick to this team? Absolutely insane. Brandon Graham is getting up there in age and it's time the Eagles invest in an edge rusher to potentially replace him. Either way, you're getting another pass-rusher in the rotation.