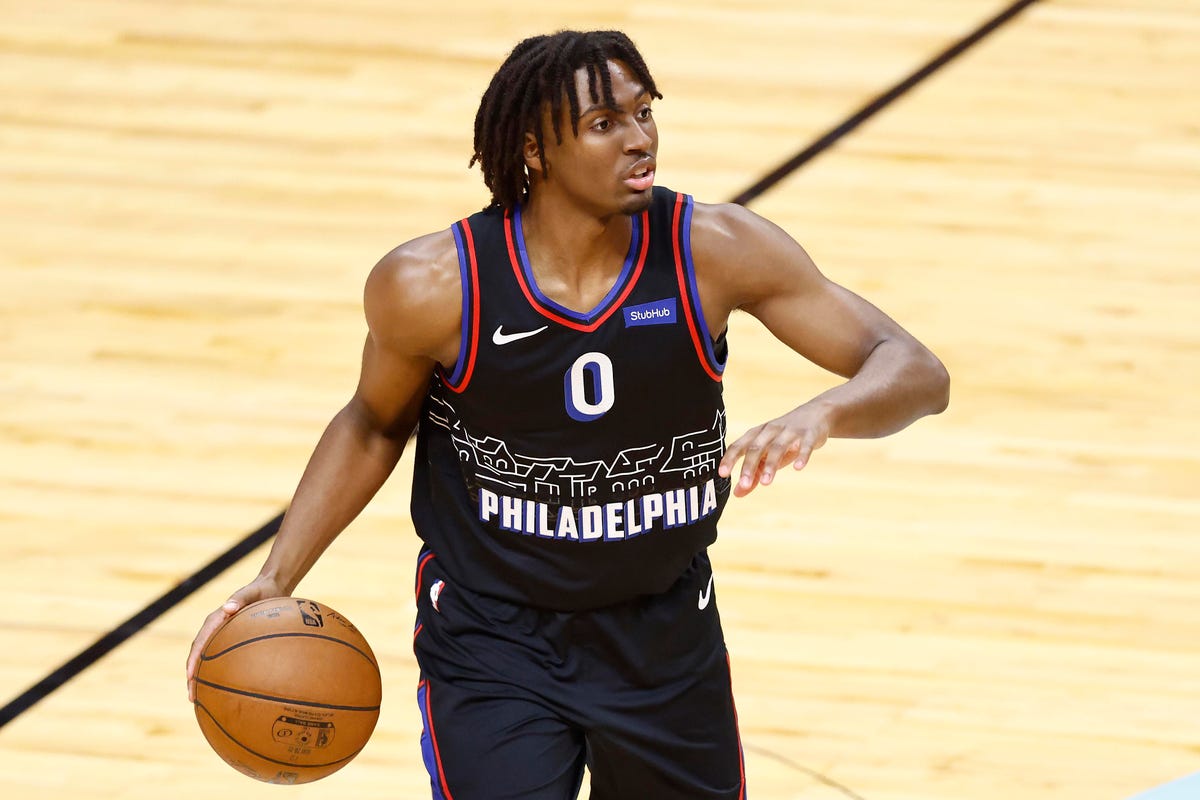 Overview
The whole Ben Simmons fiasco in Philadelphia is a huge mess. As we all know, it doesn't look like he is going to be traded any time soon, resulting in a series of fines. However, not all bad has come from the Simmons-saga. The second-year guard out of Kentucky has had some breakout games throughout his career, but throughout the start of this young 2021-22 season, he has been nothing short of spectacular.
This Season
Throughout the beginning of this season, Maxey is averaging 17.6 points, 3.6 rebounds, and a career-high 4.6 assists, all while shooting on a 52/41/86 clip (stats via BasketballReference), which is extremely efficient for a young guard. While Maxey doesn't provide the passing or rebounding of Simmons, some might argue that Maxey impacts the game in a more positive way than Simmons did for the 76ers. Simmons' defense was an essential aspect for this team, but the team running him at the point guard position never really made a lot of sense, especially with his lack of 3 point shooting. That is something that Maxey brings to the game. Maxey is not afraid to shoot the ball. He definitely fits the modern point guard mold more than Simmons did. If I were Doc Rivers, I would put Ben at the small forward or power forward, thus taking the responsibility of scoring and shooting off of his shoulders.
Conclusion
While Maxey will not be able to provide some of the things that Simmons could on the court for the 76ers, he will be able to provide different and potentially better things for the system that they run. He will certainly be less of a headache and he will be a quick and very suitable solution for the future of the point guard position for the 76ers.