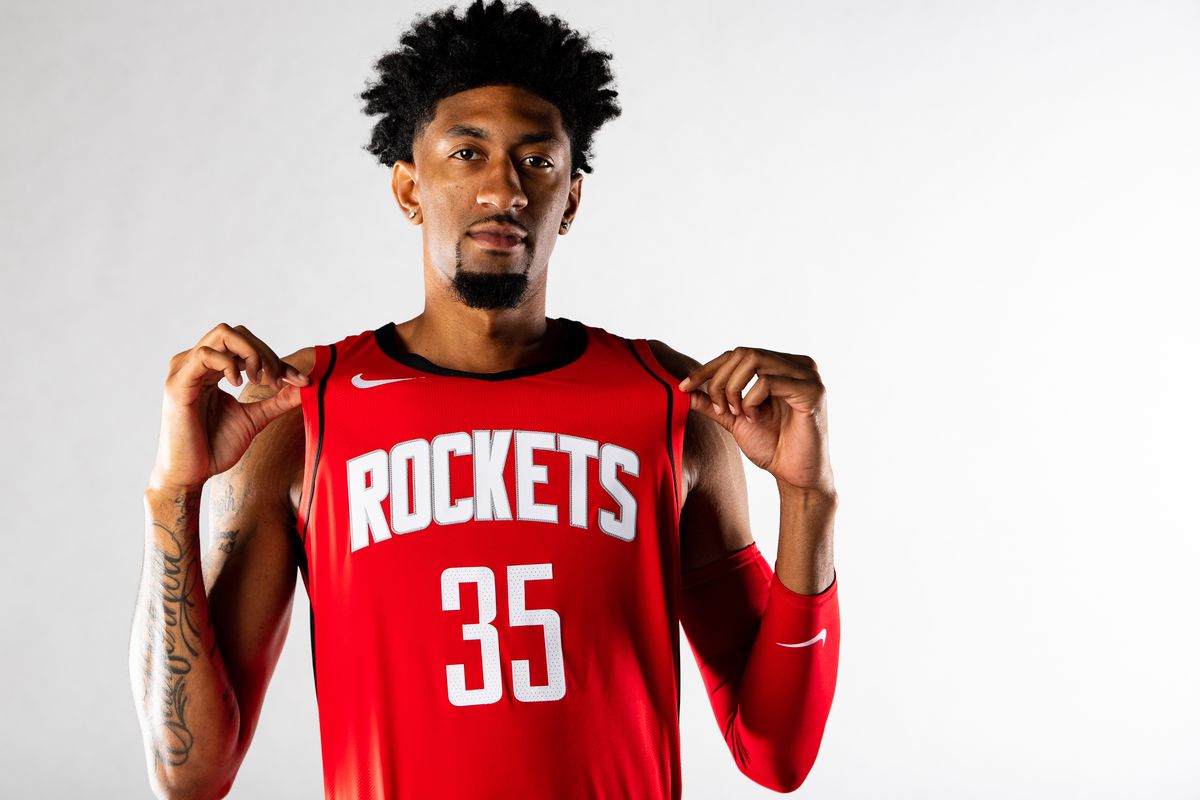 You know that prototypical big that can shoot, rebound, and score from anywhere extremely well? Christian Wood is that and more. The Rockets got the steal of the offseason and it's not even close. The Rockets somehow were able to fleece Christian Wood from the Pistons and the rest of the league for a 3-year/$41M (13.6M/yr) deal.
I don't like making crazy comparisons and honestly, it doesn't even sound that crazy anymore. Christian Wood is the closest player I can think of that resembles Anthony Davis' game.
Alright sure, Wood doesn't have the defensive prowess that Anthony Davis possesses but let's look at their offensive skillsets. Both big men can shoot from anywhere and at an extremely high level, both can post up and hit the fadeaway like it's second nature, and both have a knack for putting the ball in the basket one way or another.
Although it's been only 2 games, let's deep dive into the stats that we have so far:
27.0 PPG
8.0 RPG
2.0 APG
54.8% FG
57.1% 3PT
23-42 FG
4-7 3PT
Just doing the simple eye test, I can't see Christian Wood slowing down much this season. Last year he averaged 13.1 PPG, 6.3 RPG, and 1.0 APG on 56.7% from the field and 38.% from three point land. Those are solid numbers sure, but when you look at the stats when he started (11 games)? He averaged an impressive 22.8 PPG, 9.9 RPG, 2.0 APG on 56.2% from the field and nearly 40% from three point land.
Altogether, Christian Wood can become an All-Star with the Rockets, and if Harden stays with Houston, their 2nd best player. Christian Wood is that prototypical big that every team covets, but can't have. The Rockets have him signed for the next three seasons on a very team-friendly contract and he's going to blossom into his new starting role. He's going to prove everyone wrong that didn't offer him more than he deserved and prove the Rockets right for believing in him to start and acquire in the offseason.
Christian Wood is a future star and the Rockets got them an insane steal this offseason for him…