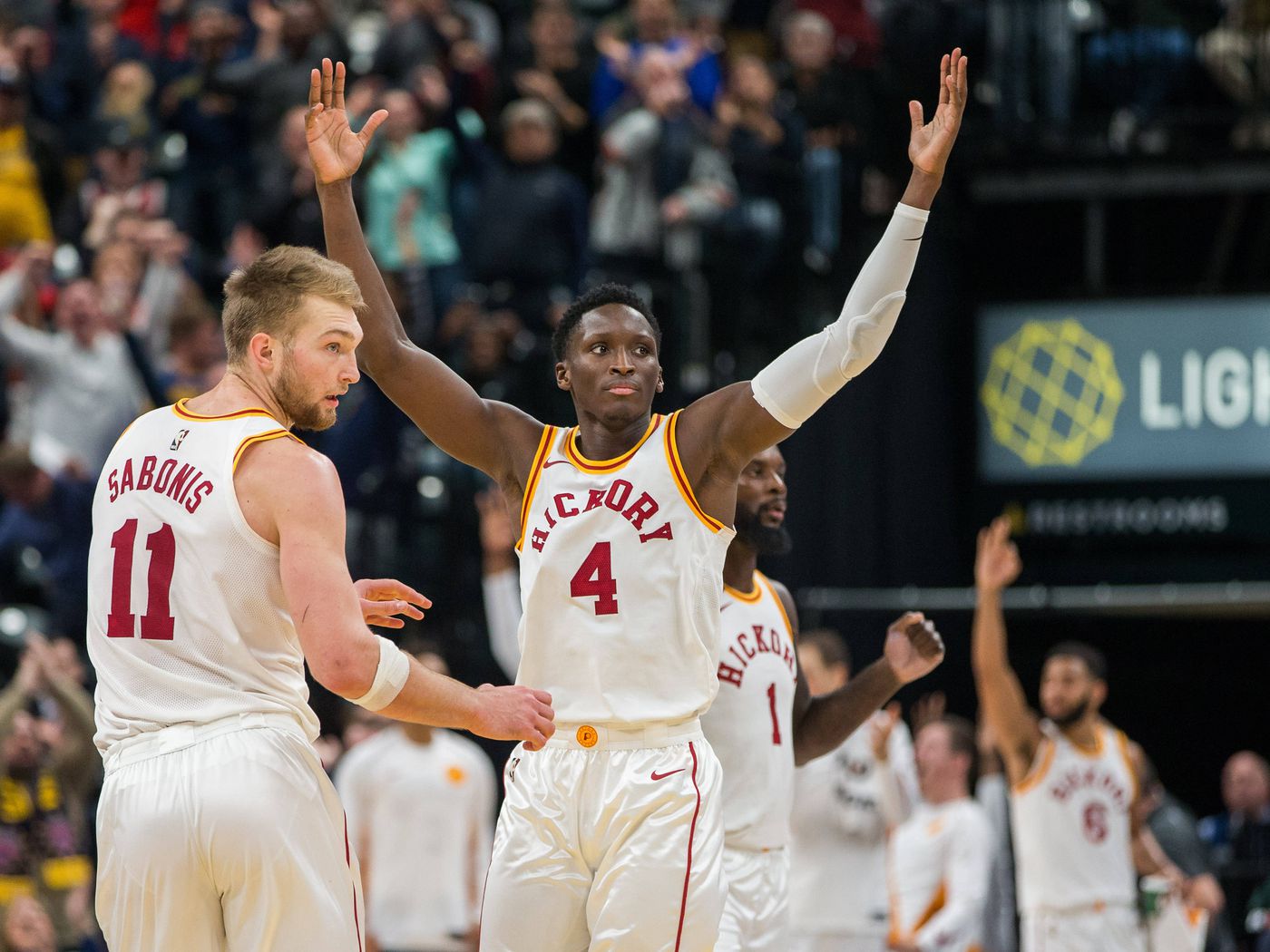 I know a lot of you will call me out and tell me this is blasphemous, but the Indiana Pacers are one of the most underrated teams in the East. It's a well-oiled machine that has prided itself on the defensive end of the floor for the past 4 years under Nate McMillan. Sadly enough, McMillan just couldn't put the pieces together in the playoffs to get them past the first round.
Nonetheless, the Pacers look like a changed team at the start of the new season with a new look offense designed by Coach Bjorkgren and an underrated team that made the 4th seed in the East last year with Turner, Brogdon, and Sabonis missing 10+ games a piece and Oladipo missing 50+.
The Pacers this season have a chance to capitalize on a healthy starting unit with their bench lineup to get stronger in January with the return of Jeremy Lamb. A healthy starting 5 of Brogdon, Oladipo, Warren, Sabonis, and Turner will cause teams problems on the defensive side of the basketball and a bench unit poised to get in your face defensively but leave a similar impact to the starters.
Indiana has recovered well since Paul George requested a trade in 2017 and has the potential to have a very strong rotation when fully healthy. A player like Sabonis looks already in shape for another All-Star appearance with 32 points and 13 rebounds against the Knicks and then following that up with 22 points, 11 assists, and 10 rebounds against the Bulls on the road. Oladipo looks like he is consistently climbing to come back to his form where he was an All-Star and a cold-blooded assassin.
Myles Turner may not have been the greatest scorer in their first two games but has swatted away a total of 12 shots in 2 games to protect the rim for the Pacers. Brogdon appears to be potentially returning to his 50-40-90 splits, however, this time he's doing it without spot-up shooting as he did in Milwaukee. Brogdon has a nice touch and a great ability for creating for himself and others with a variety of ways to hurt you offensively. TJ Warren also appeared like himself against the Bulls after a lackluster performance against the Knicks. He scored 23 on 10/16 shooting, looking more of what we are looking for from TJ Warren who took the world by storm.
I'm not saying the Pacers are surefire to come out of the East but I can tell you that if every other piece of the puzzle fits you could be looking at the Pacers coming out of the East.