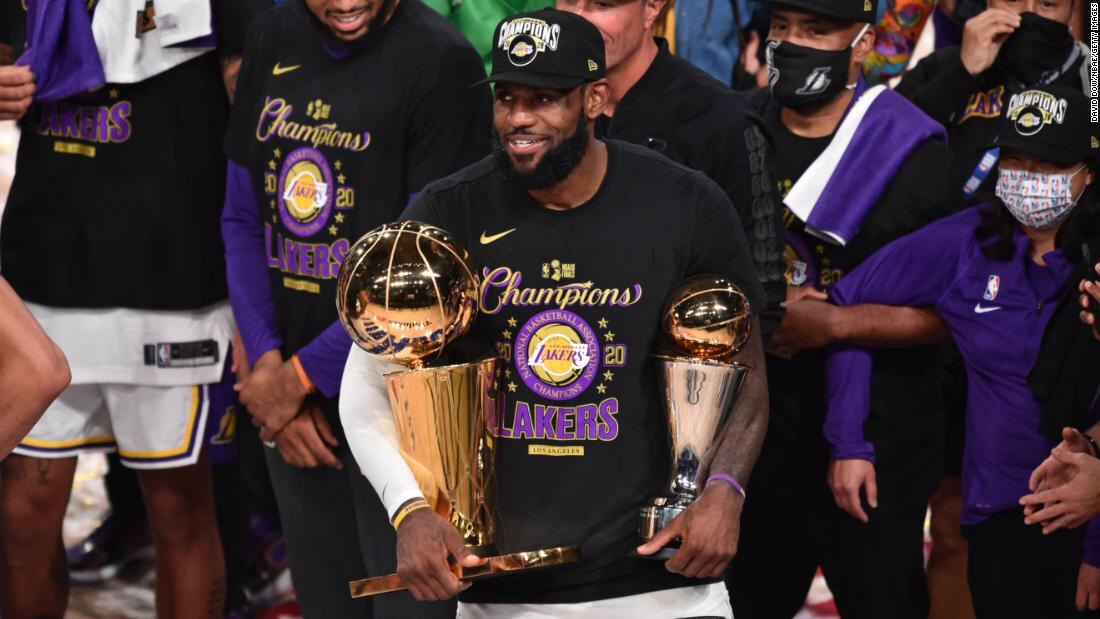 Since he stepped onto the court as a Freshman at St. Vincent-St. Mary high in Akron, LeBron James' legacy has been the subject of immense discussion. Just last year he passed my idol and fallen legend, Kobe Bryant on the all-time scoring list and will have a chance in the ensuing years to surpass Kareem, as the all time scoring leader. LeBron has carved out a career for himself that I imagine not even he could have envisioned. All while being under the eyes of extreme scrutiny, scrutiny he still faces nearly every day, 18 years later. Despite that scrutiny, James has found himself in what I consider a two horse race for the coveted title of the sports GOAT, but there's still one attainable feat that he has yet to accomplish that would most definitely ascend him into a status of his own.

Kobe and Michael. What is the one thing they all have in common that excludes Bron Bron? That's right, the elusive three-peat. He came close in Miami, but a young Kawhi Leonard had other plans. That's been his best shot at the Holy Grail of championship teams, until now. I believe this (aside from wanting to play with his son Bronny) is a large part of why he signed a two year extension this offseason after he and new co-star and future Laker legend, Anthony Davis, lead the Lakers to what I believe to be the most competitive championship bracket in recent history. Signing that two year deal places an emphasis on the potential of a three peat and the win now mentality. If you think this hasn't crossed LeBrons' mind, you're sorely mistaken. I mean the guy motivates himself while working out by listening to Steven A and Max Kellerman. Don't think he isn't aware of the position he's in and what this could mean for his legacy.

Last week, LeBron and his newly revamped squad began their new quest. With the additions of top 6th man contenders, the one man hype squad, Montrezl Harrell, and the crafty Dennis Schröeder, who just spent a year under the tutelage of point god, CP3, as well as other intriguing players to round out the roster including 2014 DPOY and 2019 champion Marc Gasol. The Lakers are easily in the driver's seat to bring another Larry back home this year. With the West not getting much stronger and KD moving to the East, the Lakers are in prime position to take the league by a strangle hold for the next two years. Who stands in their path from title number 18 in LA though?

From the East, in all honesty, I only see the Nets being real contenders. The Bucks still haven't sold me despite that 50 point blow out of the Heat. The obvious answer from the West is little brother that also occupies Staples Center, the Clippers. However leadership issues as well as inconsistent role players may hold them from reaching their full potential. Another contender could be from a team I've had my eye on since they drafted Garry Harris, and that's the bubble Cinderella Denver Nuggets. Lead by Nikola Jokic, who's poised to have a MVP caliber year after heinously flying flying under the mainstream radar for years. However their potential, I believe, ultimately lies on the shoulders of Jamal Murray and whether or not he can prove whether or not his performance in the bubble fool's gold or not.