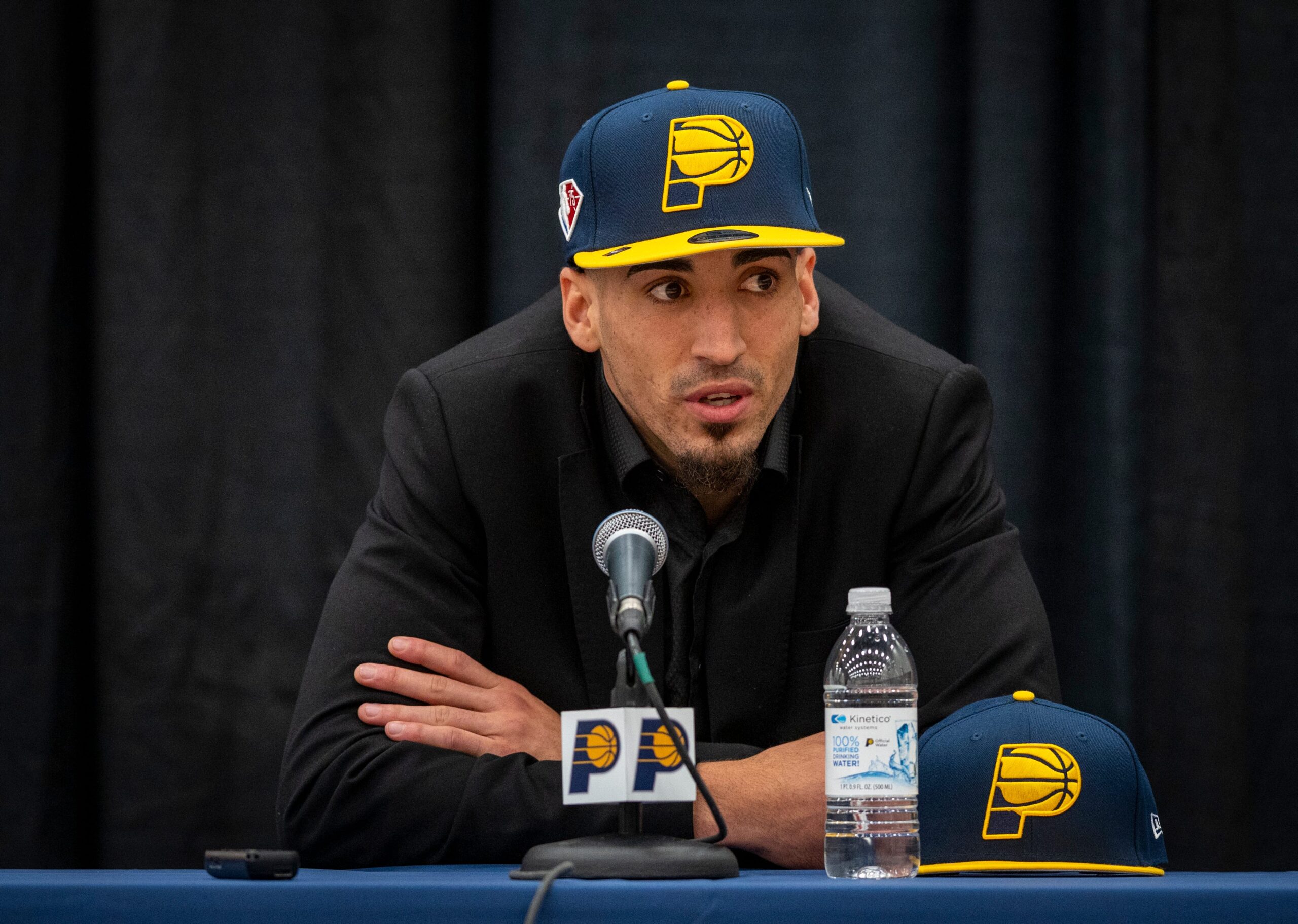 Let me get this out of the way first, Duarte being 24 years old already scared me, but after watching him play in the summer league, I loved the pick for the Indiana Pacers. Chris Duarte was very productive in his last season with the Oregon Ducks. He averaged an impressive 17.1 PPG, 4.6 RPG, and 2.7 APG while shooting 53.2% from the field and 42.4% from three.
Duarte showed flashes of creating his own shot, being an off-ball player, and also a great defender during his time at Oregon. Every NBA scout will tell you the same thing, he's league ready. Duarte plays smart basketball that might not be the flashiest, but the plays that win games. The biggest issue with Duarte during the draft process was his age and him being 24 already when a lot of the players being drafted in the lottery were 18-19 year olds. That didn't shy away the Indiana Pacers and also many other teams (Warriors/Lakers/Knicks/etc.) that sought after the 24 year old SG/SF. Rumors came out that the Warriors tried trading for Duarte after the draft, but the Pacers declined.
I'm not here saying that Duarte is going to come into the league and average 20 points a game and become a superstar in his first year or anything, but expect him to make a winning impact immediately. He could come in and be the 6th man for the Pacers and potentially even start with his defensive and offensive potential. He can shoot the ball at an elite level, create his own shot, make plays for others, and get open off the ball as well.
In the summer league, I saw a player that looks ready to contribute to a team immediately and show why he was a lottery pick, even at age 24. Watching him play, I saw a level of maturity you don't see in players that are coming into the league already. A lot of that can be due to him being 24, but being in the NBA for the first time, he looks like he's been here already. Duarte averaged 18.3 PPG, 4 RPG, 3.8 APG, 2.5 SPG, and 1.75 BPG while shooting 45.6% from the field and 48.3% from three point land in the summer league.
Don't be surprised to see Duarte average a clean 12-14 PPG in his rookie season for the Indiana Pacers and be one of the best perimeter defenders in the league in a few years. Definitely can say that I am excited to see how Duarte will turn out for the Pacers and look for him to prove everyone that doubted him due to his age (including me in the beginning).

Check out our new podcast episode!
Got Hoops Podcast
A new up and coming basketball podcast by 4 dedicated NBA and basketball fans. It's for fans, by the fans.
Got Hoops Podcast (Ep. 19): Summer League? Beverley Trade? Westbrook/LeBron/AD Trio?
In this episode we discussed the summer league, the Clippers and Grizzlies trade, and the fit of Westbrook with LeBron and Anthony Davis, and other topics as well.
Search Results placeholder
Must See
The NBA season is coming up very soon and it's time we start talking...

The NBA season is just about a month away, with the regular season set...

The first week of the NFL regular season has concluded and it's time for...