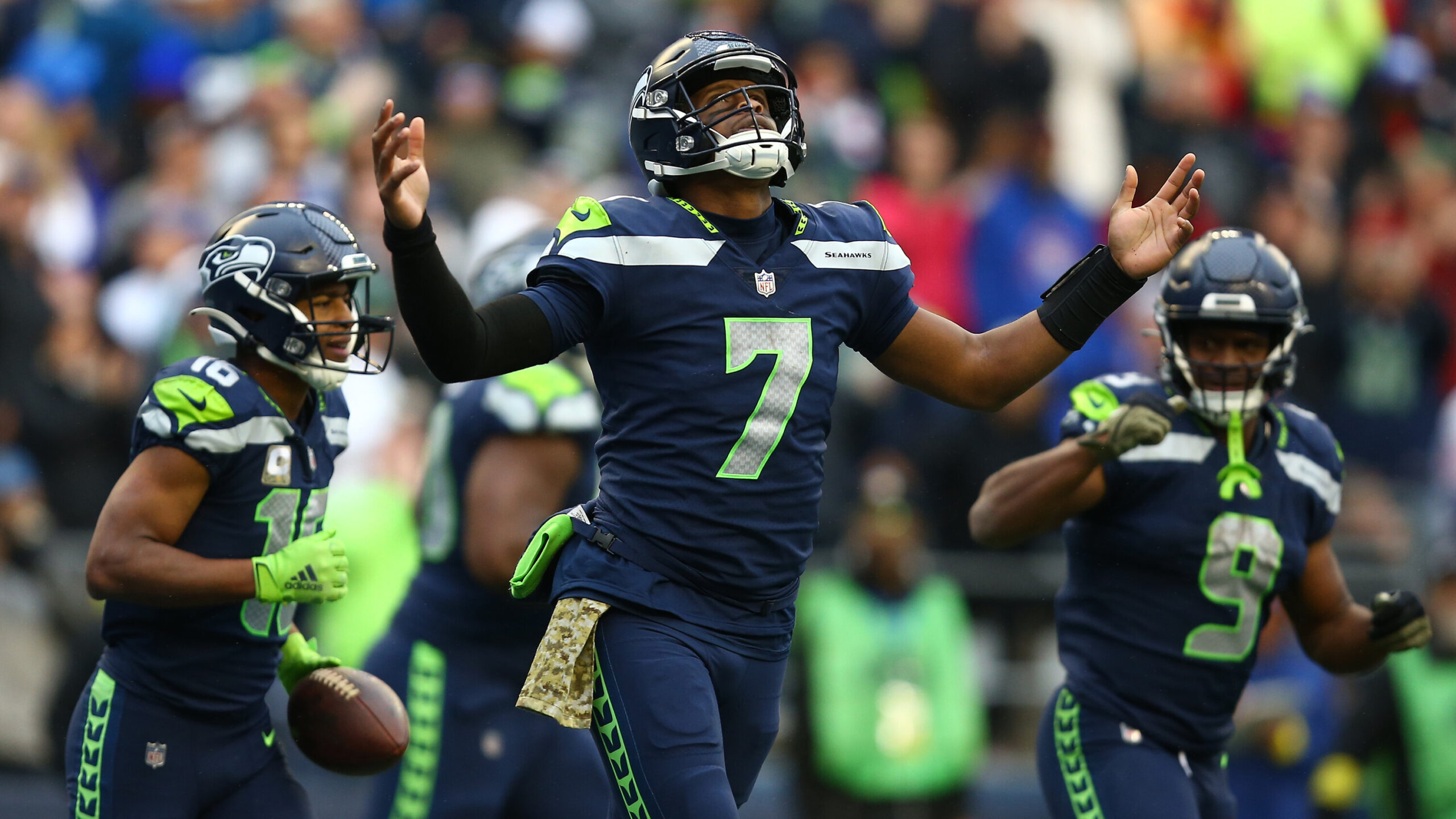 With the NFL season nearly half way over its been a crazy year so far. There's been plenty of the off field drama and scoring is feeling a bit low, but its been an interesting NFL season. With that said, here are some things that have surprised me this season.
NFC
The NFC East
What a year it has been for this division. The main attention grabber has to be the New York Giants, who have been one of the NFL's worst teams over the past decade. The Giants had a preseason over/under of 7.5 wins, which they should pass with ease. Saquan looks like the best RB in the NFL flashing the potential everyone knew he had. Brian Daboll deserves a lot of credit for turning this team into a playoff contender.
The Eagles have also been a surprise, going from a mediocre playoff team into a consensus Top 3 team. They can beat teams in so many ways, and their additions this offseason like AJ Brown, CJ Gardner-Johnson, and James Bradberry have been huge additions. Jalen Hurts is garnering MVP buzz and this is the NFL's lone unbeaten team. With a weak NFC, I think this team can make noise.
Dallas's defense has been a surprise this year, as usually, we think of them as a highly explosive offense, however, its the defense that carried them while Dak was out, as they rank 1st in team defense. 
The reason the Packers have been bad is not what you think
A lot of the blame with the Packers' record has fallen on Aaron Rodgers has been that he needs receiver help after losing Davante Adams. However, this team's real problem has been the defense. It ranks 18th in team defense. What is even more astounding is that the team has 7 of its own first-round picks on its defense, so lack of investment is not the reason. I thought this team would be a running team who controlled the clock and played good defense, but this team has not played good defense at all.
The Vikings
A team some are calling fraudulent which I can see why. The one winning team they beat, the Dolphins played without Tua. Their next four games are against teams with a winning record, so this four-game stretch will be a good indicator if they are legit or not. It feels like most people have them at best as the NFC's fourth-best team, behind the Eagles, Cowboys, and 49ers. 
Geno Smith not writing Back
What a story Geno Smith has been. He is well over 70% completion percentage on his passes, and this team is in first place in their division. This team has its next four against teams with a losing record before bouts with the 49ers and Chiefs. I expect this team to be in the playoffs, and maybe host a playoff game too. Part of this run makes me respect Pete Carroll a lot more as a head coach. The guy clearly didn't need Russ, and if anything, might show how much he helped Russ. Maybe there's a reason Pete didn't always "Let Russ Cook".
Rams and Bucs Struggles
Two of the NFC's Preseason contenders, the sky seems to have fallen for both. It felt like an elimination game last week for the loser of their matchup, and Brady and the Bucs wound up on top. The moral of this game was the same as it has been all season. These are the two worst rushing offenses in the NFL. Take last week's game. The Rams needed a first down to win and couldn't run it to get there. Cooper Kupp can only do so much for the Rams' offense, and other than him they have no viable threat. The Bucs have dealt with injuries at receiver which has also hampered them. It just doesn't feel like people are scared of these teams.
AFC
The Jets Additions Shine Bright
Aside from mediocre QB play, the Jets have lots of building blocks in place. Pre-injury Breece Hall looked like a stud RB. Garett Wilson and Sauce Gardner look like long-term cornerstones as well. This team is winning by the strength of its defense, which we saw last week as they shut down the Bills' offense for much of the second half.
Tua beat the Allegations
It's clear Tua is likely the team's answer as the long-term QB. He is accurate and would likely be in the MVP running if he didn't get concussed twice. Tyreek has a chance to break the receiving record (albeit in 17 games). This team is fun to watch and likely will make the playoffs. Tua has beaten the Justin Herbert allegations. The team just added Bradley Chubb as well, a playoff matchup between them and Kansas City or Buffalo would be their true test.
AFC West Flops
In what some were saying would be the best NFL Division of all time, this division has been mediocre to slightly above average at best.
Look at the Broncos who are pegged as Super Bowl contenders. We had to sit through their awful string of primetime games. The reason they were bad, Russell Wilson has been an utter disappointment. Whether the rumors of him being hurt are true or not, this offense, surrounded with stud receivers, has been pitiful. This defense is the only reason they have a slim shot at making the playoffs. Even their head coach, Nathaniel Hackett has been under lots of siege this season, if Russ stays after the season, expect him gone.
The Raiders have been another disappointment. Recent losses to the Saints and Jaguars are quite frankly embarrassing for them. To see AJ Brown and Tyreek flourish on winning teams and then seeing what Davante has to deal with can't be fun for him. The organization has said they want to keep Josh McDaniel around after this year which seems fair given the organization and personnel state he was given. 
I wish I could get excited about the Chargers. However, it's clear that injuries and mediocre coaching have ravaged this team this year. While yes, they still have a good chance to make the playoffs, no one is taking this team seriously or even talking about them. It feels like some of the Herbert hype is dying, although the guy has had terrible receiver help due to injury, and lost Rashawn Slater for the year.