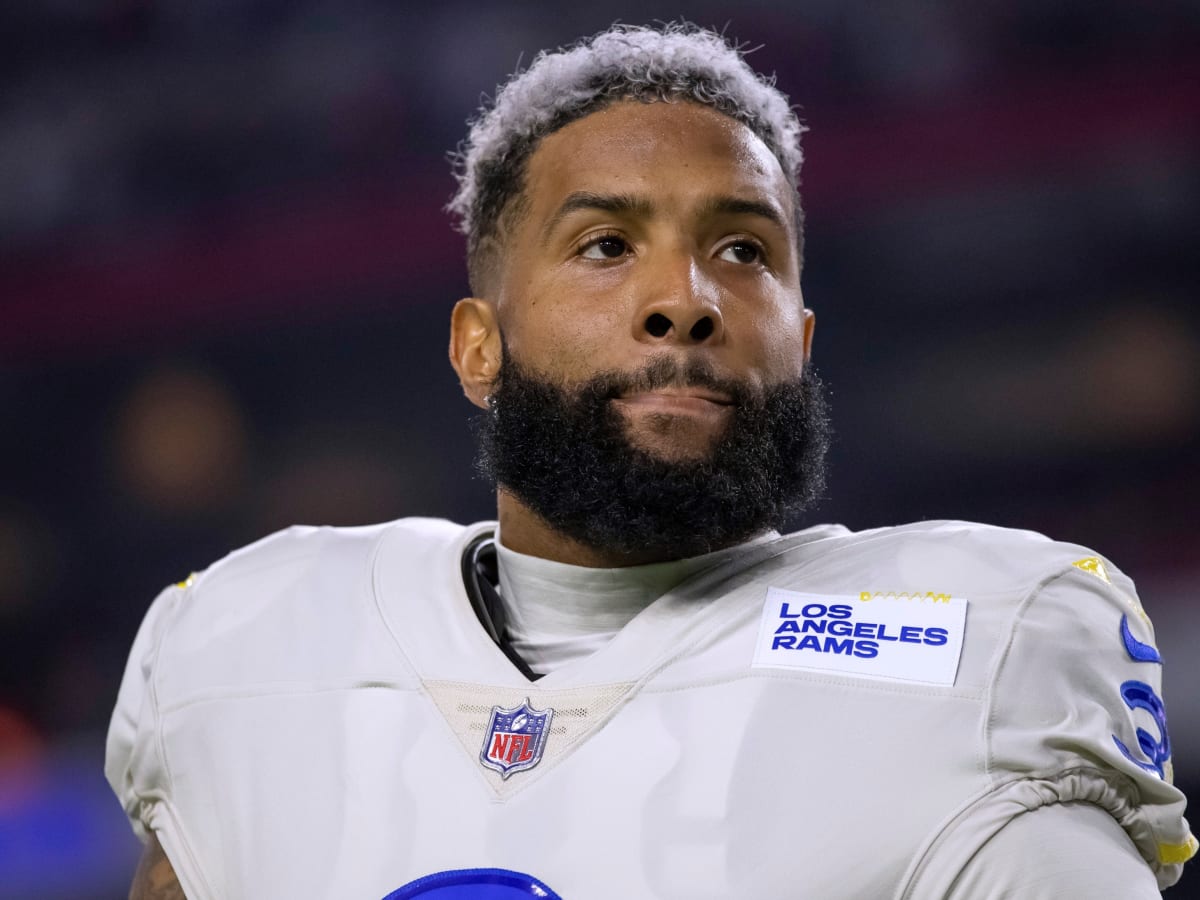 We're near the end of the electric NFL free agency that we were blessed with for a week or so. A lot of the top free agents have been signed already, but there's still a few that are lingering around that could get signed in the next coming weeks.
Let's get into some of the best team fits for the top remaining free agents…
Odell Beckham Jr., WR, 30
When Odell is healthy and ready to go, there's no doubt he's still capable of being a difference-maker on a team. There are plenty of teams that could use the electric wide receiver, some needing receivers desperately.
There were rumors that Odell would be commanding $15-20M a year, but looks like the WR is disagreeing. Expect him to get picked up before the draft and to a team that will NEED him to come in and be a top 1 or 2 receiver for them. The Baltimore Ravens are a team that I would be expecting to target the receiver since they have literally no one other than Rashod Bateman and Mark Andrews. Another would be the Tennessee Titans, where Odell could come in and be the #1 receiver immediately. A lot of teams that could use Odell's ability, where he goes… we shall see.
Proposed Contract: 2 years/$25M
Best fits: Dallas Cowboys, Baltimore Ravens, New York Giants, Tennessee Titans
Yannick Ngakoue, DE, 28
I'm fairly surprised that Ngakoue hasn't found a team yet this late into free agency, but I guess that's how the NFL views him. Ngakoue is great at what he does, create havoc for quarterbacks and create pressures. He had 9.5 sacks last year and was a solid player on the Colts defensive line.
The problem with Ngakoue is his limited ability, he's a poor run defender and nowadays it's needed to be able to hold the line and also rush the quarterback well. The thing is Ngakoue is an above average pass-rusher so expect him to find a team soon, a team that could use a boost in rushing the passer on situational downs.
Proposed Contract: 3 years/$21.5M
Best fits: Cincinnati Bengals, Las Vegas Raiders, Jacksonville Jaguars, Chicago Bears
Bobby Wagner, MLB, 33
Even at this age, Bobby Wagner is still one of the best linebackers in the league and most likely heading to the hall of fame when it's all said and done. He was a second-team All-Pro last year and is more than capable of being a top piece for a defense needing a leader.
At this point in Wagner's career, he's probably looking to join a contending team where he can be impactful immediately and be a staple in stopping the run and being a force through the middle.
Proposed Contract: 1 year/$10M
Best fits: Buffalo Bills, Seattle Seahawks, New York Jets, Pittsburgh Steelers
Dalton Risner, OG, 28
Dalton Risner has been a slightly above-average guard throughout his whole career, making 62 starts in his career so far. He didn't have the best year this past season, allowing 3 sacks and posting a 61.1 PFF grade, but he's still capable of being a solid piece to an offensive line.
There are tons of teams that could even use a solid guard that just comes in and protects the QB well enough and Risner can do just that.
Proposed Contract: 2 years/$16M
Best fits: Minnesota Vikings, Atlanta Falcons, Indianapolis Colts, Washington Commanders