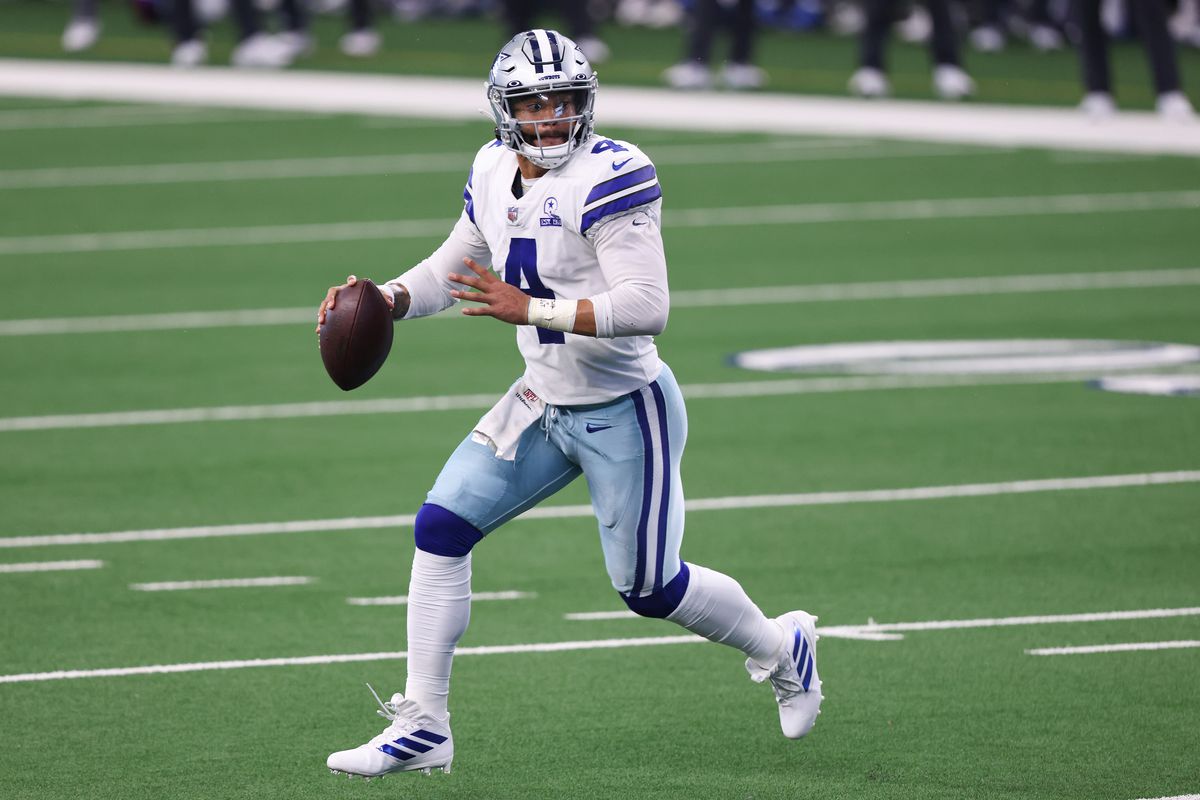 America's Team! The team that dons silver and blue, Jerry Jones' team and so much more. This team and it's fan base keep talking about winning the super bowl but haven't even sniffed the super bowl since 1996. They have had 12 playoff victories since their last super bowl appearance.
Yet this is the most valuable sports franchise in the world. An infectious fanbase and an owner who continuously seems to be interested in making money over winning a super bowl are 2 of their trademarks these past couple of decades.
This season, they got Dak Prescott back from injury, their defense is supposed to be at least 50% better than their historically bad defense last year. Ezekiel Elliot is supposed to be back from his poor performance last season after his huge payday.
They even had Hard Knocks this past preseason detailing everything going on from roster cuts to Dak's recovery from his 2 ankle injuries and his lat injury that somehow happened.
With all this hype coming into the season, great things are being expected of Dak Prescott, Zeke is supposed to be the monster he truly is!
All this hype and their opening game is against the Tampa Bay Buccaneers, the reigning Super Bowl champs with the GOAT Tom Brady, with one of the most talented rosters….ever. The Bucs did not play as well as they should have but, in the end, Tom Brady did what he always did, make every right play when he needed to. The Cowboys saw a masterpiece from the 44-year-old ageless wonder.
Much of their fanbase is walking away from this 29-31 L with high hopes for their team, seemingly something only Cowboys fans would do. But could they actually be right this year? Is this the year that they make the big run, do they win their division, or even better… the NFC?
Are the Dallas Cowboys, America's Team, actually, for real this year?
Maybe, just maybe….let me explain.
It is more of a trend nowadays to want to see the Cowboys lose. Most football fans want to see the Cowboys lose, seeing that fanbase lose just makes everyone happy, it makes me happy sometimes too.
As much as I despise the Cowboys, I can't despise Dak. He is everything a team can want in a quarterback, on and off the field. He is a great leader, never seems to lose his composure, and never seems to give up. He is no stranger to coming back in games either, but more often than not his, defense or special teams let him down.
Even in the first game, the Cowboys got into a shootout as usual, but the defense seemed to do just enough to keep the game close. Even though Dak and Zuerlein got the Cowboys a field goal with 1:29 left on the clock, Tom Brady did it again, the Bucs won.
But Dak Prescott looked phenomenal. He looked like the $40 million dollar quarterback Jerry Jones paid for. Considering Dak did not have a single preseason snap, the passing game was firing on all cylinders. This was in part due to the Cowboys abandoning the running game against Tampa's vaunted run defense.
Even the defense, the defense that was historically the worst defense ever last season, seemed to be at least 50% better like the coaching staff and Jerry Jones claims it to be.
They were not blown off the field like they were supposed to be by the Bucs. I would consider this a success; they kept the game close.
The Cowboys face the Chargers this Sunday, if they can contain Justin Herbert, the Cowboys have a shot at winning this game.
This Dallas Cowboys offense is among the best in the league on paper, a quarterback who pushes the ball, one of the best route runners in Amari Cooper, a budding star in Ceedee Lamb, and the running back monster who is supposedly back in Ezekiel Elliot.
Their defense has an all-new defensive coordinator in Dann Quinn, the DC of the Legion of Boom.
On paper, this team has everything it needs to succeed, but they are getting a lot of hate, just because they are the Cowboys. They actually have a good roster and real chance to do something this year, their division is in shambles, as always, but their team has undeniably the best roster in the division.
With the extra team added to the playoffs now, the Cowboys have an extremely good chance of making the playoffs.
My bold prediction for the Cowboys this Sunday is 38-21, Cowboys win. Their team seems to have more confidence coming off the loss to the Bucs because of how close it was. Confidence like this is normally infectious and carries from week to week, from practice to practice. The Cowboys might just be something different this season, their star QB Dak is back and their defense is watchable. They might just make some real noise this season, whether the Cowboys win or lose, this season is always a success in the Jones' family's bank account

Must See
Around two years ago this time, I posted an article titled "5 players who...

On Monday, June 27th, Kyrie Irving decided to opt into his player option, also...

The draft is over and NBA summer league is about to kick off. Before...