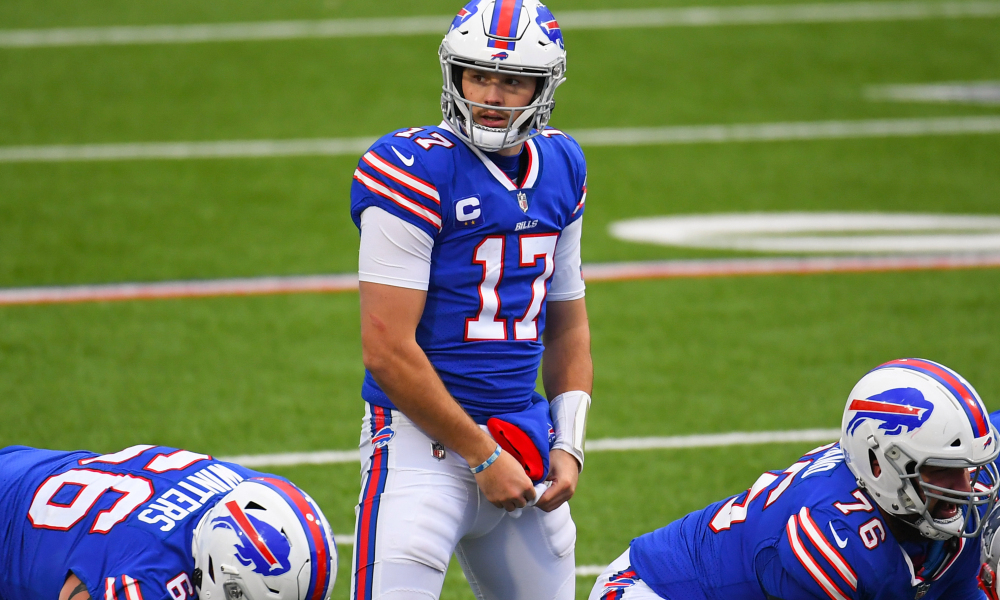 With the regular season ended and the playoffs currently going on, Let's get into the regular season report cards for the AFC East…


Buffalo Bills: A
With Josh Allen having a breakout year, the Buffalo Bills have gone from being a victim of the Patriots Dynasty to a potential Super Bowl contender in just a couple of years. Led by the young QB, the new and improved passing attack has shocked the league. Ending the season 3rd in the league in passing yards and top 5 in passing touchdowns. This offense has finally found a franchise QB, one that the Bills have been missing since the days of Jim Kelly. It might be time to ask if the AFC East has a new dynasty on the rise.

New York Jets: F-
In a year where it seemed like the Jets couldn't get any worse, they showed that they couldn't even tank correctly. Although the second overall pick in the draft is still a prize, it was clear that most Jets' fans were hoping for Trevor Lawrence to suit up as their new franchise QB. It was clear that the passing game was a problem for both the offense and defense. The offense was second to last in passing yards, and the defense ranked fifth in passing yards allowed. This team has many holes and a long way to go before they are done with their never-ending rebuild.
New England Patriots: D
After the departure of their long time QB Tom Brady, this team looked like a shell of its former self. The offense was hard to watch at times, and the defense struggled to stop the run. Led by the former league MVP Cam Newton it was clear that his regression and the fact he was unfit for the offensive scheme of the Patriots was too much for the Patriots to overcome. It is unclear what this team will look like next season. But with Bill Belichick still running the show, they still have hope of a winning season next year.
Miami Dolphins: B
Under Brian Flores, they looked like a completely different team from last year. Along with their hopeful QB of the future, Tua Tagovailoa. They were one of the most improved teams of the 2020 season. With new energy, this team was one win away from entering the playoffs.
Although they had a winning season for the first time since 2016, it is clear they still have growing pains they must deal with. Brian Flores seemed to want to protect his young QB's confidence at all costs, often putting in the veteran Ryan Fitzpatrick at the end of the game instead of letting the rookie finish what he started. He often stated that Fitzpatrick gave them the best chance to win. Although I do agree, Fitzpatrick will not be there forever. With that being said, it will be interesting to see how this team grows under Tua.

Check out our new podcast episode!
Got Hoops Podcast
A new up and coming basketball podcast by 4 dedicated NBA and basketball fans. It's for fans, by the fans.
Got Hoops Podcast (Ep. 13): KD the Greatest Scorer? Rondo's Impact! Celtics on FIRE!
In this podcast episode, we discuss KD being the greatest scorer in the league right now, Curry potentially being a top 10 player when he retires, Celtics being on fire, Rondo's impact on the Clippers, and more!
Search Results placeholder
Must See
The NBA season has just about a month left, and this season has provided...

When I say his doubters, I am including myself. I wrote an article months...

According to NBA.com's MVP ladder from April 9th, the top 5 players in order...