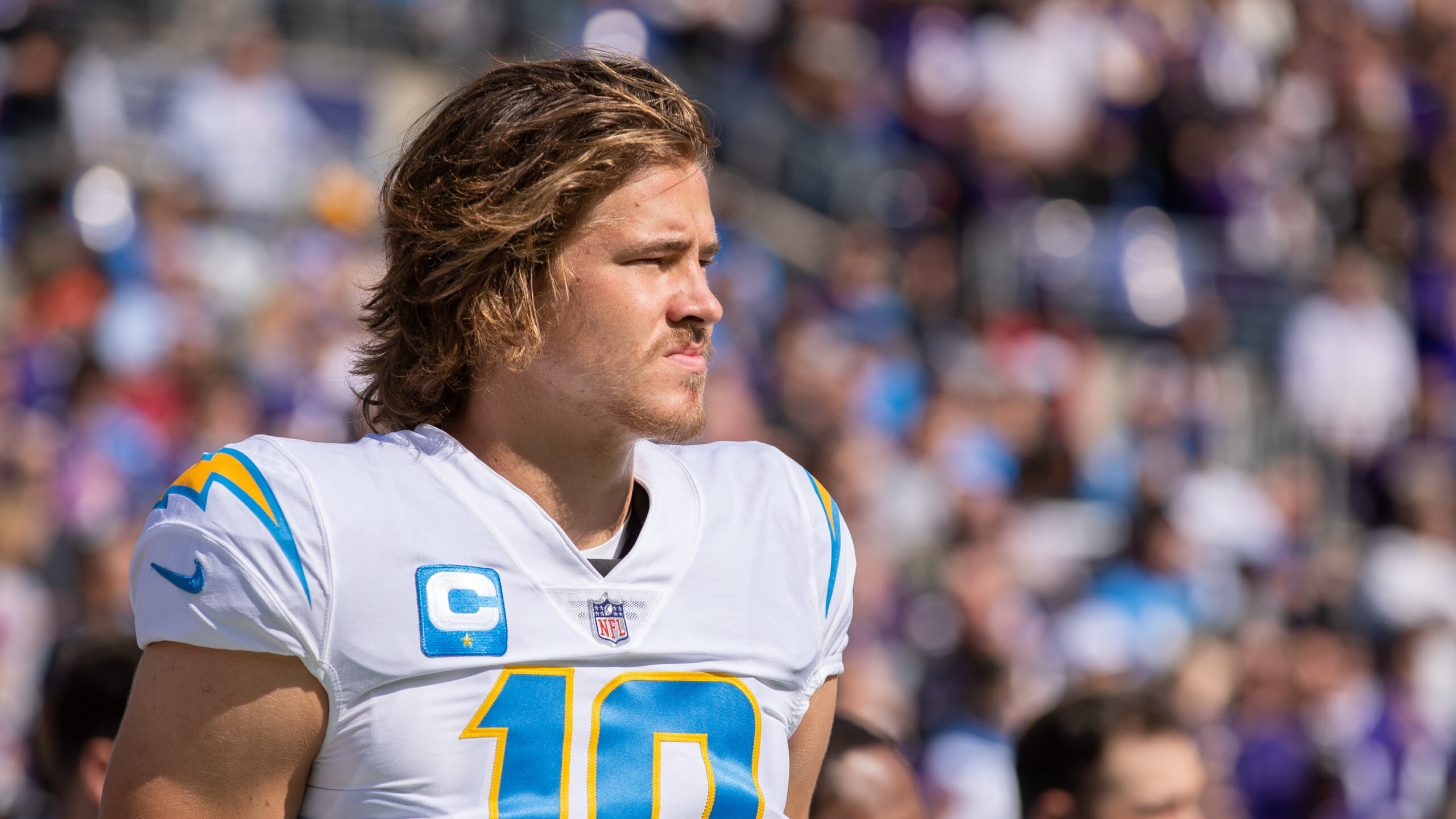 With Week 1 of the NFL over, we have seen each team play a game. It easy to overreact to Week 1, but we can notice trends and compare our expectations. With that said, here are sone bold predictions I have for this season, keep in mind, these are bold and not fully what I believe, but things I could very well see happen.
#1 – Jamies Winston makes a Pro Bowl
Jamies in his short time with the Saints has been an efficient QB. We know he has talent given he went #1 in his draft and was once the NFL passing leader not so long ago. The main reason I think he can make the Pro Bowl is his weapons. Michael Thomas and Jarvis Landry looked really good Week 1, and Kamara is a top 5 RB. On top of this, I expect Chris Olave to break out given his college tape and the fact that he is a first round receiver. Jameis has never had this many weapons around him, I think he can make the Pro Bowl this year.
#2 – 49ers go back to Jimmy G, he leads them to playoffs
I'm not sold on Trey Lance. He simply does not have the reps at QB one is looking for in an NFL QB. He played one game his last year in college, and only 19 in total. It also made me a little suspicious that Deebo Samuel suddenly wanted out so quickly when it was being realized that Trey Lance would be the starter. There were also reports that the defense was dominating camp, and that there were still mechanics issues with Lance. One injury, and I think Jimmy comes in and leads this team to the playoffs. While he might not be a Super Bowl winning caliber QB, he still has gotten them to a Super Bowl, and NFC Championship in the past three years.
#3 – Chargers make Super Bowl
I have loved this pick for a while now. Starting with the Offense, Justin Herbert is a stud and still improving. He has two good weapons on the outside in Allen and Mike Williams. Ekeler is also a good running back, and the team improved their offensive over the past acquiring Rashawn Slater, Zion Johnson, and Corey Linsley. Their defense, is absolutely loaded. The team's two pass rushers in Joey Bosa and Khalil Mack are studs. Then with them in the front seven, Jerry Tillery is a former first round pick who is solid. The linebacking core with Kenneth Murray and Kyle Van Noy displays two linebackers who are good at pass coverage, and Murray is still developing. In the back end, they have three studs in JC Jackson, Derwin James, and Asante Samuel Jr, who has potential to be a really good player. Everyone talks about Justin Herbert and the explosive offense, but forget to realize this team's defense is absolutely loaded.
#4 – Eagles make playoffs and can't get further because of Jalen Hurts
I love the Eagles, and they are my favorite team. I think this team has Super Bowl level talent potentially in some areas. However, I just can't take this team more serious than a first or second round exit, because of Jalen Hurts. I don't think he is a very good QB, he is simply average. The roster is good but not great, and to see the Eagles being power ranked in some people's Top 5s makes no sense to me. This is a strong roster, but not strong enough to mask Hurt's weaknesses as a QB. Hurts got benched to Tua in college, who gets lots of hate and himself might not be great. He put up very similar numbers to Baker and Kyler at Oklahoma, those guys went #1 overall and he fell to pick 54 and maybe would've been much farther down if not for the Eagles.
He was 19th in QBR last year, and failed to beat a winning team all year. I think the Eagles will make the playoffs and lose not because of the rest of the roster, but because Jalen Hurts will be put on an island to win for them, and I don't think he has what it takes. A smart defensive coordinator with playoff level defense could scheme to force him into tough reads and throws he doesn't have in his repertoire. For the record, I hope the Eagles win the Super Bowl, if Hurts does, all the credit in the world, but I don't see that happening. 
#5 – Washington Commanders make Playoffs
With Dak hurt for a while, maybe the Commanders can sneak into a Wild Card berth. The NFC is weak, and Week 1 was promising. Wentz really wasn't as bad as advertised last year, he had 27 TDs and 7 Ints. Those aren't bad numbers. If he had won their last game of the year against Jacksonville, I think he still would be in Indianapolis. Now he is in a low-pressure situation in a weak conference. With McLaurin, Gibson, and Dotson at the helm, I think the Commanders can make the playoffs. The defensive line is also a talented unit.
#6 – The Mac Jones hype train slows down
I think the hype on Mac Jones was too high last year. He put up similar numbers to last year's Big Ben and people seemed to lose their minds over him. A lot of scouts have come out and said he is already a lot more of a finished product than some of the players in his draft class, which is disheartening to hear if you're a Patriots fan. He doesn't have much weapons, but does have a solid offensive line. The problem is, the AFC saw so many teams improve, and the Patriots likely got worse last offseason. I think the Mac Jones Hype Train derails this year, and the Patriots miss out on the playoffs. 
#7 – The Jaguars win the AFC South
Someone has to win this division! Indianapolis looked terrible to a weak Texans team that has one of the league's worst rosters. Tennessee also has such a difficult schedule in comparison with Jacksonville's easy games. The difference between a last place schedule and first place schedule the Titans have should be enough of a difference for Jacksonville to make the playoffs.
#8 – Steelers go below .500
We know that Mike Tomlin has yet to fall below .500, but for this team, I think this is the year it happens. They beat a really good Bengals team this week, but I think at some point they will lose to a bad team they shouldn't have lost to. Their QB situation is less than ideal, and with a healthy Lamar and Burrow, this team won't make the playoffs. They will also fall below .500.
#9 – Vikings Win Division
Maybe not crazy bold, but seeing that Minnesota has an offensive-minded head coach, with Jefferson and Cook, things could be dangerous. Kirk Cousins also had a good year last year. The Packers' defense for all the love is getting was 9th in DVOA last year, and the offense seems to be in shambles.