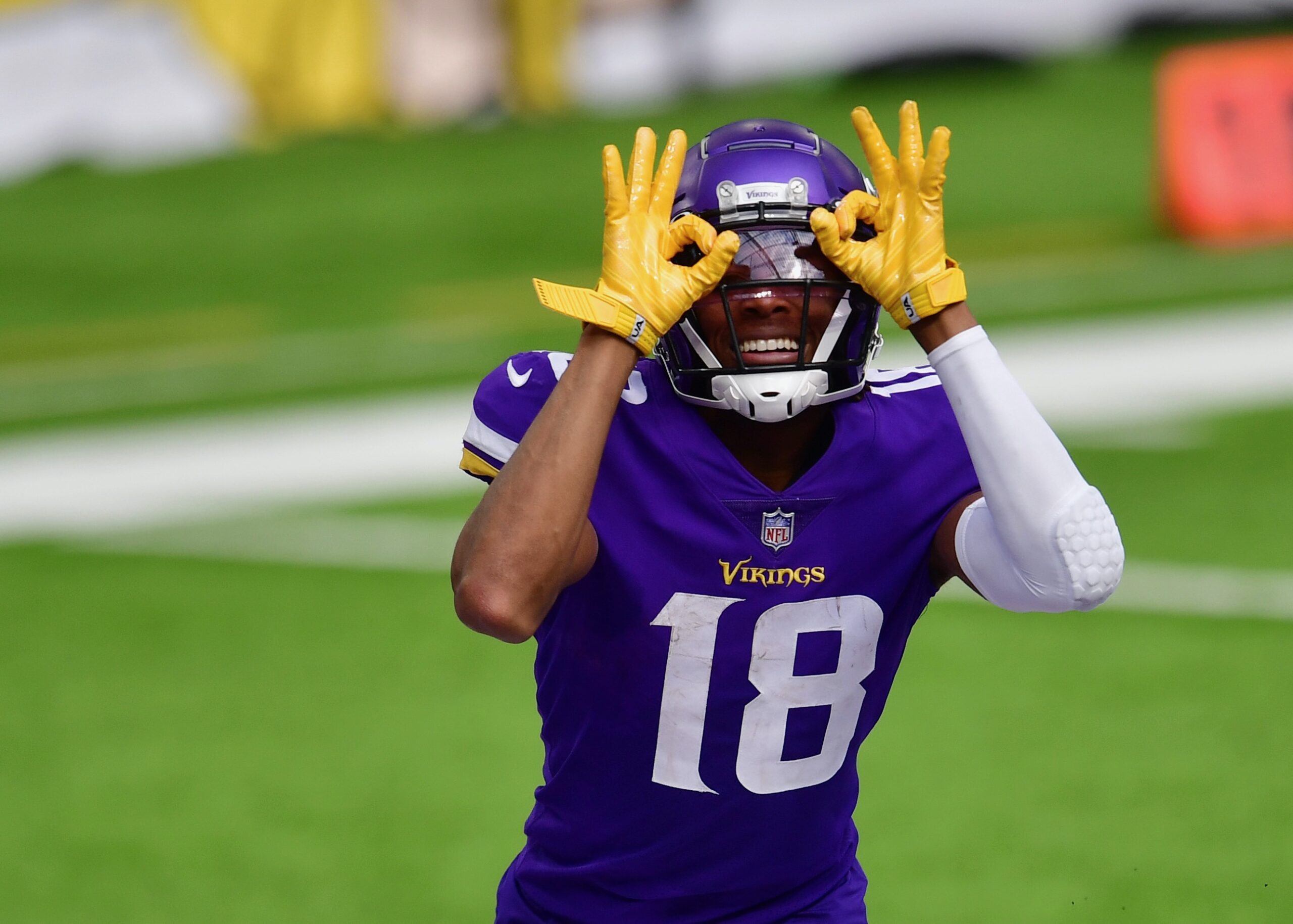 There's been a lot of rookie WRs this year that have shown a lot of promise… Lets get into them right now.
Ceedee Lamb, Cowboys
Cowboys have found an extremely reliable slot weapon in Ceedee Lamb. Ceedee Lamb out of the slot has been unstoppable for the Cowboys this year and has provided Dak Prescott (who is sadly injured now) a great security blanket. Ceedee Lamb already has 433 yards receiving and this is before his Week 6 game vs the Cardinals.
Justin Jefferson, Vikings
What a season so far by Justin Jefferson the Rookie. He is 3rd in the league for receiving yards and has become slowly the #1 target for Kirk Cousins and the Vikings passing offense. He racked up 166 yards and two touchdowns in his Week 6 outing in a loss against the Falcons. Jefferson having no problems replacing the production of Stefon Diggs.
Chase Claypool, Steelers
Claypool has come on the scene recently as a new target for Ben Roethlisberger. Claypool might soon, if not already… become Big Ben's #1 target. Juju is a decent WR, but I see him more of a #2 receiver than a #1. Chase Claypool can be that #1 for the Steelers they've been wanting ever since the Antonio Brown fiasco. Claypool has insane size (6'4) and speed for his size.
Tee Higgins, Bengals
Tee Higgins has slowly but surely become Joe Burrow's favorite weapon on the Bengals. It didn't take time for the 9-to-85 connection to be back in Cincinnati. The former used to be Carson Palmer (#9) to Chad Johnson (#85) now we have Joe Burrow (#9) to Tee Higgins (#85). Tee Higgins had a great game vs the Colts with 125 yards and 8 receptions. He's becoming a huge target for Joe Burrow to rely on quite early.
Laviska Shenault Jr, Jaguars
Jaguars have been looking for that other receiver to pair with DJ Chark and now they have Laviska Shenault Jr to pair with him and Keelan Cole. Laviska Shenault Jr gives Minshew that weapon to move the sticks. Shenault won't beat you with speed but with good route running & catching ability. He's 2nd on the team in receptions only 1 behind Keelan Cole with 26.
Honorable Mentions: Jerry Jeudy, Broncos & Henry Ruggs III, Raiders

Must See
I swear I was writing a fun Kyrie to the Laker trade when the...

With the news that Kyrie Irving is being traded to Dallas, fans are already...

No matter what opinion you have of Aaron Rodgers off the field, on the...