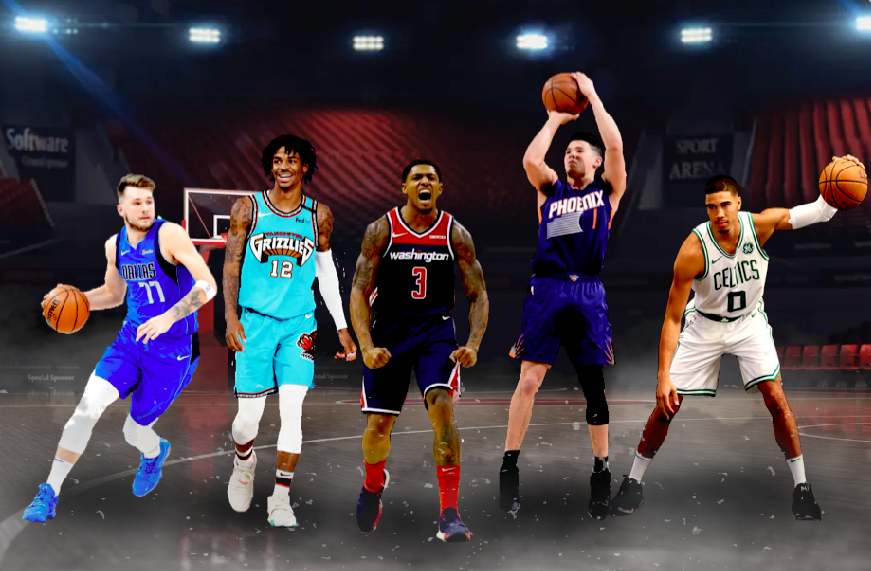 With the NBA preseason set to begin this week, and the opening night games less than roughly two weeks away… Let's take a look at 5 players we can't wait to see at the start of this season.
Devin Booker
Devin Booker has rapidly bloomed into one of the best young stars in the NBA, and he is coming off an unreal 2019-2020 campaign when he averaged career highs of 26.6 points per game, a 91.9% shooting average from the free-throw line, and 54.9% from the field. Booker was arguably an All-Star snub last season and will likely be determined to further prove his ability. The addition of Chris Paul will give Booker an elite ball-handler and playmaker that can take some of that load of him and give him the opportunity to do what he does best, score the ball. This backcourt duo will surely provide plenty of action.
Bradley Beal
Bradley Beal confirmed last season that he is an elite scorer, averaging a superhuman 30.5 points per game, and essentially single-handedly willing the Wizards to 9th place in the Eastern Conference. The All-Star backcourt duo of Beal and recently added Russell Westbrook should be an offensive juggernaut as both players have an elite ability to crash to the rim and Beal is among the best shooting guards in the league.
Luka Doncic
This list couldn't be a list without Luka Dončić, easily one of the most exciting young players in the NBA. Seen by many as the MVP favorite heading into the start of the season, which could ring true if Luka is able to follow up last season with another elite campaign. Dončić nearly averaged a triple-double last year, 28.8 points, 8.8 assists, and 9.4 rebounds per game, and it seems Luka has nowhere to go but up making him one of the most exciting players to watch this season.
Jayson Tatum
Jayson Tatum has emerged as one of the best young forwards in the NBA and the standout leader of the Boston Celtics. With reports that Kemba Walker will miss the beginning of the season due to injury, the burden will be on Tatum to lead the Celtics. In his 4th NBA season, he should be more than up to the task. Tatum averaged a career high 23.4 points per game last season and could possibly increase that number this season.
Ja Morant
Ja Morant had a stellar rookie campaign, averaging 17.8 points and 7.3 assists per game, and receiving all but one first-place votes for Rookie of the Year. Morant only has room to improve and is growing into one of the most exciting, athletic point guards in the NBA. His ability to get to the rim and finish makes him electric and his incredible court vision and passing ability provide plenty of highlight plays.
All stats and information taken from NBA.com, ESPN.com, or Basketball Reference unless otherwise stated.