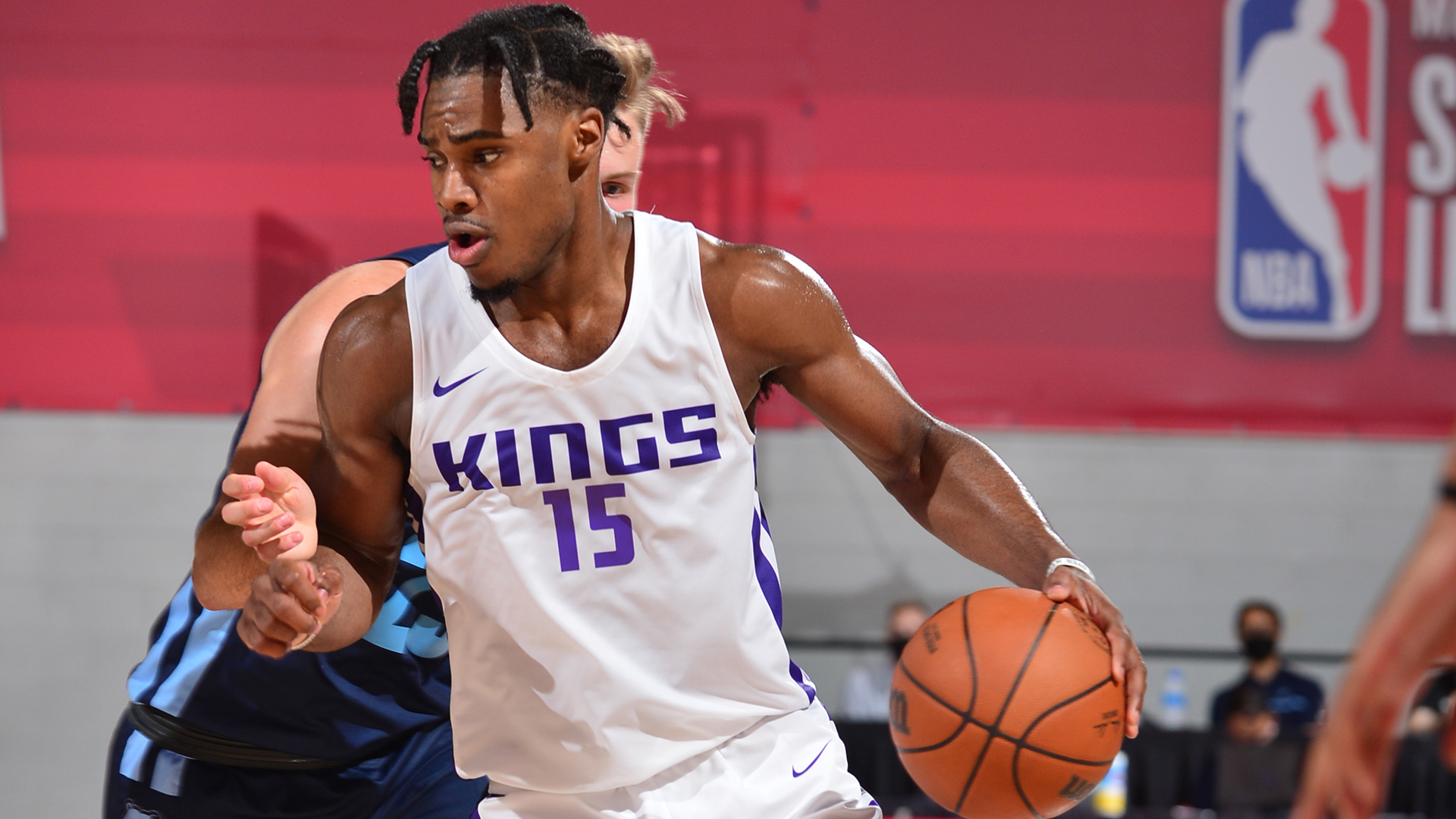 When 362 players touch the floor during summer league, it's hard to pick out just a few that have really stood out. Of course, players like Immanuel Quickly and Payton Pritchard have played really well, but they will be left off of this list because they already showed flashes in the NBA last year. The players on this list are either rookies or players who got limited chances in their past NBA seasons. Here are 5 players who have intrigued me during their Summer League stints. There will also be 3 honorable mentions at the bottom.
1. Obi Toppin 
Obi Toppin deserves to make this list because he wasn't really able to show what he was capable of doing on the floor in New York last season. He didn't get many minutes, but that will surely change this year. After averaging 23 ppg and 8.2rpg in four-game summer league stint, Toppin proved that he should be incorporated into the Knicks regular-season offense. Through four games, he did average the most amount of mpg and was second in shot attempts in all of the summer league but that does not discount the fact that when he was on the floor he made a huge overall impact for the Knicks summer league squad. In fact, he also displayed decent three-point shooting at 35% throughout his five games.
2. Bones Hyland
Hyland, who missed his first game due to covid protocols has excelled in his three-plus games back on the court. Hyland is averaging 19.7, 3.7rpg, and 4.7apg. However, he is averaging 4 turnovers per game but that is somewhat expected with a young rookie still learning the game. His deep three-point shooting is reminiscent of Steph Curry/Damian Lillard/Trae Young, and the Nuggets clearly drafted for upside with Bones. His playmaking has impressed me. Off the court, Bones has a very big personality that many teams liked during the draft process. It may be hard to crack Denver's rotation as a rookie but Bones has made a case to Nuggets head coach Michael Malone.

3. Davion Mitchell
On draft night, this was somewhat of a questionable pick for the Kings. Not because Davion Mitchell isn't good, but because the Kings were already loaded at guard with Fox and Haliburton before the draft started. It still remains to be seen how Mitchell will fit in with the stacked offense, but his defense has really impressed. Mitchell plays like a young Jrue Holiday and has been giving players fits throughout the summer league including the 11th overall pick James Bouknight and Payton Pritchard. In the NBA, Mitchell will probably never be "known" for his offense but he has averaged 11.3ppg while shooting 50 percent from three throughout the summer league. Pretty impressive for a small guard who made a name for himself with his defensive abilities. 
4. Luka Garza
Garza was solid for all of the Summer League. Garza averaged 15ppg and 10rpg in just 21 minutes per game throughout his summer league play. Although he will have to go against more skilled and athletic centers in the NBA, Garza's Summer League play was very promising. He shot the ball well and made many good decisions. He did get exposed on the defensive end numerous times but the Pistons knew that defense wouldn't be Garza's strong suit before they drafted him.
5. Cameron Thomas
Thomas was the leading scorer out of everyone who participated in Summer League averaging 27ppg in just 28 minutes per game. Thomas shot the ball almost every time he touched it averaging the second most shot attempts in all of Summer League. But Thomas is a bucket getter. He's in the game to score and not do much else. He takes a lot of tough shots and makes a lot of tough shots. His defense also impressed after failing to play any defense whatsoever in college. If Thomas is able to see the floor in a stacked Brooklyn lineup, he should be able to score at ease playing alongside Kevin Durant, James Harden, and Kyrie Irving.
Honorable mentions: Patrick Williams, Alperen Sengun, Jalen Johnson

Check out our new podcast episode!
Got Hoops Podcast
A new up and coming basketball podcast by 4 dedicated NBA and basketball fans. It's for fans, by the fans.
Got Hoops Podcast (Ep. 19): Summer League? Beverley Trade? Westbrook/LeBron/AD Trio?
In this episode we discussed the summer league, the Clippers and Grizzlies trade, and the fit of Westbrook with LeBron and Anthony Davis, and other topics as well.
Search Results placeholder
Must See
The NBA season is coming up very soon and it's time we start talking...

The NBA season is just about a month away, with the regular season set...

The first week of the NFL regular season has concluded and it's time for...