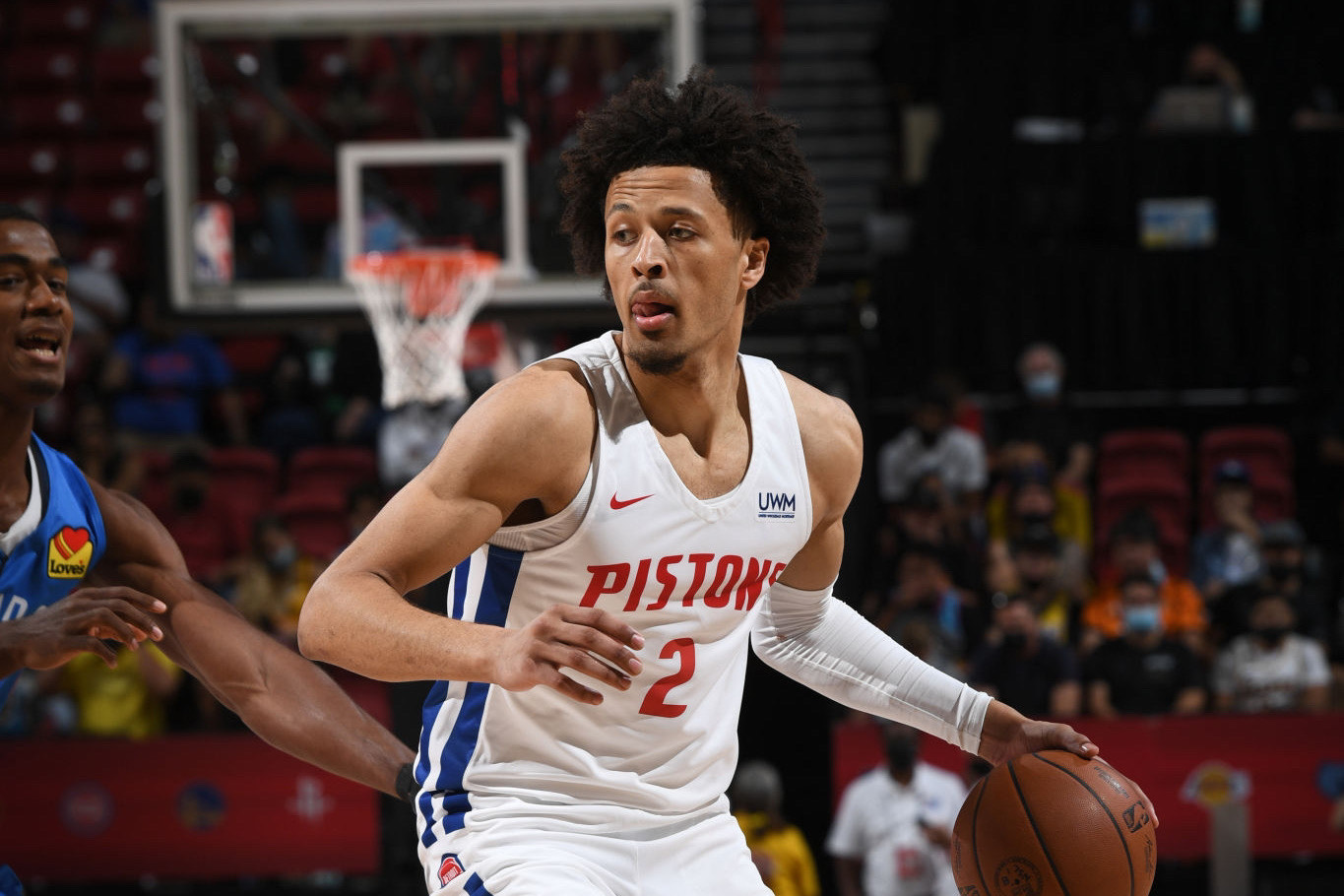 In his 3 summer league exhibitions games, No. 1 overall Draft Pick Cade Cunningham showed that his impact is impeccable and far beyond the Pistons box score. In action, Cade averaged 18.7 points, 5.7 rebounds and 1.7 steals on 42.9% from the field and adjusted well to the NBA's distance of three-point shots, converting 50% of his attempts. Cade was held out of the final two games, but in his third contest, he shot lights out from behind the arc and drilled 7-10 of his looks.
Out of Oklahoma State, Cade is poised to be a great leader and communicator with his teammates. Ignoring Jalen Green's comments, there's no reason why the Pistons should have selected any other player than Cade — as they viewed him to be the latest foundation of the franchise.
Cade's new coming rival, Houston's Jalen Green showed a better statistical stretch with his respective Summer team but didn't have the all-around game as Cade. Green is an explosive and offensive trouble to the defense while Cade is a natural facilitator and great scorer with wise mechanics. And with that said, the race for Rookie of the Year will be quite the treat to watch.
Leadership:
It almost feels like a bad precedent to not speak on what Cade Cunningham brings to the floor with his leadership. Cade has embraced the role as a leader and when Pistons General Manager Troy Weaver called Cunningham a "human connector, on the floor and off the floor" we acknowledged what he had to offer. The 19-year-old makes his teammates' decision-making process easier and vocalized with his team on both ends of the court — pressuring his peers into constant communication.
Distributing:
Cade has always been classified as a superior facilitator — some viewed him as a Luka Doncic type player with his ability in the pick-and-roll. Cade has an "ahead of his years" feel for the game on the offensive end and is constantly making the right play. He set up his teammates for easy baskets countless times in the Summer league season and worked well in transition. Cade was always searching for his teammates down the lane whether it translated to a made field goal or not.
Defensive End:
Cade takes what the defense gives him. He communicated well and did everything that was wished on the defensive side for Detroit. Cade's 7-foot wingspan adds another layer to his versatility, and his physicality presents a toughness that could lead to an All-Defense selection in the future.
In what should be a lengthy professional career, Cade has an immense amount of time to improve on his finishing ability around the basket and prevention of turnovers.

Check out our new podcast episode!
Got Hoops Podcast
A new up and coming basketball podcast by 4 dedicated NBA and basketball fans. It's for fans, by the fans.
Got Hoops Podcast (Ep. 19): Summer League? Beverley Trade? Westbrook/LeBron/AD Trio?
In this episode we discussed the summer league, the Clippers and Grizzlies trade, and the fit of Westbrook with LeBron and Anthony Davis, and other topics as well.
Search Results placeholder
Must See
The NBA season is coming up very soon and it's time we start talking...

The NBA season is just about a month away, with the regular season set...

The first week of the NFL regular season has concluded and it's time for...