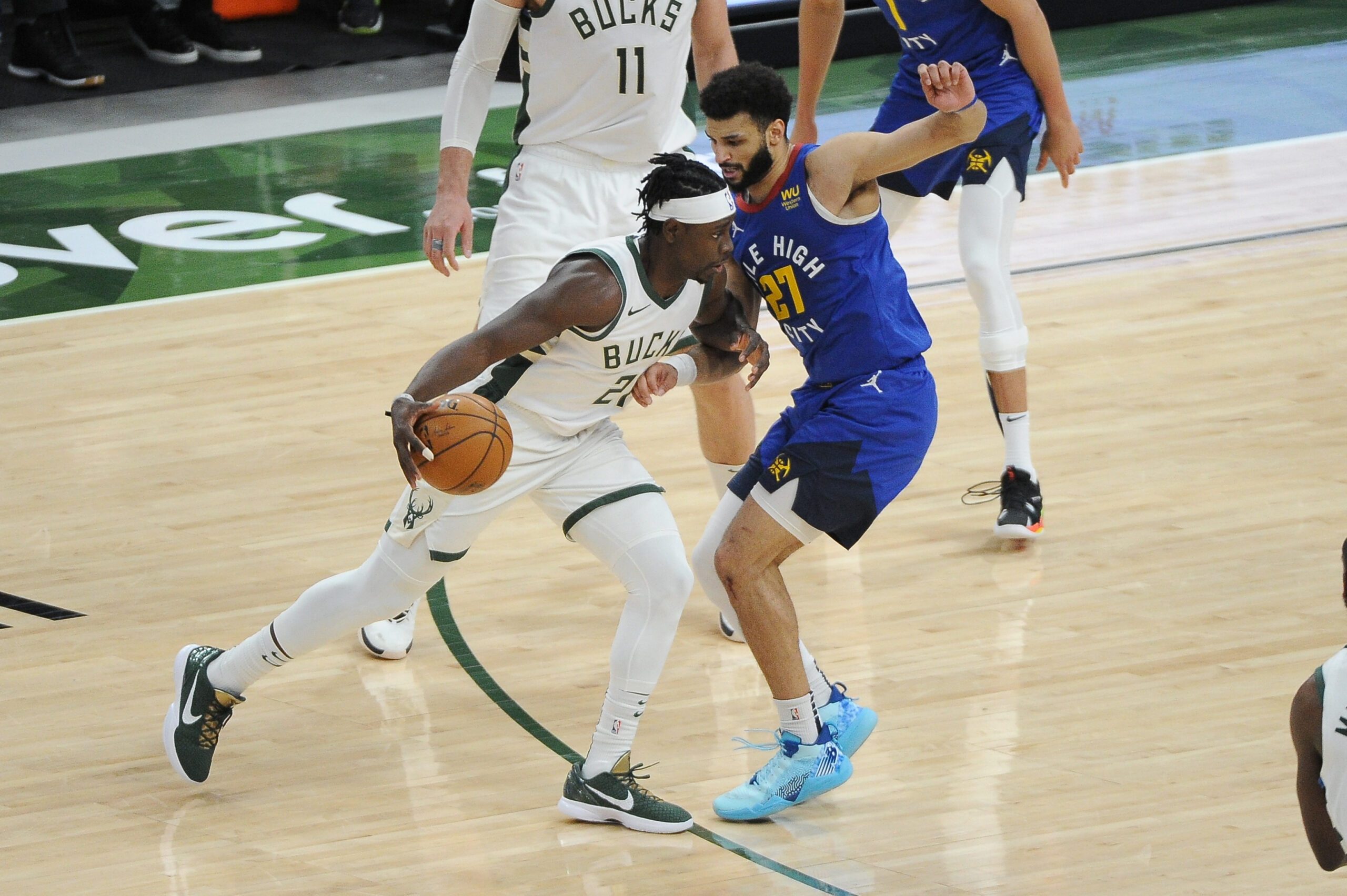 Overrated players exist partly due to their counterparts, underrated players that might not get the same media attention and spotlight. With this said, who are the best-underrated players per position in current NBA basketball? Let us list our starting five.
PG: Jamal Murray
The current NBA champion played excellently throughout the 22-23 season, yet he remained undervalued by the majority of both fans and media.
Even with his UNREAL performance at the NBA Finals, Murray was still not appreciated enough. Fortunately, he is slowly earning the recognition he deserves.
SG: Jrue Holiday
Despite being inconsistent at times, Jrue Holiday is still severely underrated at this point in his career.
Mainly due to his versatility, he can bring a lot to the team's table, both offensive and defensively, which is extremely uncommon for modern point guards. He plays to meet the needs of the Bucks rather than focusing on individual stardom.
SF: Mikal Bridges
He has proven time and time again that he is capable of being the primary offensive option for his team while also being one of the best defenders in the ENTIRE NBA.
His trade to the Brooklyn Nets was a blessing in disguise for his career development, as it greatly benefited his confidence and therefore, his overall basketball level.
PF: Aaron Gordon
Another Denver Nugget that needs to be on this list. Gordon was also an integral part of the 2023 NBA Champions on both ends of the court, providing immense versatility and ultimately adding value to their roster, especially on defense.
His athleticism, playmaking, and off-ball movement are some of the other reasons why he is incredibly important to Denver.
C: Kevon Looney
Easily the most underrated center in the NBA. Looney's playstyle is not as flashy or close to the current standard of the league. However, this does not denote a lack of quality or skill on his end.
With the greatest backcourt duo of all time playing on his team, he primarily focuses on the post and overall paint strategies, delivering excellent performance on both ends, mainly on his specialty: rebounding.
Text sources: nba.com