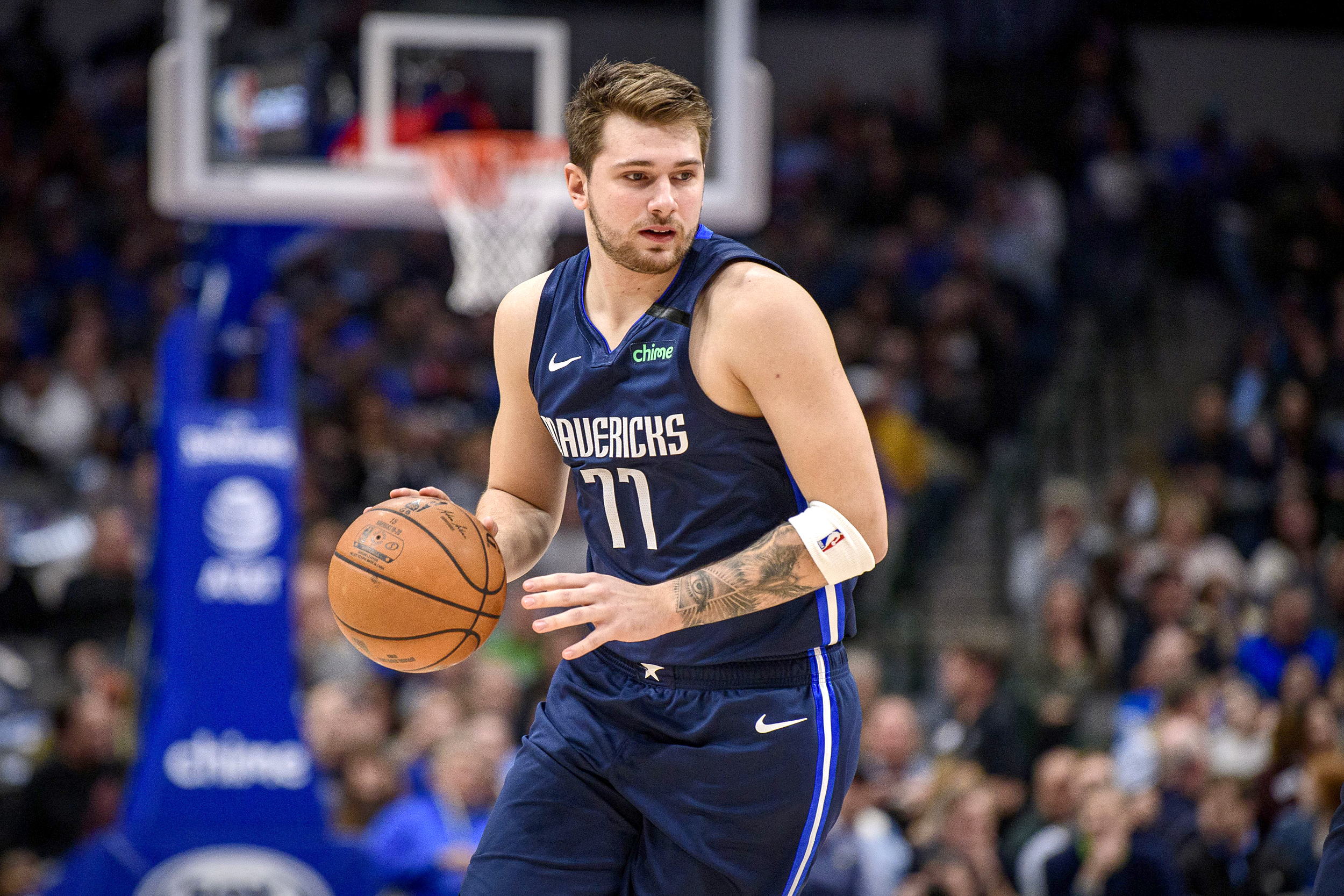 It's no secret that the NBA is changing, and has been for quite some time. The past 10 years have reformed the league in ways we probably didn't see coming. The era of 3-point heavy, analytic focused offense is here thanks to Steph Curry and the Warriors. Positionless basketball is more prevalent than ever. Load management was a relatively unknown term ten years ago.
The 2023-24 NBA season feels like more than just a new season. It feels like a new page, even a new chapter in the NBA. While the stars of the 2010's slowly wind down their respective careers, a new wave of exciting, unconventional talent will take the league by storm.
Their paths to the league will be more diverse than we've ever seen. NBA front offices will face more challenges than ever under the new CBA, and the era of player empowerment will play a great role in how the league progresses. Here's why I see this as one of the most monumental seasons in NBA history:
1. Out With the Old, In With the New
The stars of the 2010's (LeBron/Kd/Steph/Russ,Etc.) have been desperately clinging onto their spot at the top of the league for a few years now, and it feels like it's finally time they surrender it. The trio of Durant, Curry, and James have defined the past 10-15 years of NBA basketball. Each has had truly exceptional careers with a level of longevity we rarely see.
They've been faces of the league since the day they stepped foot on an NBA court. As they showed last year, they each have plenty left to give, but it's evident the clock is running out on this era. While they can still compete with the best, this is no longer their league.
New stars have arrived, and are ready to carry the torch for as long as they can. Giannis, Jokic, Luka, Tatum, Wembanyama, and many others will continue to usher in a new era in the NBA. Their talent is undeniable, and the world is ready to see. It's time to truly enjoy everytime we get to watch one of these legends play, as any year could be their last.
2. The Most Diverse League We've Ever Seen.
2023-24 NBA rosters look different than ever. The past few years have brought a change in how players get to the NBA, and gives them more options than ever. Let's look at the 2023 Draft as an example. Just 2 of the top 7 picks took the traditional high school-college path to the NBA.
Instead, options like G League Ignite, Overtime Elite, and an increased talent pool throughout the world have made it possible for players to get to the league from anywhere. This year's draft class will be a good measuring stick to see how players from OTE and Ignite compare to players prepared in college. The popularity of these options only seems to be growing every year.
The top of the NBA is currently dominated by international players, and you could make the argument that the four best players in the league hail from outside the United States. The best prospect we've ever seen comes to the league from France. The international talent is taking the league by storm, and shows no signs of slowing down. This is undoubtedly a good thing for the NBA, and for basketball as a whole.
3. A New CBA Will Put Front Offices In A New Spot
The new Collective Bargaining Agreement went into effect on July 1st, and will stay in place for 6 years. The new CBA will bring about many new rules that will make team-building harder than ever. It is more hostile than ever towards the highest spending teams, and will quietly make life harder for team's at the bottom of the league. A loose cap floor has always been around, but the new CBA will actively punish teams who fail to reach the floor.
This is especially important for rebuilding or tanking teams, who can no longer sit on cap space until they are ready to start winning again. Every team will be encouraged to spend in the off-season, leading to some signings that might seem weird or unusual (Fred VanVleet to Houston). This will undoubtedly reduce the number of "tanking" teams every year, and will create a deeper league top-to-bottom.
For the higher spending teams, the new CBA puts them in even more of a bind. The new Second Tax Apron prevents teams from going deep into the luxury tax, and severely punishes them if they do. Punishments include losing aspects of roster building such as the Mid-Level exception, the ability to sign buyout players, the ability to aggregate salaries in a trade, and more trade and draft restrictions. To put it simply, teams want to avoid this apron.
This means teams with multiple superstars (Think Celtics, Suns, Bucks), will have to make tough choices regarding their roster. It will be nearly impossible to have multiple superstars on one team and also have quality depth. Front offices will have to decide between a top-heavy or deep roster. We will continue to see more and more rosters like the Phoenix Suns have this year.
Two or three superstar level players surrounded by a slew of role players on small contracts. Watching the star-studded Celtics navigate this new CBA will give us a great idea of how teams will look to build their rosters under the new rules.
New load management rules are in place this year, a new in-season tournament has been created, and the league arguably has more parity than ever. The 2023-24 NBA season is truly shaping up to be one like we've never seen before, both on and off the court. While the changes may take a while to become normal, there is no doubt that the future of the league is bright.