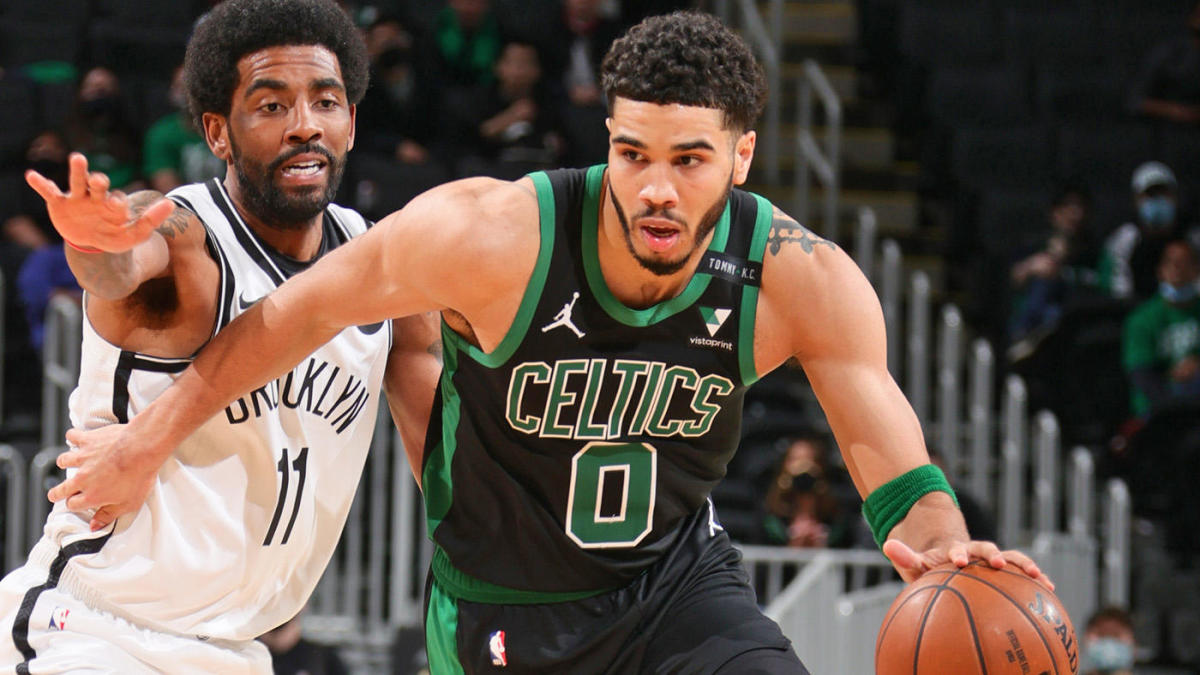 The 2021 NBA Playoffs are in full swing and we already have two teams eliminated from contention. Those teams are the Boston Celtics and the Miami Heat. From this point going forward, we will be releasing an article about what every eliminated team should do as the teams slowly make their way out the playoffs. You are in for a treat here because this article contains the Heat and the Celtics just because as I was writing the Miami article, the Nets defeated the Celtics in a gentleman's sweep.
You should expect only one team per article for the remainder of the playoffs. This will strictly be what each team should do in the offseason realistically (Sorry to the Kawhi to the Miami Heat bandwagon). We have seen crazy things happen in the NBA but it's hard to predict those without getting the people up in arms. So let's dive in.
Miami Heat
What happened? They did so well in the bubble last year but besides the first game, this team looked like the 7-59 Charlotte Bobcats. Ok maybe that is a little too extreme, but you get the point. The Milwaukee Bucks swept the Miami Heat with ease. I had the Bucks winning, but not like this. I really thought this series could go to a game7, but obviously not. There were a few things that went wrong for the Miami Heat that they must address in the offseason and one which they already addressed but they need to address again. 
The Heat need more scoring and more perimeter defending. Funny thing about that statement is that they already added that to the team when they traded for Victor Oladipo. Sad thing is that he was unable to play due to a season-ending injury. I highly doubt Miami re-signs Victor Oladipo because between not wanting to be in Indiana or Houston AND his injury, there is just no telling how good the former Most Improved Player actually can be right now.
THUS the Miami Heat need to look elsewhere. These playoffs proved that Jimmy Butler just can't turn on a 40 piece like he did last year and he is going to need more help. Bam Adebayo struggled but I don't expect that to be the norm. The Bucks are a tough matchup and he really didn't have any help with Giannis or Brook Lopez. Tyler Herro struggled as well and well it's called a sophomore slump for a reason. If the Miami Heat want to win a title while Butler is still one of the better players in this league, they may have to trade Tyler Herro for someone to help them win now.
There is no point in trying to develop Herro while giving Butler this extreme extension he could possibly get so something has to give. They could possibly lose Duncan Robinson as well as Goran Dragic so things could get interesting but there is a max spot available on this team and if there is anyone to get something done, it will be Pat Riley. As disappointing as this may be, I wouldn't be too hurt being a Miami Heat fan because your team has the flexibility to totally revamp the team and make a run next year. However, time is ticking on Jimmy Butler and I don't think you want to mortgage your future while KD, Kyrie, and James Harden are all on the Nets together. If Kawhi leaves the Clippers and goes down to Miami, then great. But the Heat should be looking to trade for someone as this free agency class isn't the greatest. 
Needs: Perimeter Defense, Scoring
Possible Off-Season Targets: G Bradley Beal, G Terry Rozier, F DeMar DeRozan
Boston Celtics
I feel like we all know what is wrong with the Boston Celtics so I will make this quick. All season, NBA fans have been screaming at Danny Ainge to trade for a big and he just never did. Well, I guess besides Mo Wagner? Anyway, that wasn't going to lead them anywhere. The team was already struggling but they did catch fire at the end of the season but lost Jaylen Brown in the process.
The matchup against the Nets would've been a little more entertaining if they had Jaylen Brown but the ending would've been the same. The first thing this team needs to do is get a big that can protect the rim and at least be a threat to score down low. Tristan Thompson is not the answer. Robert Wiliams shows great promise but he is still not what this team needs quite yet. The next thing they need to do which it pains me to say is that they need to move on from Kemba Walker.
As a Hornets fan, we love Kemba Walker but it has not worked for him in Boston. He is not scoring like he used to and is often injured. Ideally, you wouldn't expect the former Hornets' guard to maintain the scoring because on the Celtics he has Jaylen Brown and Jayson Tatum. However, you would expect his assists to go up because he has shown flashes that he is a good facilitator. Averaging just 4 assists this postseason along with having 31/18/90 shooting splits AND missing 2 out of 5 games against the Nets, I think it's time for Kemba to leave Boston. Maybe he can replace Schroeder out in LA (are the Lakers next?). 
The Celtics need a big first and foremost and I believe it will benefit this team if they can get a verteran starting traditional playmaker so they can help Tatum and Brown when they go through slumps or keep the team in the game when those two may not be on the court. It will be interesting to see what they do considering the 17 x NBA champs have a lot of young talent on their roster so while it won't be easy, it shouldn't be difficult to make some roster moves this offseason. 
Needs: Versatile Big/Paint Defender, Veteran playmaker, wing defenders
Possible Offseason Targets: C Myles Turner, G Kyle Lowry, G Spencer Dinwiddie

Check out our new podcast episode!
Got Hoops Podcast
A new up and coming basketball podcast by 4 dedicated NBA and basketball fans. It's for fans, by the fans.
Got Hoops Podcast (Ep. 15): Nuggets in the Conference Finals? Monty for COTY? CRAZY PLAY-IN GAMES!
This episode talks about the craziness that's about to occur in the playoffs, what a wonderful time to be alive.
Search Results placeholder
Must See
There's been a lot of changes in the coaching departments at some of the...

Don't let Kevin Durant's incredible performance distract you from Mike Budenholzer's terrible coaching display....

The Washington Wizards had an unlikely road to the playoffs. There was a point...