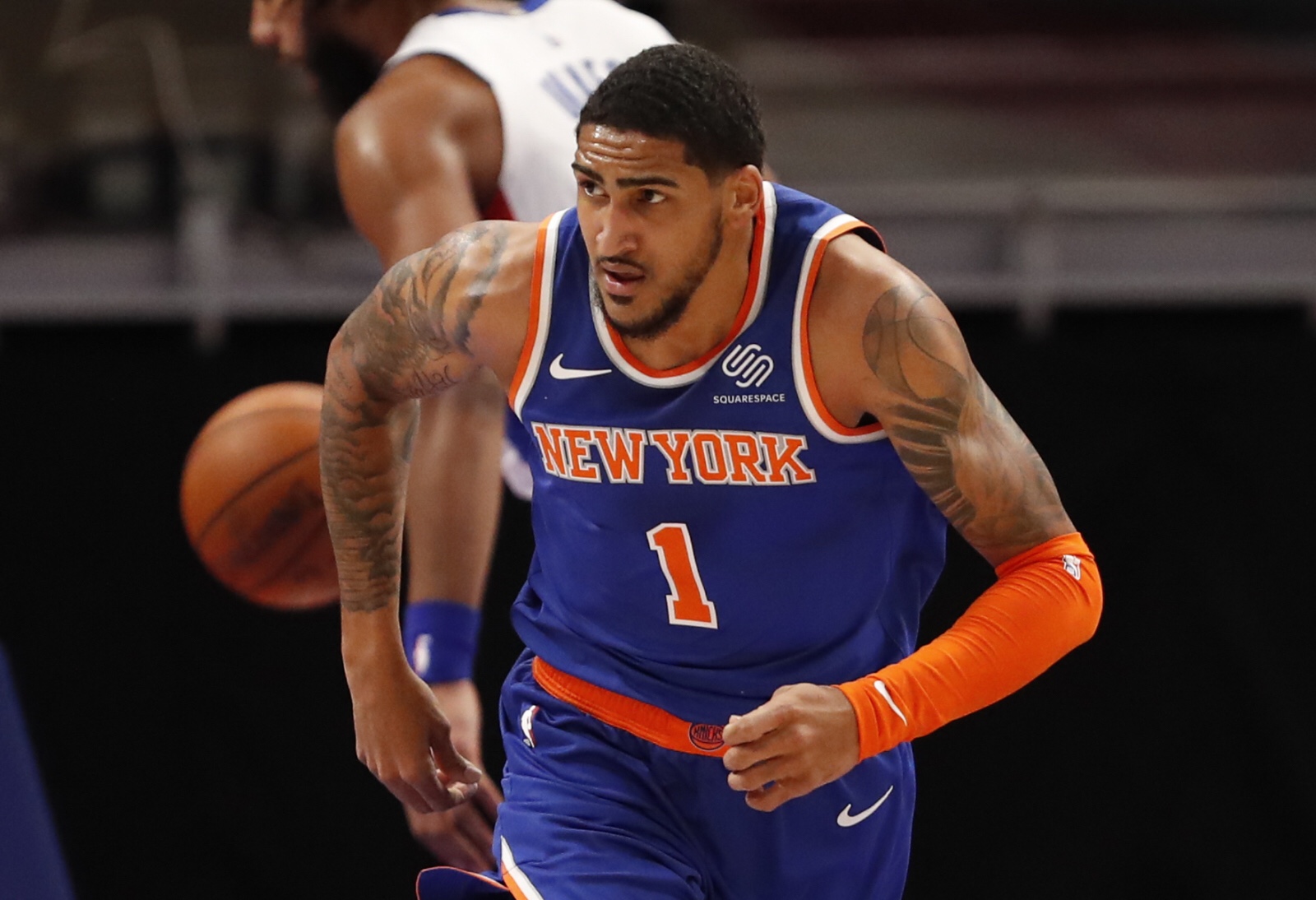 The NBA season is still months away and at this point, it's pure speculation. Nonetheless, pure speculation is all we have now and that's what we will be going with. There's many NBA players that are expected to have huge seasons like Tyrese Haliburton or Anthony Edwards.
Let's get into some players that are going under the radar and will shed some light by end of the season.
Jalen Smith, PF, Pacers
Opportunity is the biggest thing here. Jalen Smith was promised a starting power forward position by the Pacers this upcoming season and it could be the main factor here. Getting an opportunity to play with one of the best playmakers in the game in Haliburton should equal major success. Smith averaged over 13 PPG and nearly 8 rebounds a game while playing less than 35 mins a game this past season with the Pacers in 22 games.
If the Pacers were to get Deandre Ayton, it's most likely Smith wouldn't be on this list. Smith showed an ability to shoot the ball, post up, and be a consistent lob threat for the Pacers. If he can shore up his defensive miscues, he's going to be one of the best young bigs in the league. Don't be surprised if Smith ends up winning Most Improved Player.
Joshua Primo, SG, Spurs
After the trade of Dejounte Murray, the Spurs will be shifting focus to their young players. Josh Primo was a surprise selection in last year's draft, but has shown a lot of potential. In his summer league debut this season, he dropped 20 pts and 5 assists, showing the ability to fill up the scoring sheet. In the summer league game, Primo displayed excellent footwork and plethora of ways to score.
The Spurs will need players to score this season and I'm sure Primo will get an opportunity to do so. Expect him to have a bigger season than his rookie year.
Obi Toppin, PF, Knicks
The Knicks need to find a way to get Toppin more playing time. In just 17 mins a game last season, Toppin averaged 9 pts and 4 boards a game. In 10 games that Toppin was allowed to start, he averaged 20 pts, 7 boards, and 3 assists a game.
They could possible shift Randle to the 5 and move Toppin to the starting 4, or even run Toppin as the starting 3, whatever it takes to get him more minutes.