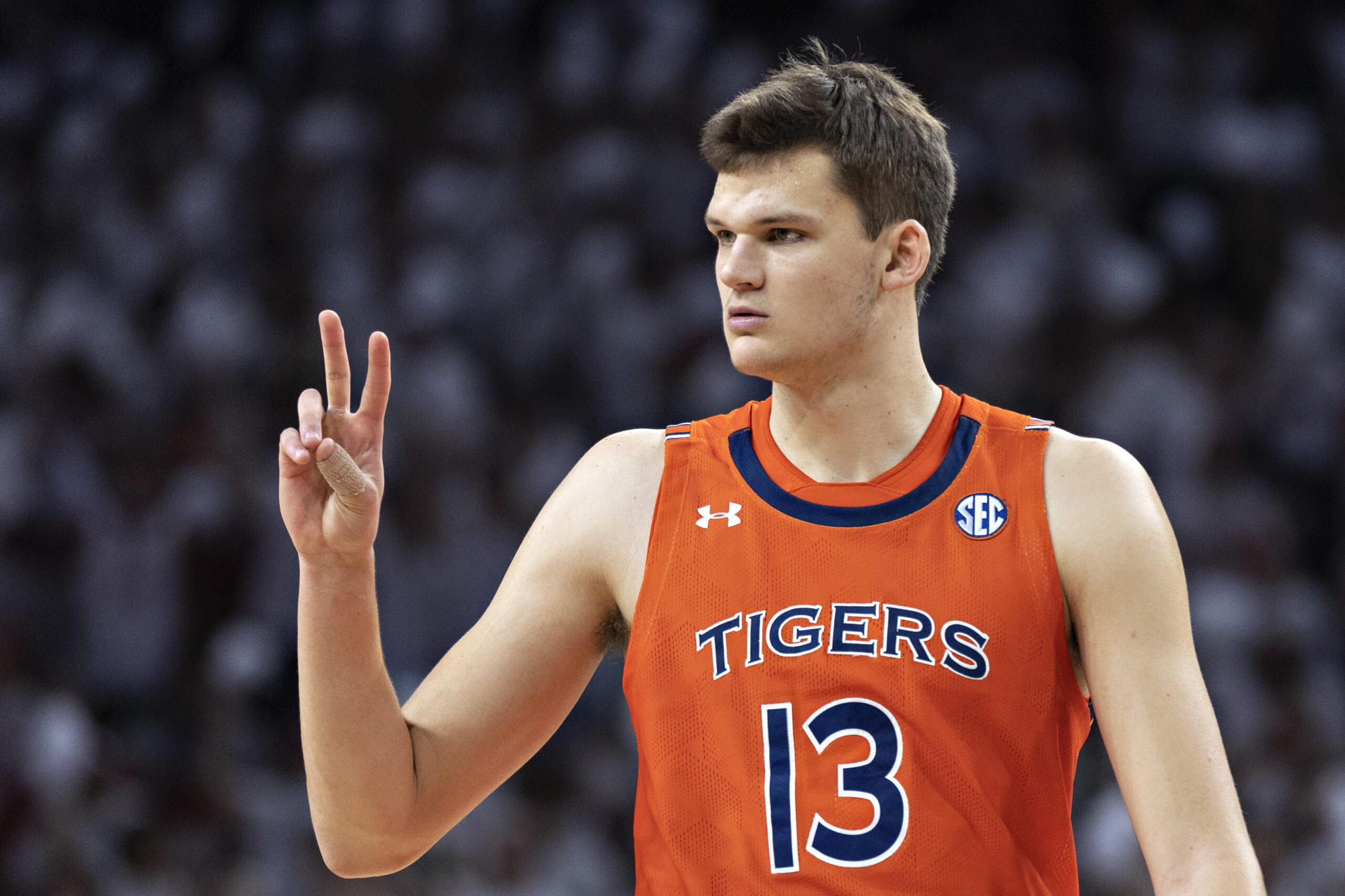 The NBA draft is coming up next month and it's time to start looking deeper into the pool of prospects coming in. Everyone knows the names Chet Holmgren or Jabari Smith when looking at potential prospects for the draft, but it's time we shift focus onto some underrated prospects. Let's get into some of my underrated prospects for this upcoming draft…
Jalen Williams, SF, Santa Clara
Check out his full scouting report by Joey Barrett as well.
Honestly, Jalen Williams might not be as underrated by the time the draft comes by. He's been shooting up the draft boards after his excellent combine performance. He showcased his athletic profile with a 7'2 wingspan and went off in the scrimmage in an efficient 7/8 19-point game.
The biggest thing with Williams for me is that, although being an elite athlete, he doesn't rely on it. He's a smooth scorer getting to the rim and also creating shots.
He was extremely efficient this year, shooting over 50% from the field and nearly 40% from three for the Santa Clara Broncos. He's extremely mature in his approach offensively and is willing to make plays for others. He can score off the dribble or even be a spot-up shooter, making 44.3% of his catch and shoot threes this past season.
Another facet of Williams' game is his defense. He gives it 100% on both ends and is willing to get gritty and stay engaged despite not being the quickest. Not to mention, his athletic profile of having a 7'2 wingspan also helps alter shots and be a force on the perimeter defensively. If Williams ends up being drafted in the lottery, don't be surprised.
Potential landing spots: San Antonio Spurs, Charlotte Hornets, Cleveland Cavaliers, Denver Nuggets
Walker Kessler, C, Auburn
Kessler at 7'1 is a monster defensively. He's extremely disciplined and shows the ability to alter shots and make things difficult for the opposing team. He blocked an insane 4.6 shots a game this past season for the Auburn Tigers. He's agile and very fluid in his movements in defending the pick and roll which has helped him. Kessler would be an asset for a team just for his defense, with the potential to be one of the best rim protectors in the league immediately.
He also is an above-average rebounder with the ability to throw outlet passes off boards. His offensive game isn't close to what it can be, but he's shown the ability to make plays with the ball in his hands. He was very efficient from the floor, shooting 60.8% from the field and being a threat for putbacks.
One thing that's going to probably cause his stock to drop is his 3pt shooting and free throw percentage. Although shooting at a decent clip of 1.5 attempts per game for a center, he shot around 20% from three. Not the most efficient shooter, but if he can develop a shot in the league, he will be much more coveted and dangerous as well. The only issue in his game for me is his three point shooting, if he had fixed that up, I don't see why he wouldn't have been a lottery pick.
Potential Landing Spots: New York Knicks, Milwaukee Bucks, Oklahoma City Thunder, Brooklyn Nets
Patrick Baldwin Jr., PF, Milwaukee
Patrick Baldwin Jr. has the prototypical size and skillset that can make a star in this league. He's 6'9 and about 230 with a nice shooting stroke and the ability to be a decent off-ball defender. He's great off screens in a pick and pop roll and has the ability at his size to bring the ball up as well. The main issue with Baldwin Jr. isn't necessarily his athletic gifts, but more of his mentality. This past season he ended up playing for his father and you could tell he was.
He was known as a ball-stopper and was extremely inefficient, shooting 34.4% from the field in the 11 games he played. If he can work on his shot selection and learn to make plays for others, he will be a weapon to be used. Another issue with Patrick Baldwin Jr. has been his health. Baldwin Jr. has been hampered by injuries since his senior year of high school.
Everything aside, I think his injuries and play type might scare some teams away from going towards his potential. If he can figure out the mental side of the game and stay healthy, he'll end up being one of the top steals of the draft.
Potential landing spots: Minnesota Timberwolves, Houston Rockets, Indiana Pacers, Atlanta Hawks

Must See
We're near the end of the electric NFL free agency that we were blessed...

So it's been about a week since free agency has started and boy, has...

The 2023 NFL Draft is upon is within the next month and it's time...