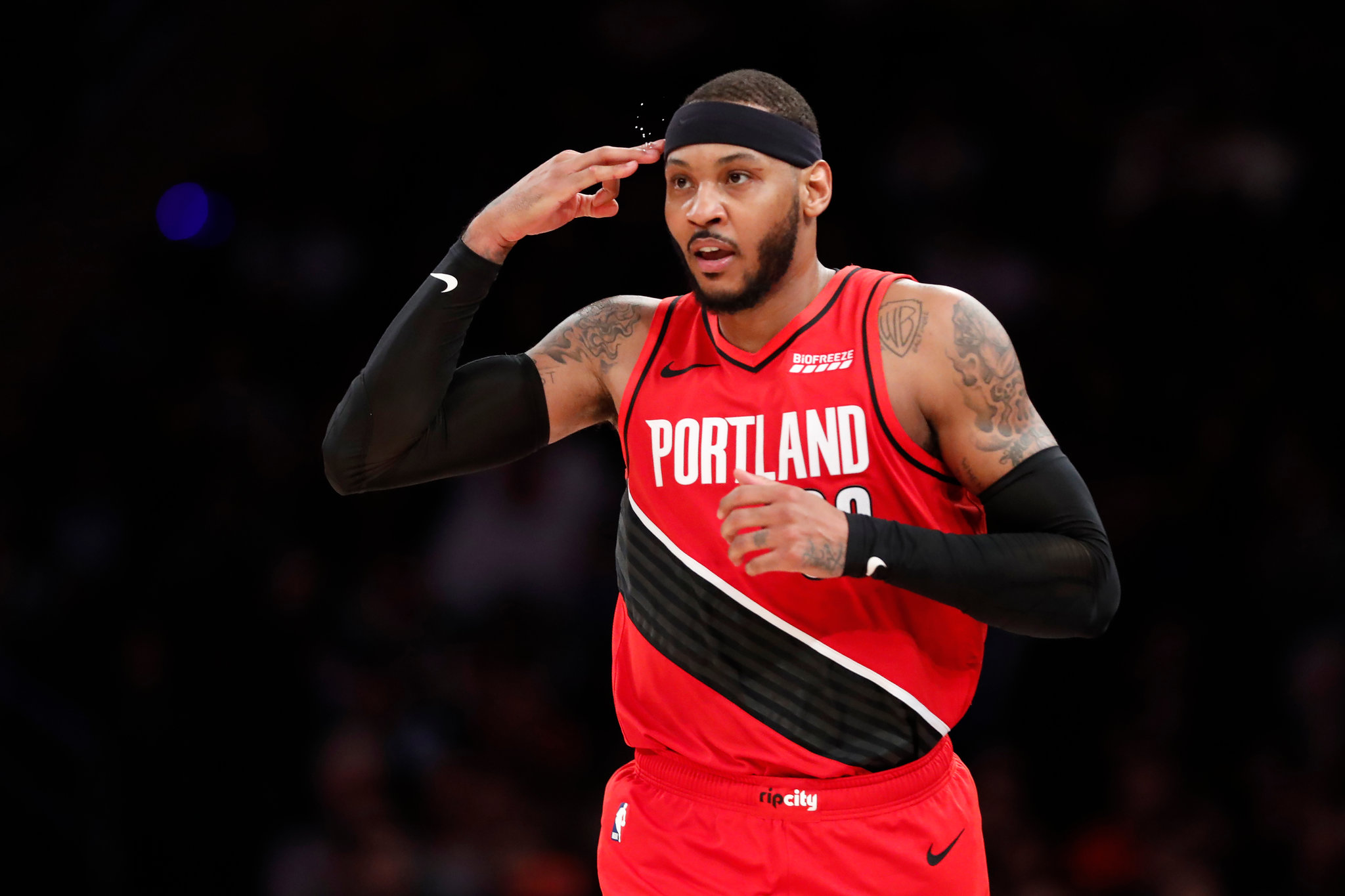 Every player in the NBA has one common desire in the league… an NBA ring. Some get NBA rings as role players and some are able to get them as a star on a team. Whether you're a Kyle Kuzma or you're a LeBron, each play a part in the team's success and ability to win a championship one way or another.
These are some players that we'd like to see win a ring in the NBA. Although these players have had individual success, they've never been able to win a championship…
Chris Paul, PG
Chris Paul is arguably one of the best point gods the game has ever seen. He's one of the best playmakers in the league and a great leader to have on any team. Although there have been questions about his leadership in the past, he's definitely proven that's not the case with OKC. After being traded to the Phoenix Suns, I don't think the Suns are capable of winning a championship, but I still think it's a great opportunity for CP3 nonetheless. He's going to go to a team that wants to win and wants to be in contention, not a potential rebuilding team like the Thunder.
I don't see CP3 winning a championship anytime soon sadly due to him now being traded to the Suns, maybe he goes to a contender after the Suns… who knows.
Chance to get ring before retiring: 20%
Carmelo Anthony, PF
Carmelo Anthony in his prime was one of the best scorers this game has ever seen. His ability to score with his signature unstoppable mid-range was iconic. Melo has changed his role from being a star player on a team to a role player that's a pure scorer for a team. Melo this past year or the TrailBlazers averaged 15.4 PPG & 6.3 RPG on 43% from the field and nearly 39% from three-point land. Those are still decent efficient numbers for a player and he can still be a factor for a team.
I'm not saying Melo can be a star player for a contending team, but if he gets an opportunity to play for a contending team like the Bucks or the Lakers or the Nets… I think he would give them scoring for sure as a role player on the side that cannot hurt. Melo's chances to finally win a ring will come down to if he goes to a contender this offseason.
Chance to get ring before retiring: 22%
Russell Westbrook, PG
Russell Westbrook is one unique player. There's no way around saying that or even dodging the fact that he is. Westbrook is an athletic beast that racks up triple doubles like it's nothing. Westbrook has had success in his career in the playoffs when he went to the Finals and Conference Finals with Kevin Durant.
If reports are true and Westbrook wants to be the "man" instead of playing on a contending team… His chances of winning a championship are basically impossible. If he goes to a team like the Knicks, I don't see him making the playoffs and if they do make the playoffs it would most likely be a #8 seed in the East.
Chance to get ring before retiring: 13%
James Harden, PG/SG
Harden is one of the greatest scorers this league has ever seen. His ability to hit a contested three point shot in your face or even draw a foul out of thin air has been made him one of the most lethal players in the league. Harden is still pretty young at 31 years old and can still get himself to a contender if the Rockets do decide to trade him.
The sounds of it are that the Nets are trying their best to make a trade for James Harden to acquire him with Kyrie & KD. That team is definitely a championship contender and I think he would have a great chance of winning a ring there. If the Rockets do decide to keep him, it's not looking good as they're looking to trade away literally everyone else around him.
Chance of winning a ring before retiring: 39%

Must See
I swear I was writing a fun Kyrie to the Laker trade when the...

With the news that Kyrie Irving is being traded to Dallas, fans are already...

No matter what opinion you have of Aaron Rodgers off the field, on the...