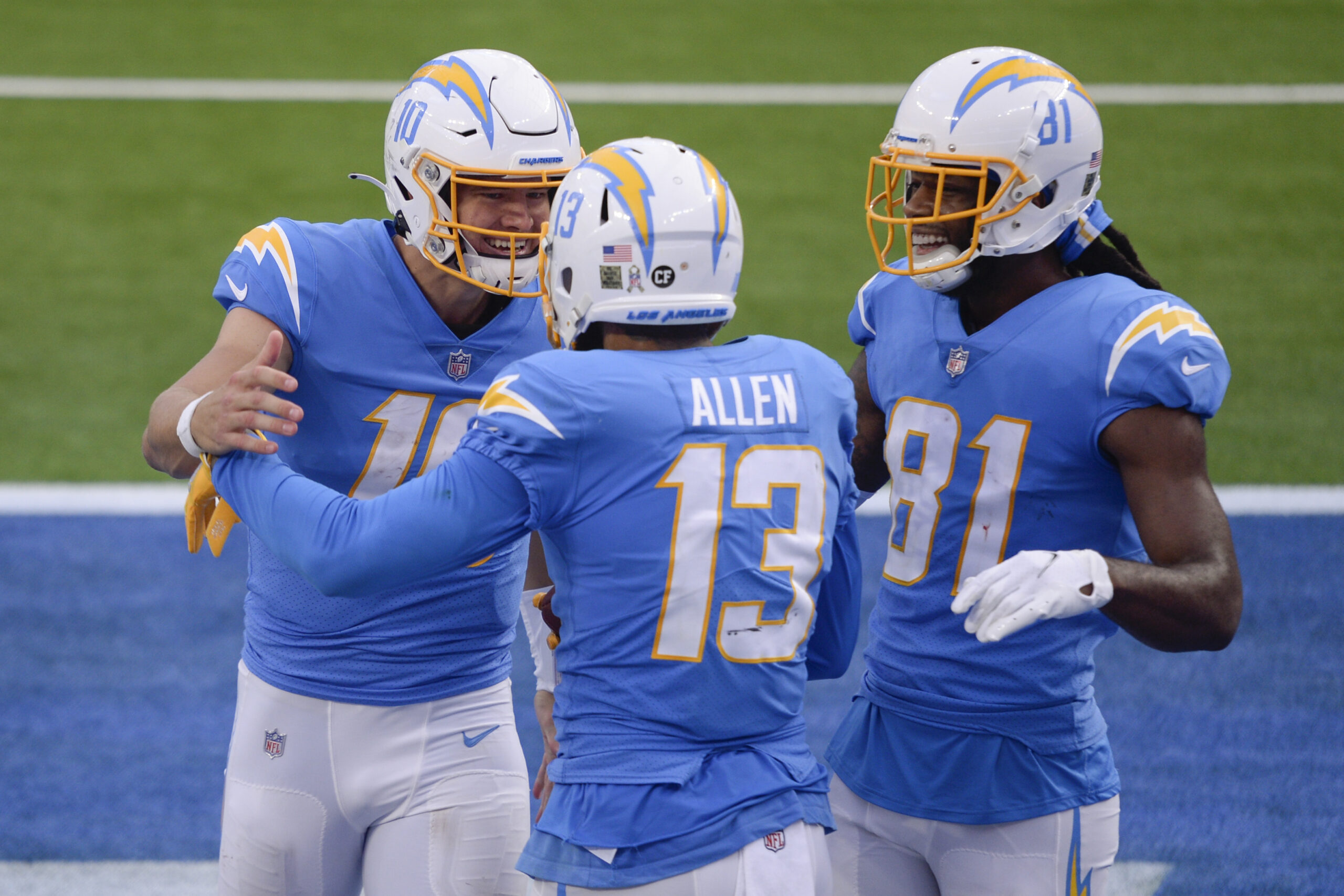 Every single year there's that one team that comes out of nowhere and makes the playoffs or becomes a contender. For example, last season it was the Cleveland Browns. Let's get into some teams that could potentially make the playoffs this upcoming season and bring some light to their fan bases…
Los Angeles Chargers
Finding themselves a franchise star quarterback in Justin Herbert in the first round in last year's draft, Chargers are set to push for the playoffs this season. The Chargers did what they should've done, get protection for their star QB in Herbert this offseason. They signed All-Pro Corey Linsley to a contract in free agency and drafted Rashawn Slater in the first round of the draft.
They made the smart move to invest into their young star quarterback and that will only help him improve from his stellar rookie season. LA had one of the worst offensive lines last season and to invest draft picks and huge money into getting protection for your young QB was a fantastic move by the front office. The Chargers will definitely be a team to watch out for as they went 7-9 last season and will be looking to grow on that.
Miami Dolphins
The Dolphins had a surprisingly successful season last season. Even though they missed the playoffs last year, they ended up finishing 10-6 and looked very promising. The Dolphins will definitely be a team that will be fighting for a playoff spot this season with Tua under center. They got weapons this offseason for their quarterback in Jaylen Waddle and Will Fuller, not to mention DeVante Parker already on the team. Having two speedy options in Waddle and Fuller and a big body threat in Parker will help Tua grow from his rookie seaosn.
They have talent on both sides of the ball to make some noise this season. A lot of will depend on the growth of Tua and if he will be able to show the skills he showed at Alabama in the NFL. A lot of times it seemed like he was playing conservative this past season, hopefully they open up the playbook more for him with a new supporting cast. I fully expect the Dolphins to make the playoffs this season.
Cincinnati Bengals
Believe it or not, the Bengals are going to be one of the most interesting teams to watch this season. Joe Burrow is finally reunited with his favorite weapon during the historic run with LSU in Ja'Marr Chase. It will be intriguing to see if Chase and Burrow will be able to replicate some of the same production they had at LSU. Last time they played together, they combined for 1,780 yards and 20 touchdowns in a season. I'm not saying they're going to duplicate that kind of production in their first season together in the pros, but I expect them to be dangerous in their first year together.
The Bengals will have one of the best supporting casts in the league with Joe Mixon in the backfield and one of the best WR trios in the league with Tyler Boyd, Tee Higgins, and Ja'Marr Chase. They also ended up spending big money on the defense in free agency this offseason. The Bengals are bound to make some noise this season if they can keep Joe Burrow upright.

Check out our new podcast episode!
Got Hoops Podcast
A new up and coming basketball podcast by 4 dedicated NBA and basketball fans. It's for fans, by the fans.
Got Hoops Podcast (Ep. 15): Nuggets in the Conference Finals? Monty for COTY? CRAZY PLAY-IN GAMES!
This episode talks about the craziness that's about to occur in the playoffs, what a wonderful time to be alive.
Search Results placeholder
Must See
There's been a lot of changes in the coaching departments at some of the...

Don't let Kevin Durant's incredible performance distract you from Mike Budenholzer's terrible coaching display....

The Washington Wizards had an unlikely road to the playoffs. There was a point...