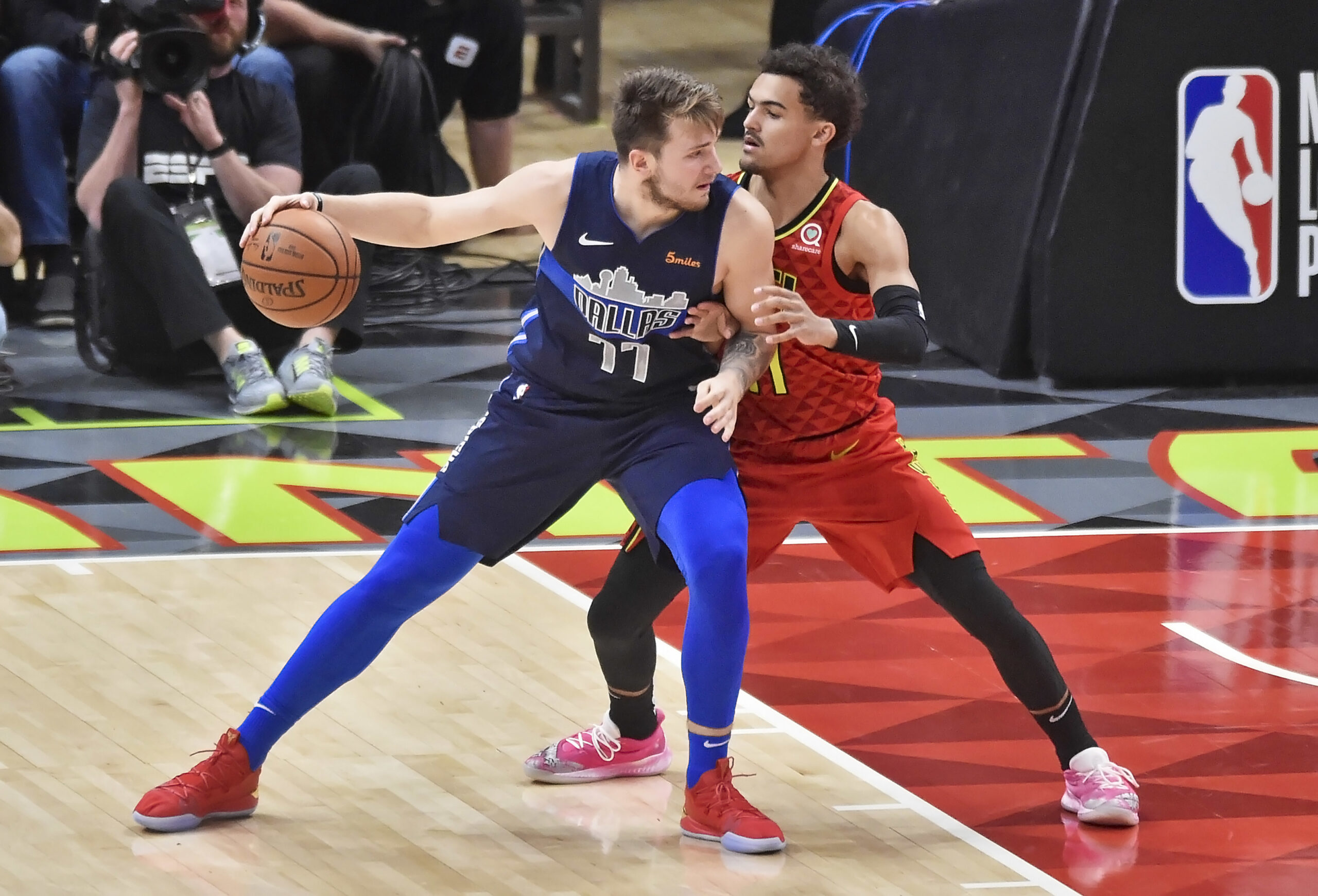 The 2021-22 season may be one of the most exciting yet, the league is budding with young star talent across all 30 NBA teams. As we approach the latter part of the NBA offseason, here are the top 10 players under 25.
Honorable Mention: Bam Adebayo
At the age of 24, Adebayo is one of the best big men in the league. He can switch everything on defense, has a reliable offensive game down low, and plays great off-ball. Lots of credit has to be given to the Miami Heat coaching staff for the player Bam has developed into, considering he was thought of as a lab threat coming out of Kentucky.
10. Ja Morant
Ja Morant did just enough to get the Grizzlies to the playoffs without his co-star Jaren Jackson Jr. And when they got to the playoffs, all Ja did was show out. He put all facets of his playmaking and scoring on display. He is still 22 years of age and has great things to come in his future.
9. Jamal Murray
Although bubble Murray (24) only showed flashes of his skill in the 2021-22 season, for the 48 games he played, he posted career bests. Until Murray got injured, he was posting career bests in across the stat sheet while playing alongside Jokic.
8. Ben Simmons
Even though Ben Simmons had that horrible playoff series against the Hawks, alongside a couple of other series in previous years, he is still 25 and is arguably the best defender in the league. He may not have the on-ball defending prowess that Kawhi Leonard has, he can guard 1-5 easily. I like to think of him more as "free-safety" because of how timely his help defense is. If he can get over his shooting woes or being afraid to shoot, he will be an elite talent for years to come once the 76ers situation is resolved.
7. Brandon Ingram
People seem to forget how young Brandon Ingram is, he just turned 24…
It feels as if he's been in the league much longer than he has, but he just completed his 5th season and he just turned 24. He has shown consistent growth every single season. His true shooting percentage is nearly 60% with extreme difficulty on his shot attempts. Considering he has been sharing the ball with Zion Williamson and former teammate Lonzo Ball, these are very efficient numbers.
6. Trae Young
Trae Young will be turning 23 this weekend, he just came off a trip to the Western Conference Finals. Although he was hobbled towards the end of the postseason, his postseason run with the well-built Hawks was nothing short of spectacular. He showed numerous times his scoring and playmaking abilities in the pick and roll using his speed and ball handling. I think he is given more credit for his 3-point shooting than he actually deserves because his 3-point shooting is quite average, but his scoring abilities going to the hoop and in the lane seem to come more naturally than 3-point shooting to him.
5. Jayson Tatum
Not enough can be said about this 19-year-old, sorry 23-year-old superstar. His game seems to be improving by the dribble, while he plays alongside co-star Jaylen Brown. He has some extremely questionable shot selection at times, he is still making them at a high clip. Although he has made 2 eastern conference finals, his playoff performances leave something to be desired.
4. Devin Booker
Fresh off of his first winning season, playoff appearance, and finals appearance, Devin Booker is undeniably one of the best 2-guards in the league. At 24 years of age, Devin Booker has put up more or less the same number the past 3 years, it's just this past season, he actually won. He had a counterpart in Chris Paul that definitely played a part in that, but for the most part, when the lights were the brightest, Booker showed up.
3. Donovan Mitchell
The moment Donovan Mitchell (25) step foot in the league everyone knew he was a star. In his rookie season, with some help, of course, he beat Russell Westbrook and Paul George. In the past 2 seasons, he has left a little bit to be desired in the playoffs, but he always takes the shot no matter what. He has taken and made big shots multiple times.
2. Zion Williamson
With only 2 seasons under his belt, at 21 years of age, Zion Williamson is one of the most un-guardable players in the league. In just his 2nd season, Zion did not score under 15 points in a single game. That is incredible for a 2nd year player. His scoring talent is undeniable, and if he is able to even improve his scoring abilities outside the paint a little bit, he can truly reach another level.
1. Luka Doncic
Coming off his 2nd post season appearance, Luka Doncic at age 22, is arguably a top 5 player in the league. A player being regarded to as a top 5 player this young has not happened since the days of Derrick Rose and Lebron James. Although he did not make it past the 1st round for the past 2 years, he is putting up stats we really have not seen someone do since Lebron James early in his career. If the Mavericks front office is able to get him an elite co-star, he will be making championship runs sooner than later.