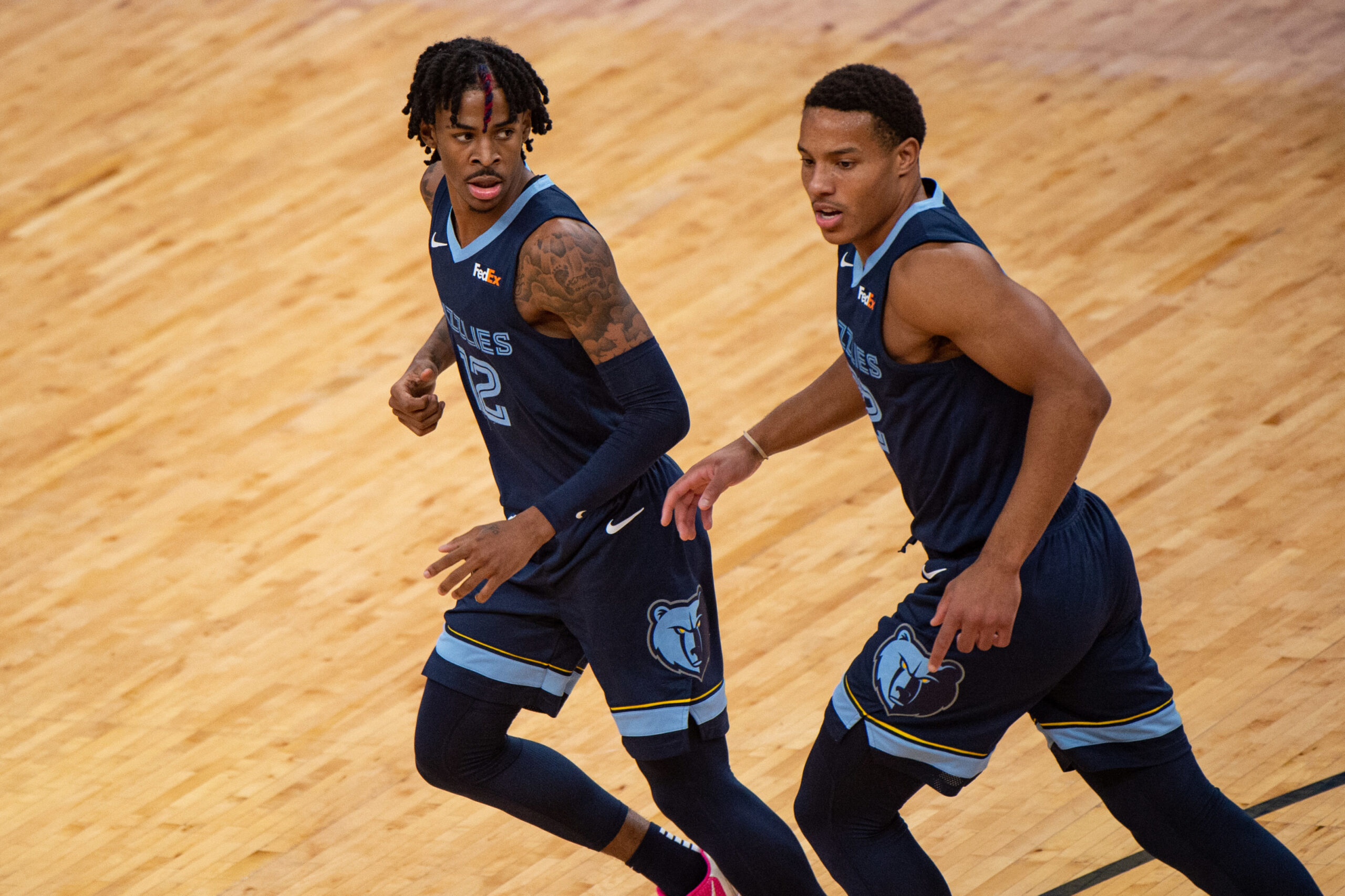 If you told me the Memphis Grizzlies would be 26-14 and 4th seed halfway into the season, I'd think you were doing drugs. The Grizzlies have been insanely good this year, winning 17 of their last 21 games. They've done all this while having key players out the whole year and still pulling through somehow and some way. Ja Morant has finally taken the leap that many were expecting last year offensively and is showing why he was rookie of the year.
They have a lot of young key players that are contributing on both ends in Dillon Brooks, Desmond Bane, and Jaren Jackson Jr. Dillon Brooks is one of the best two-way players in the league, Bane being one of the best shooters, and Jackson Jr. being one of the best young shooting big men in the league. They've put a team around Ja Morant that can be successful and grow together.
Dillon Brooks has taken a leap offensively, averaging nearly 20 points a game while locking down the opposing team's best offensive player while doing so. Desmond Bane, who was selected last in the first round last year is proving every team wrong that didn't select him. Bane is averaging 17 points a game while shooting nearly 42% from three and taking nearly 7 attempts a game. Having a shooter like Bane with Morant was absolutely the perfect scenario for the Grizzlies.
Not to mention, they also have Steven Adams who doesn't have to do much other than rebound and be an anchor of some sort defensively. Having veterans like Adams and Kyle Anderson on a young team has definitely been helpful and they've contributed well offensively and defensively.
Morant is an absolute beast when it comes to attacking the rim with his size and Bane is an animal from outside the 3pt line. A backcourt duo that will haunt defenses for a long time. All the players fit really well on the Grizzlies together and seeing them continue to grow this season will be fun to watch.

Must See
Around two years ago this time, I posted an article titled "5 players who...

On Monday, June 27th, Kyrie Irving decided to opt into his player option, also...

The draft is over and NBA summer league is about to kick off. Before...