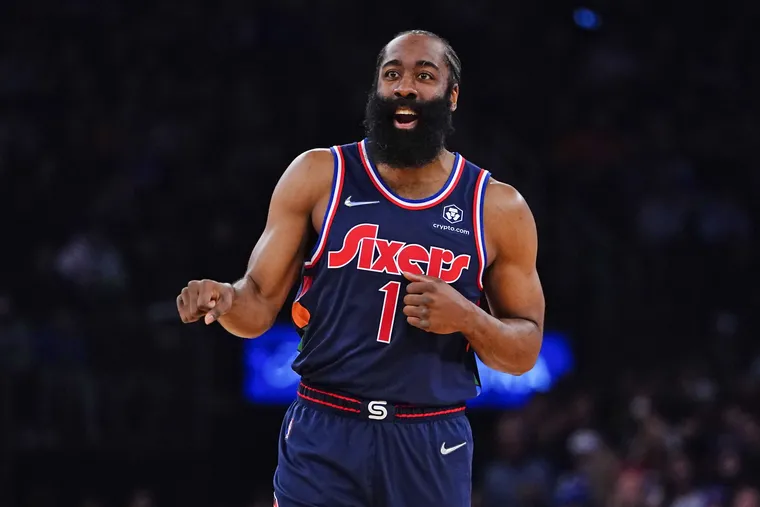 With the recent trades between these two teams (in which James Harden and Ben Simmons stood out), direct comparisons among them have become inevitable. We got some answers with their recent matchup, as Brooklyn won with relative ease, 129-100. Nevertheless, when we analyze the bigger picture, it is still unclear whether the Nets or the 76ers have the upper hand against the other.
BROOKLYN NETS' ADVANTAGES
Deep rotation
Despite their current rough patch, barely winning eight games out of their last twenty-five, the team has shown a pretty solid rotation. When healthy, players coming off the bench are paramount to overall team performance. Aldridge, Claxton, Griffin, Harris, and Mills have already adapted very well to their new roles as secondary players.
Did they win the trade?
Even though it might be too soon to tell, it seems that the Brooklyn Nets won their trade with Philadelphia. Despite not having seen Ben Simmons in action, Seth Curry and Andre Drummond were more than enough for the team to recover confidence! So far, they have already become crucial pieces on the roster, allowing them to be on the starting five.
Seth Curry's stats as a Net (11 games): 15.8 PPG, 3.2 RPG, 3.2 APG.
Andre Drummond's stats as a Net (11 games): 10.7 PPG. 9.7 RPG. 1.9 APG.
Kevin Durant's Return
Prior to Kevin Durant's injury, the team was at the top of the eastern conference, with a clear advantage above everyone else. All thanks to Durant's top-tier performances, which made them a favorite for the MVP earlier in the year. Unfortunately, his injury was a determining factor for their difficult chapter this season. Luckily, now that he has finally returned, they might just have enough time to clinch a playoff spot!
PHILADELPHIA 76ERS' ADVANTAGES
Defense
Unlike the Brookly Nets, Philadelphia has a pretty reliable defensive scheme. Overall, they are consistent in most aspects, being seventh-best in the league in points allowed, fifth in assists allowed, and third in three points allowed. Defense is priceless when it comes to winning tight games, particularly in Playoff basketball, which is already approaching quickly. Yet, from what we have seen in the match against Brooklyn, Philadelphia failed to show this defensive dominance.
Joel Embiid
Still in the MVP race, Embiid's performance has been better than ever. Due to his effectiveness, the 76ers were able to handle Ben Simmons' absence throughout the year. Since he had more responsibility at the beginning of the season, he needed aggressiveness to thrive, especially in the offensive end of the court. Therefore, his scoring has vastly improved, and so are his chances, mainly when it comes to free throws.
Joel Embiid's stats: 29.7 PPG, 11.2 RPG, 4.3 APG, 1.1 STL, 48.9 FG%
James Harden?
It is safe to say that Harden's production will make all the difference. Providing he delivers first-class, consistent performances, Philadelphia should not have any problems winning games. While both his attitude and interest in the game have risen, his level can still improve. Fortunately, being comfortable in Philadelphia has built up his confidence once again!
Harden's stats as a 76er (6 games): 22.3 PPG, 7.3 RPG, 11.2 APG, 1.3 STL
Overall, this is an intriguing, eye-opening comparison, which shows that so far, nothing is settled, as both teams have a long way to go to reach peak performance. However, the Brooklyn Nets appear to have a slight advantage for now. Witnessing a playoff series between these two talented teams would be fascinating.
Sources: nba.com, basketball-refernece.com, lineups.com