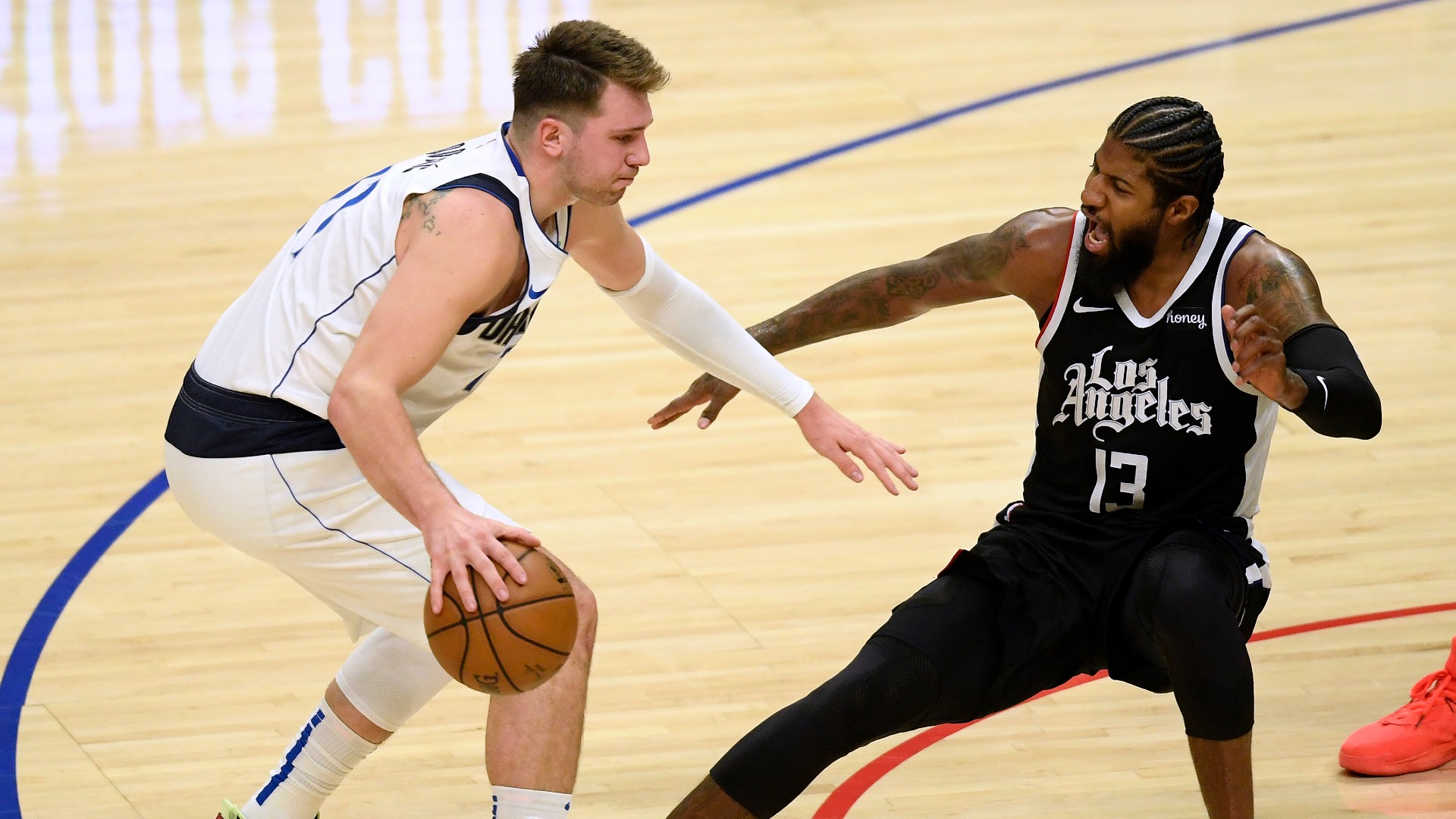 It's been almost a week of NBA playoffs and it's been everything we've been looking forward to and more. A lot of NBA fans came up with their first-round predictions before the playoffs started, but I forgot to. So, without further ado, here are my first-round predictions now that we've seen every team's matchup. Just for reference, all games have been played through Tuesday, May 25th.
(1) Jazz vs (8) Grizzlies: Jazz in 6
In game one of the series, we saw a shocking performance from Memphis. Dillon Brooks finished with 31 points and Ja Morant finished with 26. Despite the Jazz's best efforts to come back, Memphis held on and pulled off the win. I think Utah looked a little nervous because of the fact that they're finally on the big stage in the 1 seed. But, I see Utah having no problem with the Grizzlies for the rest of the series. I expect Utah to bounce back and win in 6.
(4) Clippers vs (5) Mavericks: Mavericks in 6
The Clippers have looked…not so good. Every year fans have high expectations for the Clippers, and they never fail to disappoint. Luka and the Mavs have been stellar in this series. They have looked like a contender. Hardaway has played outstanding minutes and Luka continues to play like a top player in the league. I think the LA is digging their own grave at this point with the fact that they lost both of their home games. Mavs in 6.
(3) Nuggets vs (6) Trailblazers: Nuggets in 7
Each time these two teams play you never know what to expect. Every game is so intriguing. In Game 1 we saw the Blazers come back and have a dominant 2nd half. In Game 2 the Nuggets bounced back and played outstanding in front of their home crowd. Lillard is absolutely unstoppable from long-range, but I think the Trailblazers have no answer for Jokic. I think this will be a great series but I have Nuggets in 7.
(2) Suns vs (7) Lakers: Lakers in 6
I can't imagine how frustrating it must be for Suns fans. Phoenix has their best season in years and their reward is a healthy Lebron and AD in Round 1. The Suns are a great team, don't get me wrong. But the Lakers are just too good. You can't expect the defending champions to get knocked out in the first round. The Lakers are just an all-around team that will make you pay for your mistakes. LA in 6.
(1) 76ers vs (8) Wizards: 76ers in 5
I'm going with the gentleman's sweep in this series. You have to give the Wizards credit for fighting their way into the playoffs after a rough start to the season. However, you also have to recognize how good Philadelphia played during the regular season. They maintained the #1 spot over Brooklyn! I can see the Sixers dropping a game on the road, but I don't see this series going longer than 5 games. You never know though.
(4) Knicks vs (5) Hawks: Knicks in 7
The first game of this series was arguably the best game of the playoffs thus far. The energy at MSG was electric. You have to love seeing New York fans so hyped about the Knicks finally being in the playoffs. I think dropping Game 1 will be a wake-up call for this team. On the other hand, the Hawks are a dangerous young team. Trae Young made history in his first playoff game! I honestly can see this series going either way, but I have to roll with the Knicks in this one.
(3) Bucks vs (6) Heat: Bucks in 5
It's still crazy to think that Miami were underdogs and reached the Finals last year. This year? First Round exit. Milwaukee has too much firepower. Game one was a thriller that ended in a Khris Middleton buzzer-beater. Game two was a blowout. An absolute blowout. I bet Miami takes one game at home and then Milwaukee ends the series at home. Giannis and the Bucks in 5.
(2) Nets vs (7) Celtics: Nets in 4
The Celtics have been plagued by injuries. As if that wasn't enough to hurt their chances at a run in the playoffs, they have to face the Nets in Round 1. The Nets are known by many as the favorites in the East. Honestly, why wouldn't they be? On paper, they are the best team in the East. On the court? That's a different story. I don't think the Nets have an easy path to the Finals, but I think the Celtics will be a quick and easy sweep.

Check out our new podcast episode!
Got Hoops Podcast
A new up and coming basketball podcast by 4 dedicated NBA and basketball fans. It's for fans, by the fans.
Got Hoops Podcast (Ep. 19): Summer League? Beverley Trade? Westbrook/LeBron/AD Trio?
In this episode we discussed the summer league, the Clippers and Grizzlies trade, and the fit of Westbrook with LeBron and Anthony Davis, and other topics as well.
Search Results placeholder
Must See
The NBA season is coming up very soon and it's time we start talking...

The NBA season is just about a month away, with the regular season set...

The first week of the NFL regular season has concluded and it's time for...