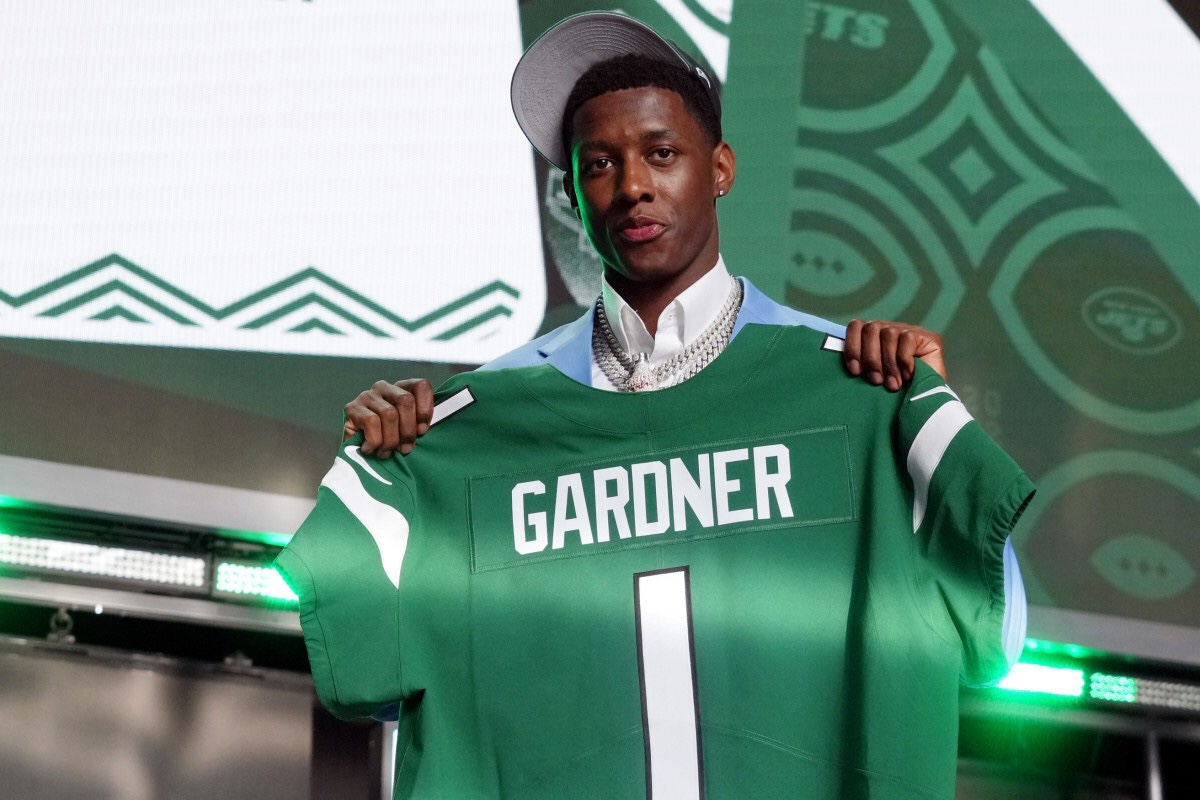 In what wasn't one of the more recent memorable NFL Drafts, here are my takeaways.
The Jets blew the draft away – Heading in, it was very likely the Jets would get their pick of Sauce Gardner or Kayvon Thibedeux at number 4. At 10, it felt like everyone had them mocked to Garrett Wilson or Drake London. In what capped off their A+ draft for me, they went and traded up for pick 26 to get Jermaine Johnson. The Jets apparently had all three of the players they drafted in the Top 10 of their draft board and I was high on all three. I think they knocked it out of the park. I don't think many Jets fans could have dreamed of their draft going this well.
Ravens went with the best available – I applaud the Ravens for a solid draft. Getting Kyle Hamilton and Tyler Lindebaum netted them the best players at their respective positions for the draft. Lindebaum has been considered one of the best center prospects in recent memory, and in spite of Hamilton's combine performance, some still think he has the makings to be one of the draft's best players. If I am a Raven's fan I would be happy coming away with the best center prospect in a couple of years and a safety prospect who for a lot of the year was getting mocked in the Top 5-10 range.
Losers:
Chiefs and Packers wanting a receiver – Throughout the draft process, it was rumored that the Chiefs were very high on Jamison Williams and were thinking of trading up to get him. It was also thought that the Packers were going to take a receiver and many were mocking Treylon Burks to them. However, with the run on receivers with 6 going in the top 20, neither team was able to net one.
Kenny Pickett??? – Not in love with the Steelers taking Kenny Pickett. The guy's hands will be the smallest of any notable starter or backup in the NFL which is not a great sign. Another sign that I'm not in love with is that the guy is already 24 years old. Finally, I think he has very limited upside, I don't think he has the upside of a Malik Willis or Desmond Ridder. I would rather go with one of those two, especially considering the team has Mitch Trubisky to be the team's bridge QB.
Both teams won the Eagles/Titans Trade – For the Eagles part of the trade, I think the Eagles won because they didn't give up too much to acquire AJ Brown, already have reportedly agreed to a long-term deal, and haven't been great at scouting receivers lately, so they decided to just go get an established, young talent. For the Titans, I like the trade because I compare it to the Vikings trade with Stefon Diggs. The Vikings traded Diggs and with the pick drafted Justin Jefferson. Genius! The move has saved the Vikings money and keeps Jefferson with the team for a long time at a cheap value. I like the Titans making the same move, they get Treylon Burks at a fraction of what it would have cost to pay Brown and they will have him on a rookie deal for a long time. And in the NFL a productive player on a rookie deal is a Godsend.
Bills and Chargers get Day One starters to help them contend – With the Chargers re-tooling their defense in the offseason, one of their points of weakness heading into next year is the offensive line. To protect Herbert, they drafted Zion Johnson who projects as a Day One interior offensive lineman starter. The Bills drafted Kaiir Elam, a corner from Florida who we will expect to start opposite Tre'davious White, and fix a hole in the team's secondary.
Prediction for Day 2 – I am writing this before Day 2 , so hopefully this gets published in time, but I think Seattle goes QB early in the 2nd round.
Prediction for Next Year's Draft– One of Will Anderson, Bryce Young, or CJ Stroud will go first overall and all 3 will go top 10.

Must See
Around two years ago this time, I posted an article titled "5 players who...

On Monday, June 27th, Kyrie Irving decided to opt into his player option, also...

The draft is over and NBA summer league is about to kick off. Before...