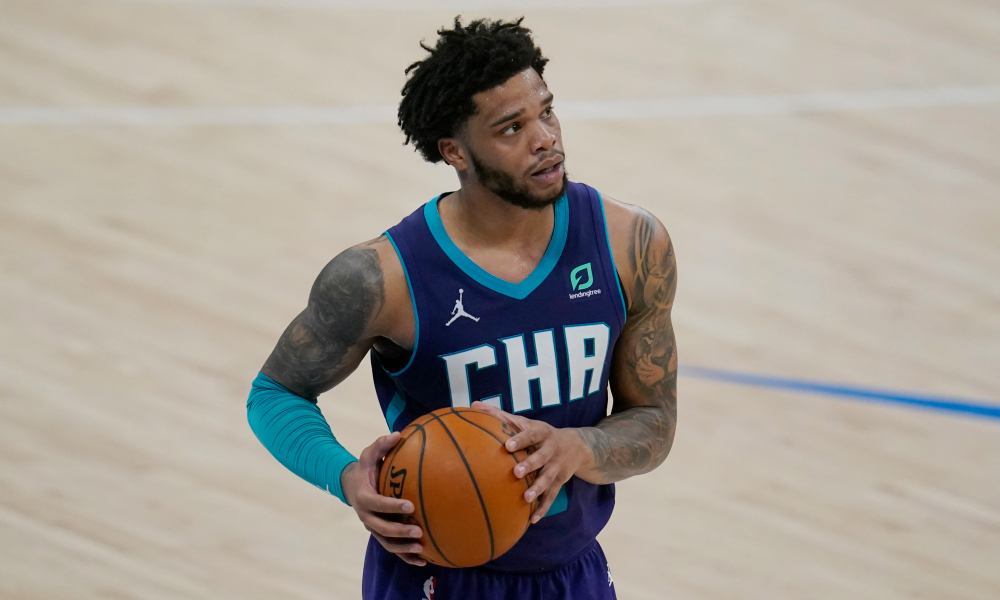 This is my first article in a series of my favorite players. For now, the list will mainly comprise of current players, but eventually, I'll begin expanding to any player from league history. First I'm starting with fellow Michigan State Spartan, Miles Bridges. This doesn't mean he's my favorite player in the NBA, because honestly, I don't have a favorite player. Miles just seemed like a good player to start with, especially since he's been on every highlight reel on the internet the past few days.

I've had the pleasure of watching Miles Bridges a couple of times. Twice when he was in college at Michigan State and once as a pro when his Charlotte Hornets visited my hometown Pistons. Looking at Miles's stats, you'll see a player going through a maturation process. With the introduction of Gordon Hayward and Lamelo Ball to the lineup, Miles has had to change his role a little bit as well as accepting reduced minutes coming off the bench.
As the Hornets co-sixth man alongside Devonte Graham, Bridges has been extremely efficient putting up pretty solid numbers despite a reduced role. Recently, Miles has entered the starting lineup again due to those two stars being on and off the court with injury, and in their absence Miles has been putting up better numbers to match the minutes.
What really stands out about Miles's game is his pogo stick athleticism that gets put on display month after month. Most recently he caught Clint Capela on the wrong side of a dunk that competes with Anthony Edwards' for a dunk of the Year candidate. In the 2019 NBA Dunk contest, Miles put up a 50 in a tribute to Hornets legend Larry Johnson. Bridges killed the ode from the dunk to Johnson's signature gold tooth. Going back to his days at MSU, the 5 Star recruit and Flint native quickly made a name for himself with his high-flying athleticism and precision from long range.
After the Spartans were shocked in the first round of the NCAA tournament by 15 seed Middle Tenn State, Bridges enacted his own version of the decision when he announced he'd forgo the NBA draft to return to East Lansing for a Sophomore season. In his second season Miles and the Spartans would eventually lose to fellow Michigan native Josh Jackson and his Kansas Jayhawks in the second round of the NCAA tournament, but not after leaving behind a lasting legacy of high flying dunks and big time game winning shots.

Bridges would be selected with the 12th overall pick of the 2018 NBA Draft by the LA Clippers before immediately being traded to the Charlotte Hornets. Since then he's been hitting big threes and throwing down even bigger dunks on an exciting young Hornets team, just like he did in college. Along with all this promise on the court, Miles released a Michigan/Detroit styled rap album that's generated some local success that I've honestly enjoy listening to a handful of times. What can't this guy do.

His loyalty to my school, exciting play style, Michigander pride, and fire music puts him high on my list of favorite players in the league as he kicks the list off.