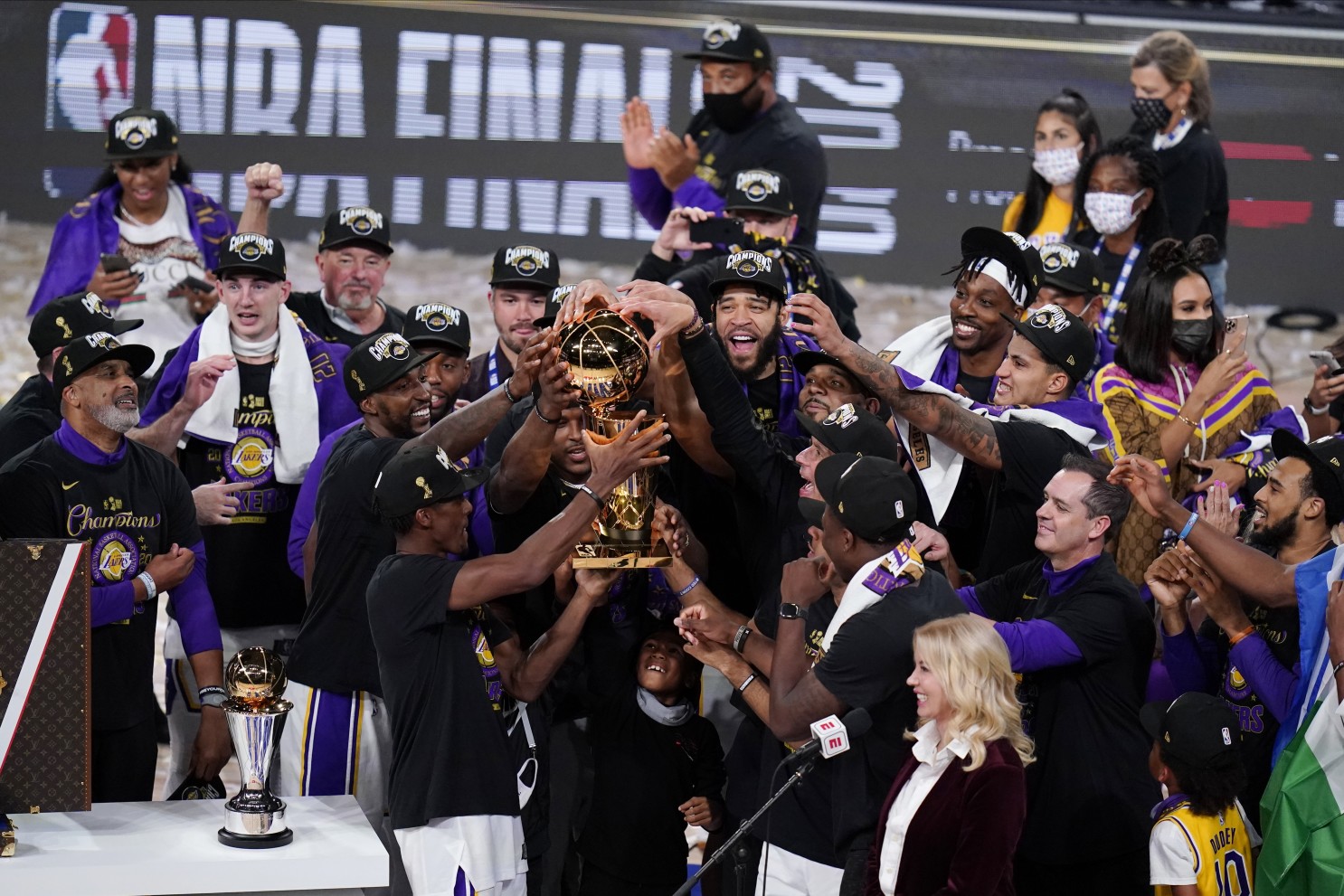 What a season. This season was arguably one of the craziest if not the most craziest NBA season of all time. After all the ups and downs this year has had, the Lakers have prevailed through all the difficulties to win their 17th NBA championship.
LeBron and Anthony Davis combined for 47 points in Game 6 to put away the Miami Heat in the NBA Finals. The Heat fought really hard throughout the playoffs and proved they belonged in the Finals but the Lakers proved to be too much with the duo of LeBron James and Anthony Davis. Jimmy Butler played remarkable throughout the playoffs and Tyler Herro broke rookie records for scoring in the playoffs. This season was a success, although it went through a long delay… it all was worth it in the end for all NBA fans.
Anyways, Congratulations to the Lakers for their 17th CHAMPIONSHIP!!!

Must See
I swear I was writing a fun Kyrie to the Laker trade when the...

With the news that Kyrie Irving is being traded to Dallas, fans are already...

No matter what opinion you have of Aaron Rodgers off the field, on the...