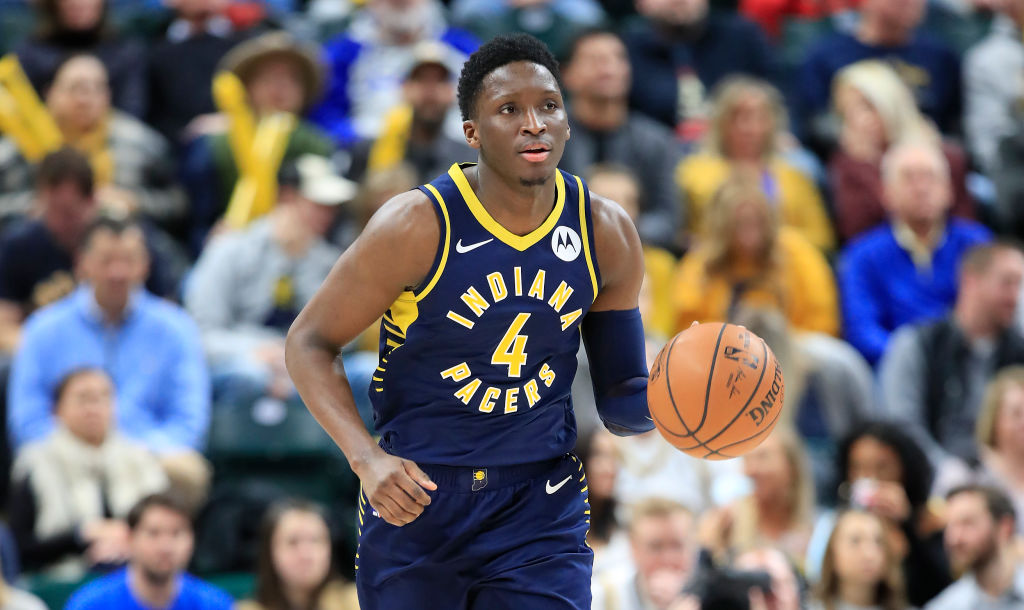 Ever since Victor Oladipo has come back from injury this year, the trade rumors have been skyrocketing. Rumors have surfaced all over the internet and although Oladipo seems committed to being a Pacer (right now), him being traded is still a high possibility.
The biggest issue with potential Victor Oladipo trades factor into how good Victor Oladipo is right now and how effective he could be for a team searching for a championship. Oladipo has been very up and down ever since his return from the crazy knee injury back in early 2019.
Even if Oladipo can be 75% of the player he was with the Pacers before he got injured, that should provide great value for a team nonetheless. He can be that slasher that also plays great perimeter defense for a team. A lot of teams could use perimeter defenders and what's better than a former All-Defensive 1st team shooting guard to help you do that.
Anyways… lets get to the trade destinations:
Atlanta Hawks
The Hawks are not the most ideal place for Oladipo specifically as he'd probably want to go to a team with a more complete roster to compete for a championship but an Oladipo/Young backcourt is too intriguing to pass up. Trae Young is a terrible defender and Oladipo being his backcourt mate would help mask some of Young's obvious defensive woes.
Brooklyn Nets
The Nets on the other hand provide to be quite intriguing. They have two stars already in Kevin Durant and Kyrie Irving and adding in Oladipo gives them that 3rd star. Oladipo could take the pressure off of Kyrie sometimes if needed to slash the inside and also defend the best offensive player on an opponent's team. A trio of Kevin Durant/Kyrie Irving/Victor Oladipo makes for a really interesting championship team.
Minnesota Timberwolves
Timberwolves are potentially going to look to contend next season for a playoff spot in the stacked Western Conference. They could have a formidable big 3 with D'Lo/KAT/Oladipo if they decide trade for him. D'Lo isn't the best defender and Oladipo would help carry that offensive load for him if need be and definitely that defensive load. Timberwolves fans are itching to get back into the playoffs and Oladipo could be that complementary star to help push them into the playoffs race in the Western Conference.

Must See
I swear I was writing a fun Kyrie to the Laker trade when the...

With the news that Kyrie Irving is being traded to Dallas, fans are already...

No matter what opinion you have of Aaron Rodgers off the field, on the...