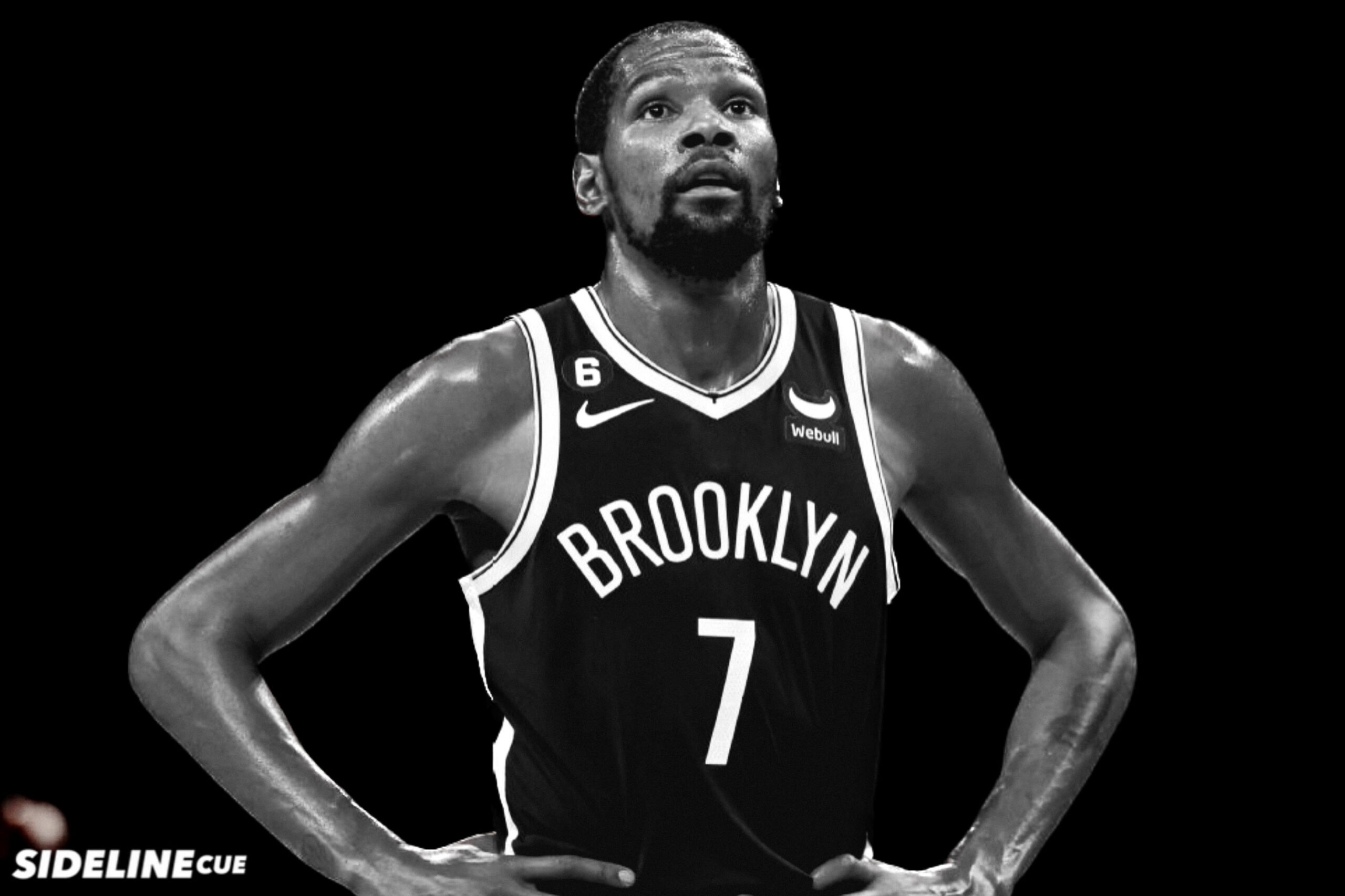 I swear I was writing a fun Kyrie to the Laker trade when the deal went down. I am writing as fast as I can so I can get these deals out before a trade ruins them. 4/5 of these deals are pretty realistic and I saved a fun one for the end.
You don't want to read my words, you just want to see my trades and make fun of them. So here…
Clippers Find Their Point Guard
Clippers Receive: D'Angelo Russell
Timberwolves Receive: Luke Kennard, Robert Covington, John Wall, and 2023 2nd
I am notably not a DLo fan but having a true point guard in LA makes a lot of sense. The Clippers are stacked at the wing and forward positions and are essentially trading unneeded depth and a 2nd for a legitimate NBA point guard. From LA's perspective, this is a no-brainer assuming they can keep Russell in July.
The Timberwolves have a problem as Russell takes the ball out of Edwards and KAT's hands and is a free agent this summer. Adding Kennard gives the offense versatility and adding Covington gives them a point-of-attack defender to surround Gobert with. John Wall would likely be bought out in this scenario unless Minnesota desires guard minutes.
Memphis Gears Up for Playoff Run
Grizzlies Receive: OG Anunoby
Raptors Receive: Dillon Brooks, Ziaire Williams, Santi Aldama, 2023 1st, 2024 1st (via GSW), 2025 Top 8 Protected 1st
This trade is long rumored and it makes a lot of sense. As a result of drafting very well, the Grizzlies have extra young depth and draft capital. Here they cash in some (not all) for a player that could start on a real contending team. Trading three picks that will likely all be in the 20s, plus two young players is not as steep of a price as it is at first glance for a player of Anunoby's stature.
The Raptors are entering a crossroads and will soon start to acquire returns on their stars. As a franchise that also drafts well, three picks and two good young players is a good return. On top of that, this helps Toronto organically get worse which will cause their pick to get better in a good draft.
Bones Hyland Finds a New Home
Hornets Receive: Bones Hyland and Ish Smith
Nuggets Receive: Mason Plumlee, 2023 2nd (via UTA), and 2024 2nd (via BOS)
Highlight watchers are shocked but it seems like the Bones Hyland-Nuggets relationship is souring. Here Denver gains a good backup center who is having an underrated season while parting with what seems to be a headache. Charlotte rolls the dice on a talented young guard and parts with an expiring veteran, a pick likely to be in the 40s and a pick likely to be in the 50s.
Nets Door #1 (All in for KD)
Nets Receive: Pascal Siakam, Gary Trent Jr., and Otto Porter Jr.
Raptors Receive: Ben Simmons, Nicolas Claxton, Cam Thomas, Kessler Edwards, 2027 1st (via PHI), 2028 Lottery Protected 1st, 2029 1st (via DAL)
This door seems more likely than door #2 but it is still a stretch. Here the Nets cash in all their assets to surround KD today. Cam Thomas has emerged as a real asset and Nicolas Claxton is in the all-defensive team's competition. The three picks the Nets part with are assets they have gained from other teams and a lottery-protected pick.
On the other hand, Toronto parts with two major assets and in return get three picks, two good young player, and whatever Ben Simmons is. The Raptors can then enter full fire sale and go after Victor Wembanyama best they can. There are reports that Toronto refuses to deal Siakam but as long as they do so, they probably won't be able to acquire a top 5 pick.
Nets Door #2 (Abandon Ship)
Suns Receive: Kevin Durant and Grayson Allen
Bucks Receive: Jae Crowder and 2023 2nd (via PHX)
Nets Receive: DeAndre Ayton, Cameron Johnson, MarJon Beauchamp, 2023 1st (via PHX), 2024 Swap, 2025 1st (via PHX), 2026 Swap, 2027 Top 1 Protected 1st, 2029 Top 10 Protected 1st
Yeah, I know. Wow! Listen I know the title is realistic trades but I had to throw a fun one in here at the end. Here the Nets realize the Durant divorce is coming and get ahead of the curve. Phoenix and their new owner syndrome are desperate to make a splash and they do parting with a disgruntled Crowder, DeAndre Ayton, Cam Johnson, 4 picks, and 2 swaps. Phoenix instantly becomes a title threat while keeping Paul, Booker, and Bridges.
From Brooklyn's perspective, they gain two good young players and a boatload of draft picks. Instead of taking on veteran Jae Crowder, they reroute him to Milwaukee and receive MarJon Beauchamp instead. Milwaukee's interest in Crowwder is known and although they do not wish to part with their rookie they keep their picks and gain a 2nd.

Must See
We're near the end of the electric NFL free agency that we were blessed...

So it's been about a week since free agency has started and boy, has...

The 2023 NFL Draft is upon is within the next month and it's time...