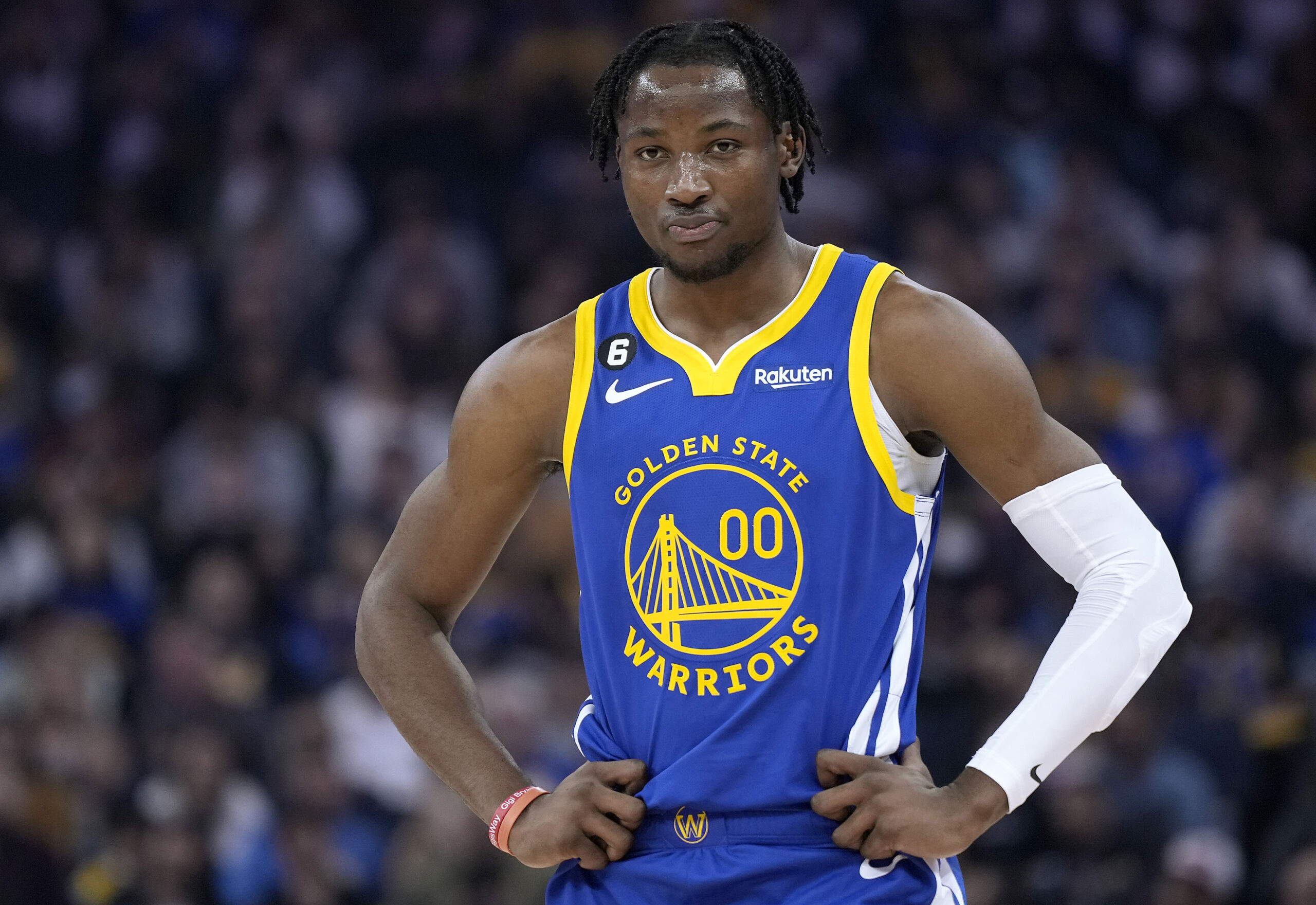 Every season in the NBA, a team will have a player that surprises everyone. This is what people like to call a "secret weapon." Here is a list of every Northwest Division team's "Secret Weapon" coming into the 2023-2024 NBA season.
Phoenix Suns: Bol Bol
Bol Bol has been in the league for a while now, but he has never gotten a true chance to shine. Whether it was injury or he just didnt fit in the lineup, Bol Bol has rarely seen playing time. Last season, when he did play, he showed that he was legit.
A 7'2″ 23-year-old who can shoot, dribble (good enough for a center), and pass is an exciting thing for a team, but, as I said above, he started to see his minutes decrease.
Now, Bol is a Phoenix Sun. This Suns team is filled with talented stars like Kevin Durant and Bradley Beal, who can help Bol refine his craft and become a bright young talent in the NBA.
Golden State Warriors: Jonathan Kuminga
First off, I would not consider Jonathan Kuminga an underrated player, but I do think he goes under the radar when you consider the team that he is a part of. The Warriors drafted Kuminga in 2021, and he made an impact right away.
The reason he is on this list is that he often gets overshadowed by Draymond Green. Now, say what you will about Draymond, but it looks like he is the Warriors' starting power forward for the foreseeable future. But Kuminga is looking like he will take that role right when it is available.
Los Angeles Clippers: Kenyon Martin Jr.
Kenyon Martin Jr. was one of the explosive young talents on Huston last year. Drafted in 2020, Martin Jr. was immediately one of the most exciting players to watch. He is a great post-player, which is impressive at such a young age in this league, as well as a good mid-range shooter.
Now on the Clippers, Martin Jr. teams up with Paul George and Kawhi Leonard. Being able to learn from these two stars is going to be a fantastic opportunity for Martin Jr., and with Kawhi's playing time uncertainty, Martin Jr. could also see the court quite a bit.
Los Angeles Lakers: Cam Reddish
Cam Reddish was a part of the Duke Big Three with Zion Williamson and R.J. Barrett back in college. Now, he is still looking for his chance to shine. Reddish was drafted by Atlanta back in 2019, and there, he never really took off like many had hoped. In 2021, he became a Knick and teamed up with his former Blue Devil, R.J. Barrett. In New York, Reddish made a big leap in his game but, for some reason, began to see very little playing time.
By the trade deadline, he was sent to Portland. This is where Reddish took off. He was playing great. But now he is with LeBron in Los Angeles. The Lakers had arguably one of the best off-seasons in the league this summer. Reddish now has the chance to prove that he belongs in the NBA in one of the biggest stages possible.
Sacramento Kings: Chris Duarte
Chris Duarte was another young talent that made an immediate impact. In 2021, the Pacers drafted Duarte with their 13th pick. Duarte was a solid all-around player for Indiana but dealt with some injury problems later on in the season.
Duarte is now on the Kings, a young and hungry team. The Kings surprised everyone last year with their first winning season since 2005. Duarte is now a part of this team and has a better roster surrounding him to learn from. The quickness and explosiveness of this young Kings team should compliment Chris Duarte very well.