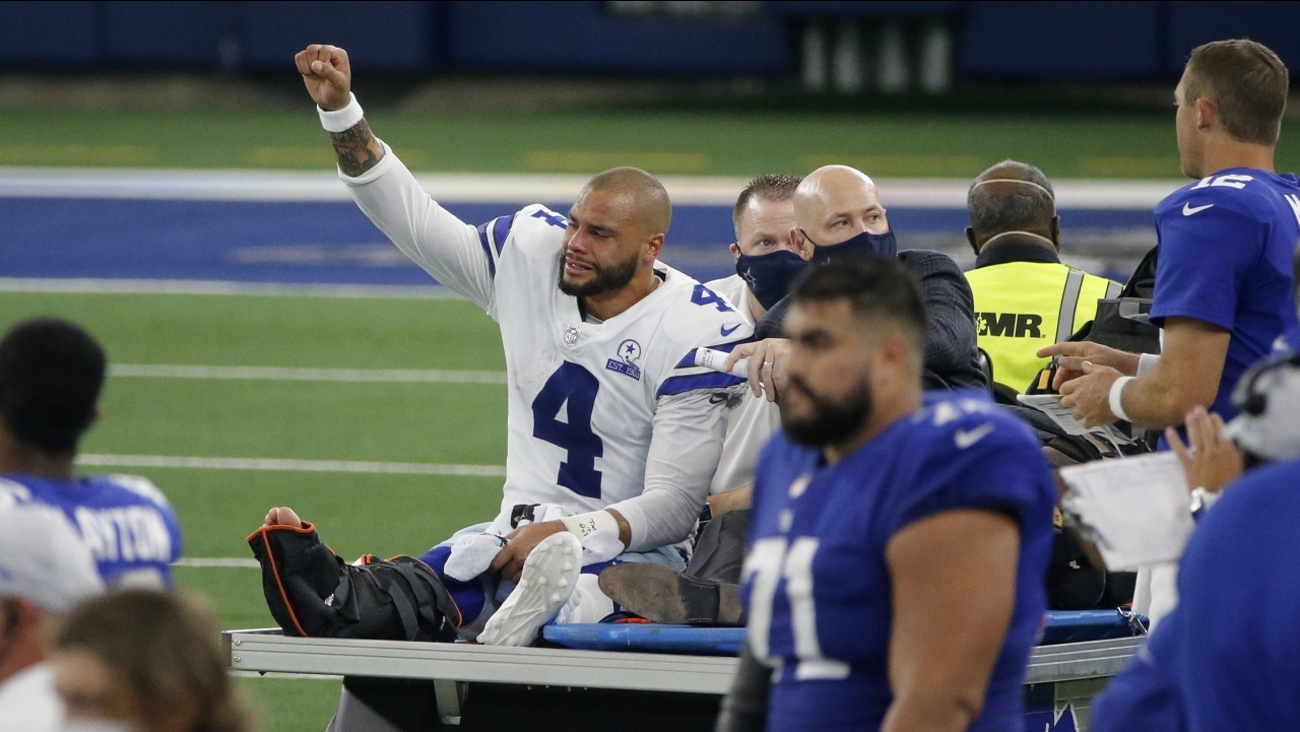 Dak Prescott suffered a terrible injury Sunday night causing him to be carted off the field vs the Giants.
Dak Prescott has suffered a horrific and graphic injury. Prayers out to him. pic.twitter.com/2dIpjHudVD

— David Hookstead (@dhookstead) October 11, 2020
The injury comes after Dak Prescott was having quite a strong start to the season as he was leading the league in passing yards and on the way to a great season. It's always sad to see anyone injured but a player of Dak's pedigree and character just adds more to it.
Prayers and thoughts out to Dak Prescott for a speedy recovery.

Must See
I swear I was writing a fun Kyrie to the Laker trade when the...

With the news that Kyrie Irving is being traded to Dallas, fans are already...

No matter what opinion you have of Aaron Rodgers off the field, on the...