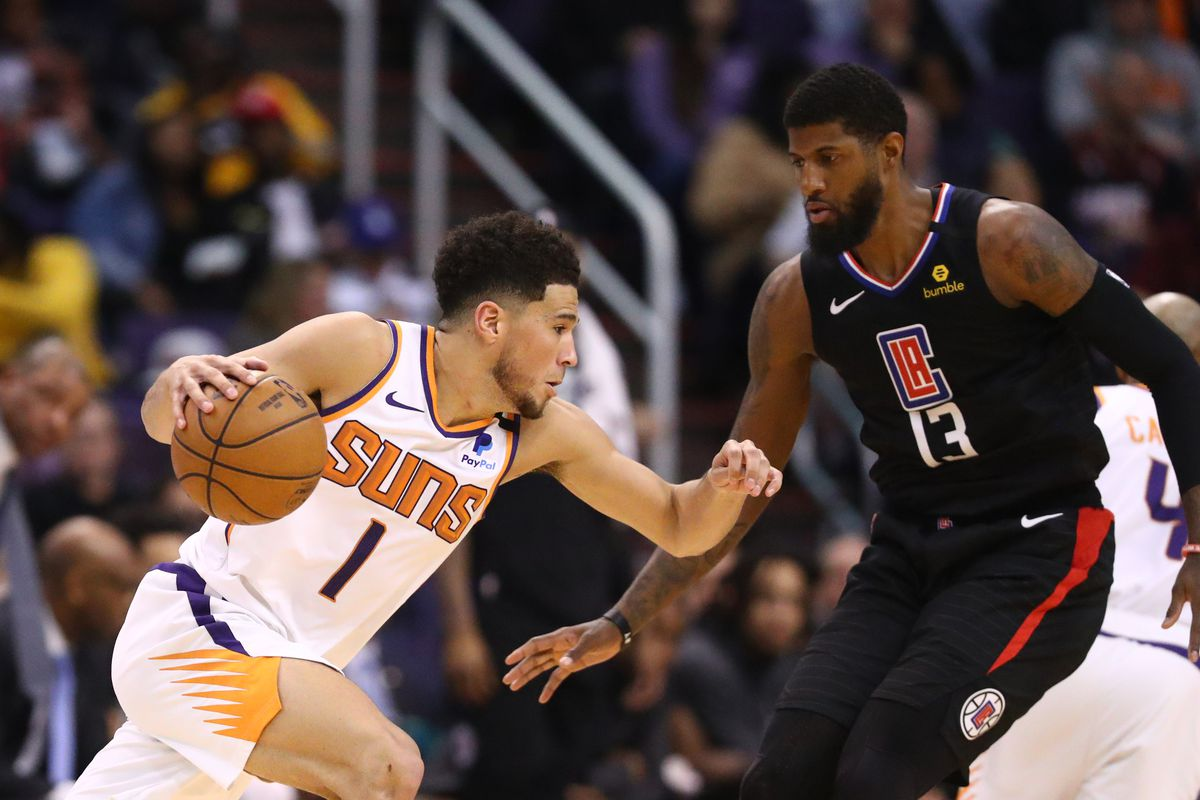 With three days of regular season basketball left, several teams are still competing for playoff and play-in seeds, as only one game can be the decisive factor as far as placements are concerned, especially in the Western Conference, in which EIGHT TEAMS are yet to clinch a postseason/play-in seed. Many direct matchups taking place in the coming days will be decisive for NBA Playoffs placement. What are these games?
WARRIORS AT KINGS.
Friday, Apr. 7th at 10 PM ET.
Although the Kings already clinched the 3rd seed in the West, advancing to the playoffs for the first time in 16 YEARS, they are likely to go full steam against the Warriors, previewing this potential first-round matchup. On the other hand, Golden State is far from an automatic playoff lock, as a loss in this game (and respective wins from their competitors) can bring them to 9-10th PLACE. They are currently at sixth seed, tied with the fifth-seeded Clippers, and only ONE GAME behind the Lakers and Pelicans. In case of any record tie, the Bay team is at a disadvantage against almost all mentioned teams. A win against the Kings is a MUST.
PELICANS AT TIMBERWOLVES.
Sunday, Apr. 9th at 3:30 ET.
This is a much more direct matchup since these two teams have a ONE-GAME DIFFERENCE. When it comes to the Pelicans, they are technically still able to clinch a direct playoff seed, due to having the upper hand on tie-breaking criteria and being only one game behind the Clippers and Warriors. On the other hand, even though the Minnesota Timberwolves cannot strive for an NBA playoffs placement, they can still climb up to 7th-8th place in the Western Conference, which would give them an advantage for the play-in tournament, and a second chance in case they lose the first game.
JAZZ AT LAKERS.
Sunday, Apr. 9th at 3:30 ET.
Despite these two teams only having a 4 GAME DIFFERENCE, they are in a completely different situation. The Lakers have significantly improved in this last stretch of the season, gaining incredible momentum and placing themselves in 7th place in the West, tied with the Pelicans. A win from them would help them either maintain that position or climb up to fifth/sixth seed, which was UNIMANIGABLE two weeks ago. In contrast, the Utah Jazz can only strive for the conference's 10th seed, which is the last play-in tournament spot. The Jazz would need to win both of their games and expect losses from the Thunder and Mavericks to advance. A tough scenario to be in, but their chances are not gone just yet.
CLIPPERS AT SUNS.
Sunday, Apr. 9th at 3:30 ET.
Yet another Western Conference matchup. The Los Angeles Clippers are currently tied for fifth place in the West but still in danger of falling off to a play-in seed with a loss in this game, which would ultimately jeopardize their future in the postseason. Fortunately, the Phoenix Suns do not depend on this game as much, having already clinched a playoff placement, likely to sideline their starting players in preparation. This can be a potential first-round matchup if the Clippers stay in fifth place.
Despite many other important games happening this weekend in the league, these four games will be unmissable, as the competition in the West is fiercer than ever. Which of these teams will win their respective games and advance to NBA Playoffs?
Text sources: nba.com, statmuse.com