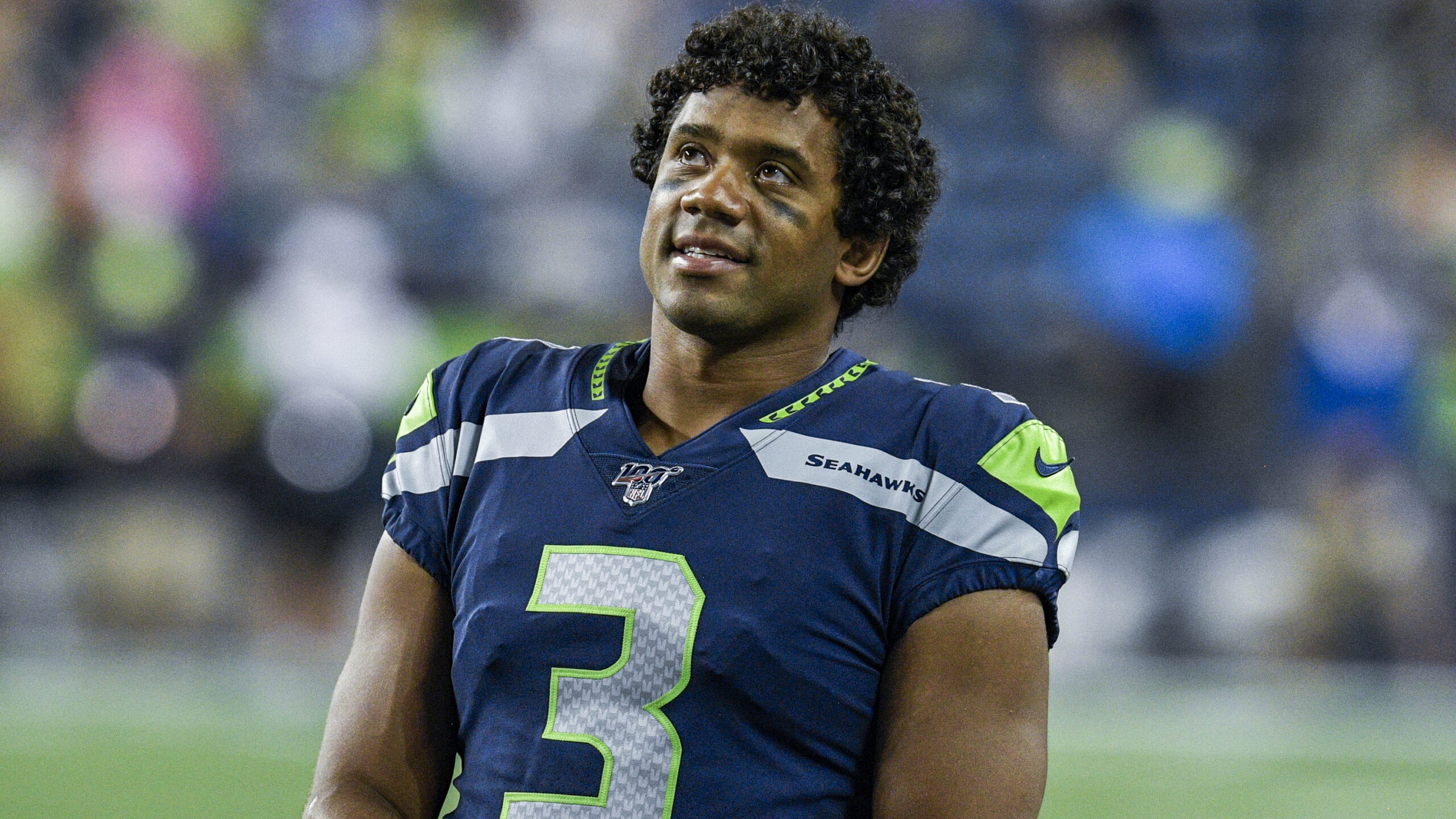 Yesterday's blockbuster trade between the Denver Broncos and Seattle Seahawks dramatically altered the outlook of both franchises moving forward. The Broncos, who've been in quarterback purgatory since the retirement of Peyton Manning eight years ago this week, have finally solved the most important position in football and vaulted themselves from pretenders to contenders. The Seahawks, however, have willfully entered a state of quarterback uncertainty (no, Drew Lock is not a viable long-term option). What they decide to do at the position will be a prevailing storyline of the offseason. Let's break down some winners and losers from this monumental move:
Winner – Russell Wilson
Ever since their back-to-back appearances in Super Bowls XLVIII and XLIX, the Seahawks haven't made it past the Divisional Round and have felt like a team constantly on the verge of a rebuild. Wilson, a player who has singlehandedly carried the team since the collapse of the Legion of Boom, is a clear winner here. While the Seahawks have a few nice pieces on offense like Tyler Lockett and D.K. Metcalf, the Broncos have one of the best young offensive cores in the league. Courtland Sutton, Jerry Jeudy, and Tim Patrick are a great trio of receivers, Javonte Williams is a breakout candidate at running back, and Albert Okwuegbunam is primed to take over the tight-end spot vacated by Noah Fant through the trade.
Wilson will be surrounded by weapons, behind an offensive line much better than the one in Seattle, and working with a young, innovative coaching staff. With all of this in place around him, the pressure on Wilson to succeed and be the player Denver believes him to be will be immense, but the bar set by the carousel of quarterbacks from the last eight years won't be hard to clear. Coming off an injury-plagued season, Wilson is poised for a career season in the Mile High City. Watch for him to even be in the mix for league MVP.
Losers – D.K. Metcalf and Tyler Lockett
D.K. Metcalf and Tyler Lockett have emerged in recent years as one of the top receiver duos in the league. With Wilson walking out the door for the younger receiver duo in Denver, they will be left catching passes from either the inconsistent Lock, a re-signed Geno Smith, a passer taken in the draft, or some veteran quarterback brought in this offseason. No matter who it is, they won't be better than Wilson. His improvisational style, impressive accuracy, timely ability to use his legs, and league-best deep ball will be sorely missed in this offense, especially by the receivers. It feels like both of these players also could be traded as Seattle continues its rebuilding efforts, and that's a scenario they'll probably push for behind the scenes. Until that day, expect these two to produce a lot less than they ever have with Wilson under center.
Winner – Broncos Front Office + Coaching Staff
While this was in no way a fleecing, Broncos General Manager George Paton definitely won this trade and has established himself as one of the most bold yet deft GMs in the league. Hired in January of 2021, Paton had already proved to be a highly effective GM in just one season with Denver. With this move, he has cemented himself as one of the top front office men in the league. By trading for Wilson, Paton has set up Head Coach Nathaniel Hackett – his handpicked choice to lead the team for the foreseeable future – for immediate success. Hackett specializes in the West Coast system and will have to adapt his offense to better fit Wilson's strengths, but he's surely up for the challenge. Wilson brings a level of competence and consistency, as well as much more potential than Drew Lock or a re-signed Teddy Bridgewater ever could have. James Palmer of NFL Media reported that there were people "sprinting down the hallways in excitement" in Denver when the news broke – I imagine Hackett might've been one of them.

Must See
I swear I was writing a fun Kyrie to the Laker trade when the...

With the news that Kyrie Irving is being traded to Dallas, fans are already...

No matter what opinion you have of Aaron Rodgers off the field, on the...